Do you crib about not getting the right amount of light while cooking in your kitchen? Does your small kitchen become a dungeon due to lack of proper lighting? So how to light a kitchen? Let us find out more about kitchen lighting and the types of kitchen lights you can install.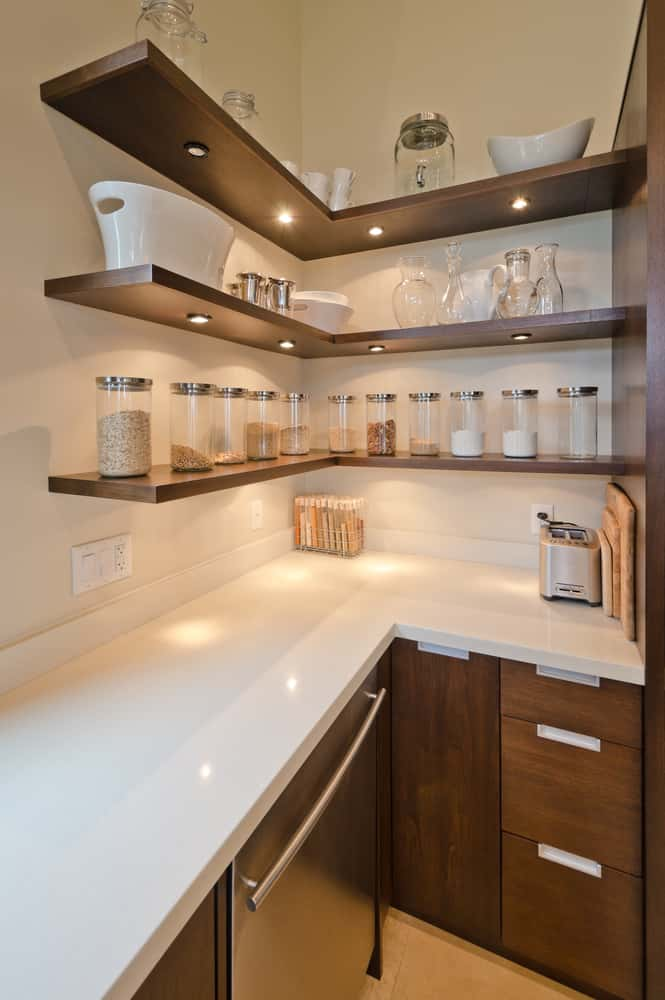 Modern Indian kitchens have space issues. Small kitchens require more lighting. Sometimes the natural light is not fully available. Therefore, while selecting light fittings and fixtures for your kitchen, these tips could be helpful for you. 
Pendants
Pendant lights have always been a favorite form of ambient lighting. The 3 Pendants on the kitchen island act as the three musketeers of your kitchen. The kitchen island light is important and comes in a great variety. While choosing a pendant and getting it installed you need to keep in mind about the exact height required.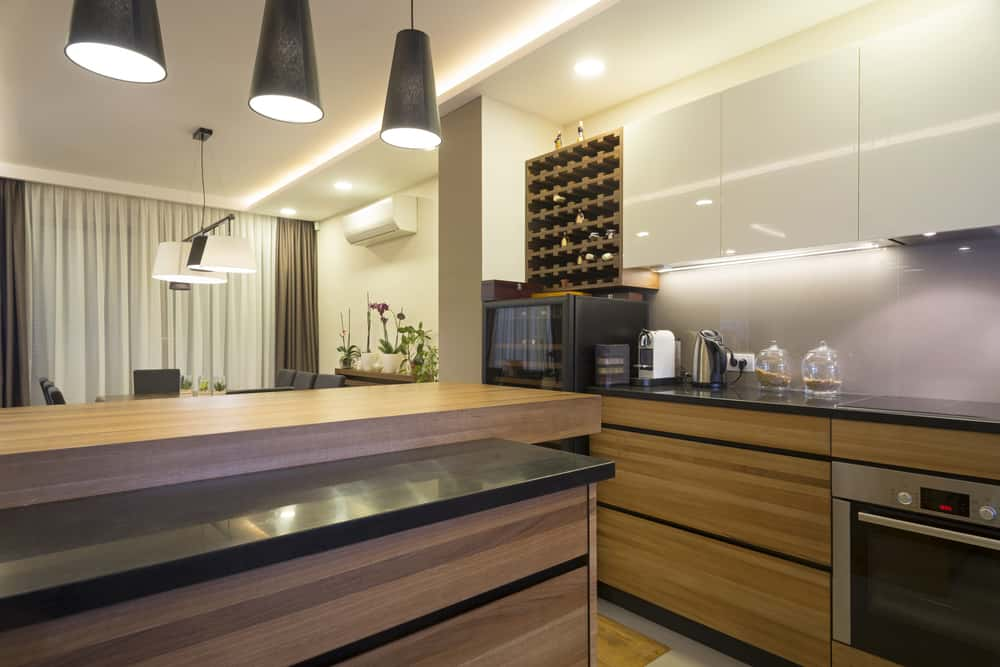 Lanterns
Lanterns are decorative as well as are a good source of light in the kitchen. It gives an elegant look to your kitchen and you can definitely find your favorite one and within your budget.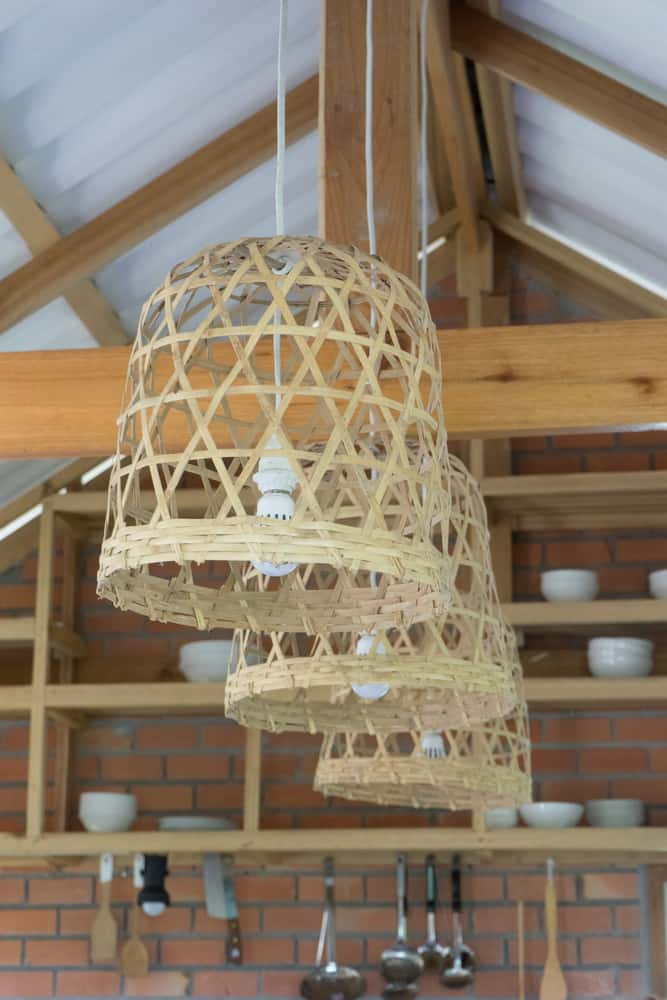 Two big black iron lanterns, blue glass lanterns or basketwork lanterns will throw some rustic charm on your kitchen island.
Recessed Lighting
Recessed lighting is installing a light facing in the downward direction. You should first have a recessed lighting layout ready in order to decide the electrical points. Ceiling lights and under cabinets lights are types of recessed lighting.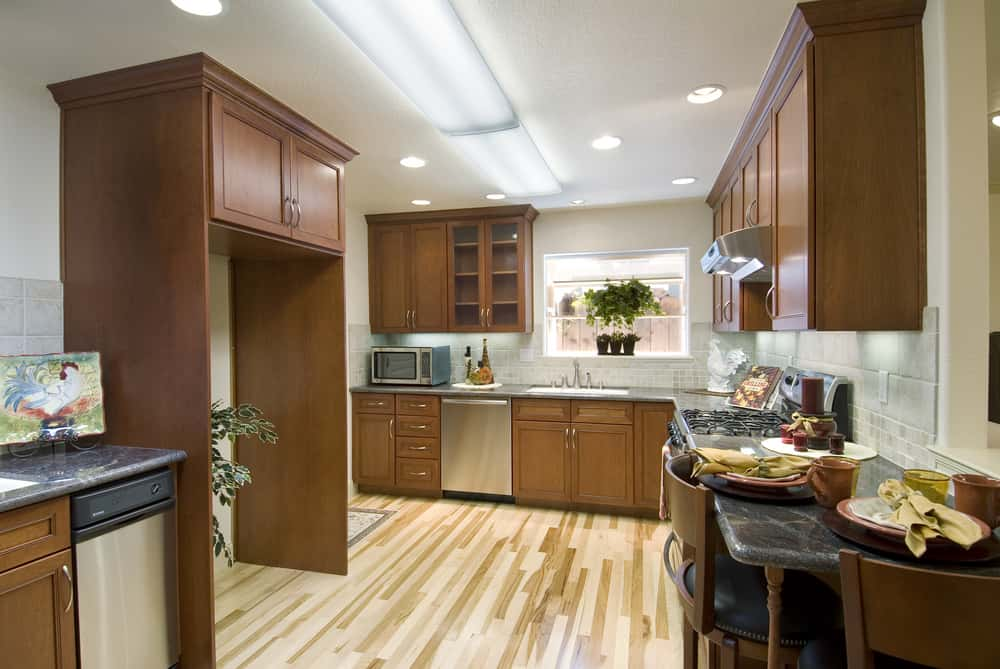 Metallic Mounts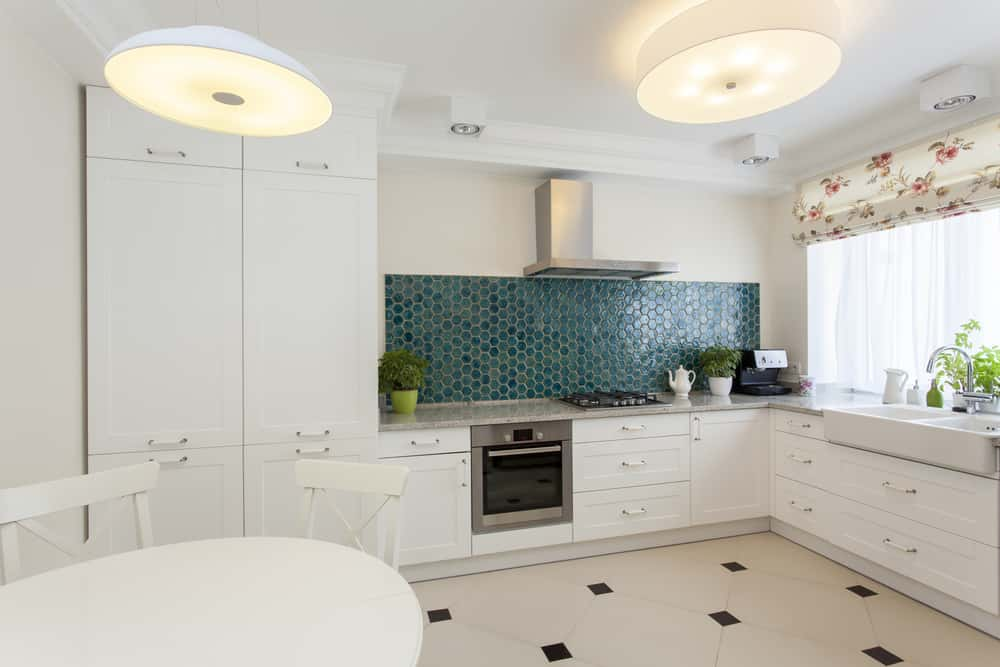 For a classy finish to your kitchen, you can go ahead with metallic mounts. Various kinds of metals are used to make wall mounts as well as ceiling mounts.
Multiple Level Lighting
Kitchen lighting at different levels can make your life easier. You can create several layers of lighting by using recessed lighting, pendants, and under-cabinet lights.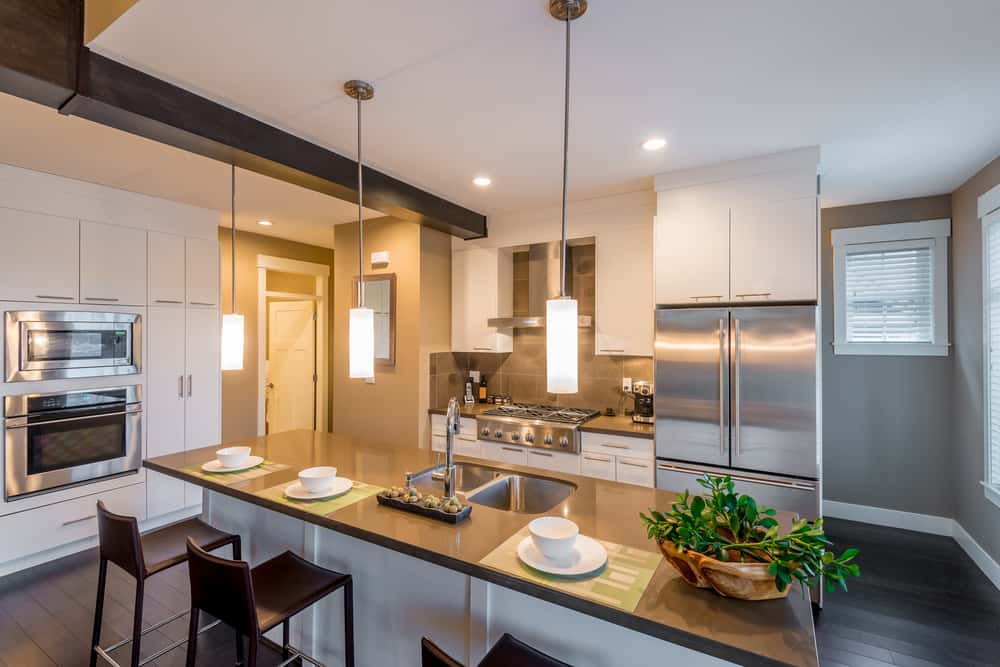 One big light fixture though can overall brighten up your kitchen but it overshadows other vital spaces in your kitchen. Hence, lights on multiple levels will highlight the essential areas of the kitchen.
Under Cabinet Lights
Your kitchen countertop is the place where you spend most of your time compared to other areas. Thus it is important that the area should be properly lit. To avoid shadows on your work areas under cabinet lights are a must.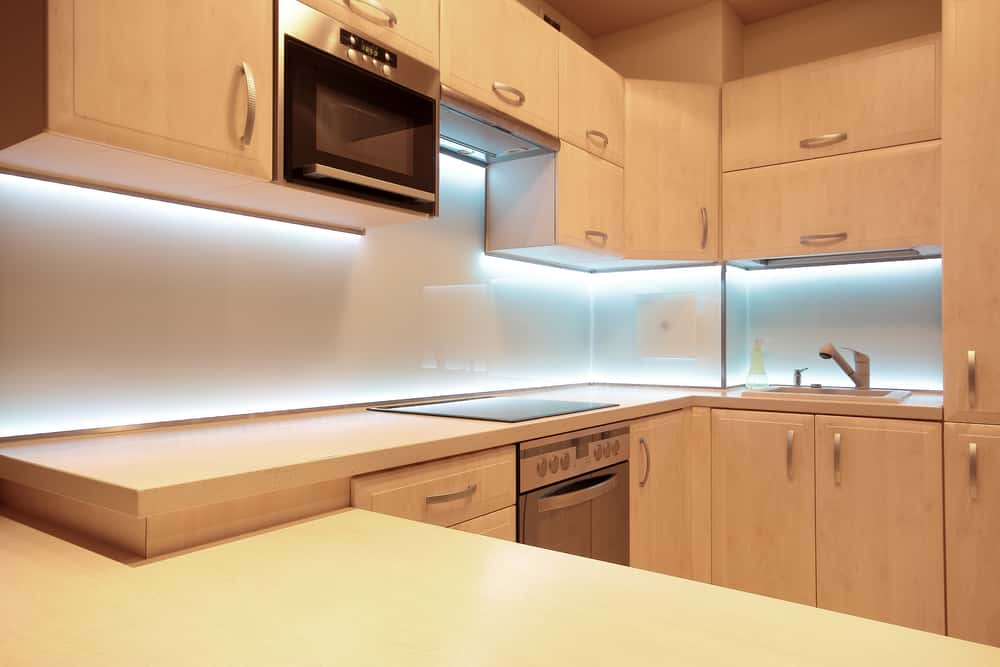 LED under-cabinet lights are a good option to install in your kitchen. For under-cabinet lightings, you must plan your electrical points in the kitchen in a proper manner. Hence, it is best to install the lights at the front as you can obtain maximum lighting on your worktop.
Globe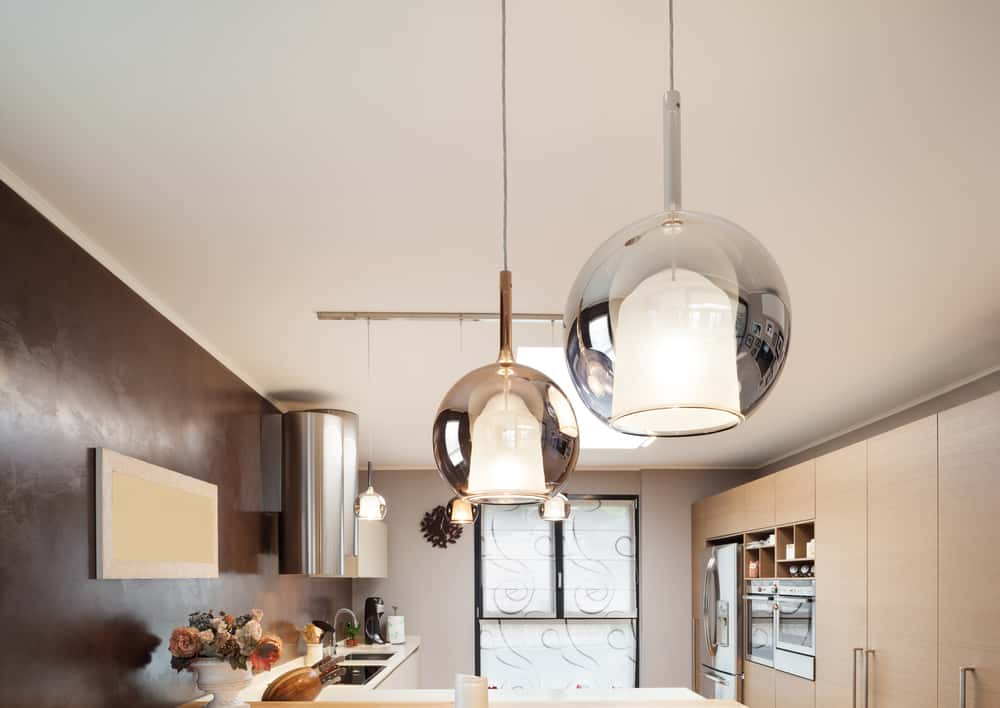 Globe lighting or globe shaped light is a form of traditional lighting which can be used in a modern manner. It has its own charm and grace.
Light plays a major factor in the kitchen as well as home interiors on a whole. Kitchen lighting is not a rocket science. Thus, you just have to be little clever while planning to buy kitchen lights. Go and light Edison's bulb today!