Bend there. Jump here. Stretch that. Twist this. We're not talking about yoga or pilates, but you getting yourself into a knot rummaging for things in your kitchen. Throw in heels on ceramic tiles, and you have a disaster waiting to happen. The science of Kitchen Ergonomics is as important as the decor and furniture that fills in the space.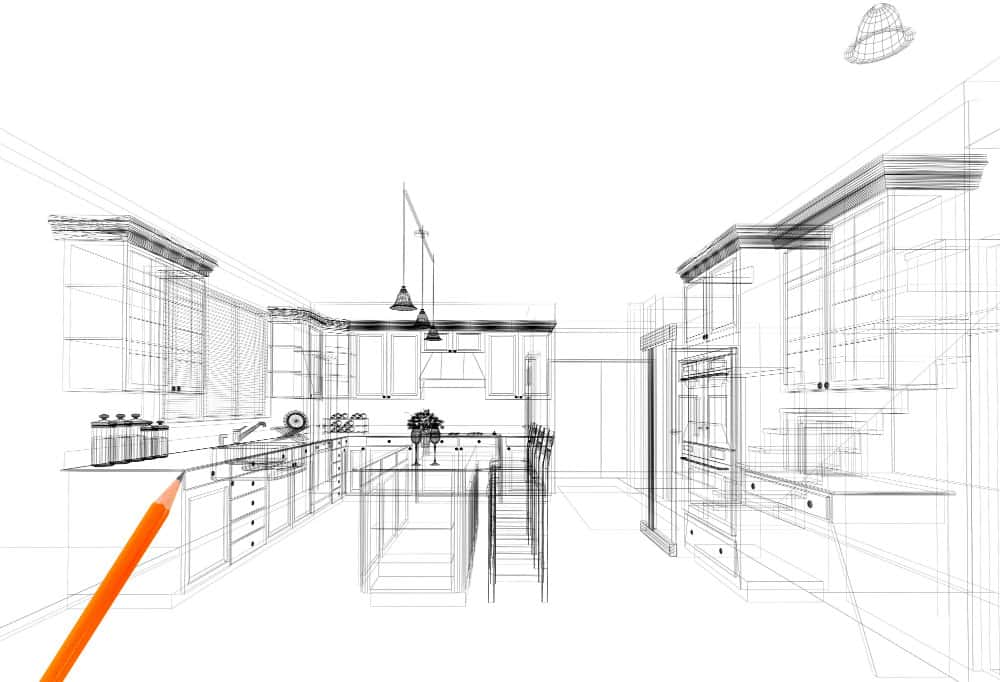 Kitchen designers and architects are increasingly realizing the value of making intelligent kitchens and introducing this concept into both big and compact cooking spaces. Besides increasing productivity, they also increase efficiency and make it more comfortable to cook. By carefully combining ergonomic kitchen design in appliances and accessories and proper planning, the kitchen can become a space of comfort rather than pain. Here are a few suggestions offered by HomeLane's in-house kitchen design expert;
An important feature in the management of kitchen ergonomics is the focus on countertops. Cooking platforms or countertops are usually fixed at a standard height, but rather than forcing your body to adapt to this height, they should be customized to suit yours.
A helpful idea that not many know of, is to put countertops of varying heights in the kitchen – a lower counter for food prep, slicing and chopping vegetables, a standard height countertop and a counter of bar height, to either keep foods before serving or just a place that guests can perch on.
When customizing countertops, a good rule of thumb is to place it at an optimal height in relation to the elbow.
2. FLOORS THAT ADD COMFORT :
Floors are often neglected and probably the last to be installed, yet they do count in kitchen ergonomics. Installing a wooden, rubber or cork floor rather than terracotta or stone keeps the floor soft and is easy on the legs and feet. Many kitchens nowadays use anti-skid ceramic tiles that are good too. Alternatively, placing small rags or mats with non-slip pads in specific areas, such as below the sink, by the counter can help.
3. OPT FOR CABINET DRAWERS RATHER THAN DOORS :
Placing large drawers for plates, utensils and appliances and smaller ones for cutlery and smaller vessels, allows you to see and choose what you want without having to bend and peep in or even crawl into the cabinet. It is also good to install drawers with soft-close and self-closure glides for added convenience.

4. RAISED OR FLIP OVER CABINETS :
When designing cabinets, the focus should not entirely be on how they look, but how convenient they are to you and the kitchen space. If the doors open the wrong way, it will mean contorting yourself to reach something or a whole lot of double manouvres. Flip over wall cabinets are a great option when compared to side opening ones. They can be replicated in bottom cabinets too, a style propagated by European design.
5. MAXIMIZING STORAGE, OPENINGS AND SEATING :
The devil is in the details, and in kitchens this is what counts. Lazy Susans and many tiered storage racks prevent awkward leaning into upper cabinets, while shelves and various accessories such as bottle pull-outs and moving corners, emphasize ergonomic design.
Another important point that is very often overlooked is the placement of electrical sockets. Creating secret electric outlets in spaces that are not too obvious makes it easy to plug in devices, while removing views of unsightly wires and plugpoints. A clever option would be to create an extension for the wall cabinets past the bottom frame, and run a channel of sockets all the way through, that are discreet and hidden. This can also be replicated in kitchen islands, and especially to run smaller appliances.
A kitchen stool can also be called the most handy piece of kitchen furniture. Besides affording a place to rest, a stool can be so useful – as an aid in picking up bags from top shelves, while mixing or doing food prep, and even as a stand to hold an appliance. Stools must have a crossbar to rest feet, while also being of optimal height. As an added advantage, stools give people balance and aid in better posture.
6. LEFT-HANDED DESIGN :
People with left-handed functions require the kitchen to be designed as per their convenience. Attention to details like stove placement, pan holders on the wall, and position of dishwasher will  make it easier for them to cook. Kitchen ergonomics is an applied science and when put into practice during space design, ensures that the kitchen is utilized to its maximum potential.
HomeLane ensures that every home has an ergonomic kitchen design. Once you select your particular design among the other designs we have, reach out to us to customize it to suit your requirements.