Regardless of whether you are living in a tiny bed sitter or in a spacious penthouse, you should always try to create spaces that are aesthetic as well as functional. Your home should be designed to make you look forward to returning every day; a place that is wholly yours and makes you feel fantastic!  
An exciting new innovation in the world of furniture helps you to do exactly this. Expandable and multipurpose furniture is ingenious and creative, and can be used to change the way you think about interiors, transforming your living spaces in ways that were never possible before.
New ideas rule!
Roll out beds and pull out tables are now old news. Make way for smart new ideas…living rooms that do double duty as bedrooms at night, kitchens with invisible pull out table tops under the counter and chairs that are cleverly integrated into the cabinet units, or beds that fold up into the wall…these are just a few of the clever solutions that work well for small homes.
Ideas for larger homes
Expandable furniture has proven to be a lifesaver in many smaller homes, but of late it is gaining in popularity in larger homes too, where it offers the benefits of flexible living. This coffee table can be raised up and extra leaves added to create extra space for a buffet arrangement when entertaining larger numbers of guests.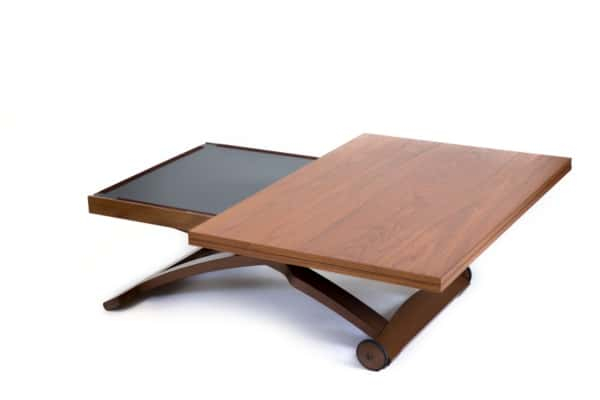 Seating spaces can be recreated to suit different moods, with segmented sofas that can be arranged in different styles.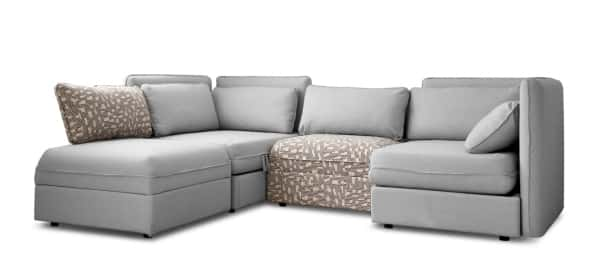 Extra seating for guests
Having unexpected guests…and finding yourself short of seating? This snazzy white cube, otherwise a comfortable ottoman for one, opens out to become five seats!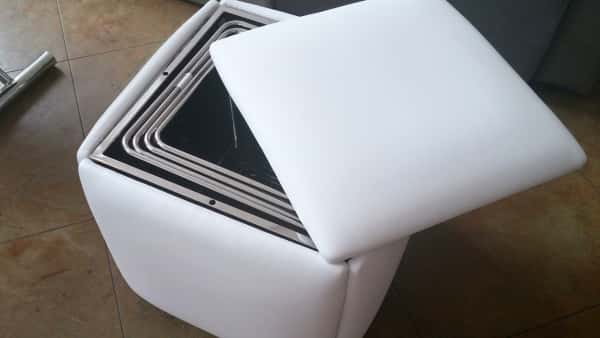 Creative solutions to manage your space better
Smart home ideas like expandable hanger rods allow space for quick drying of towels in the bathroom.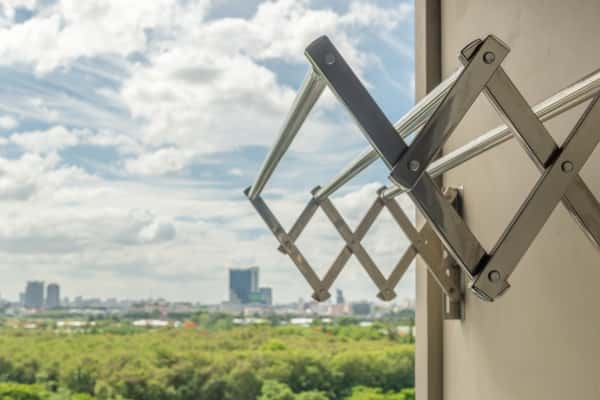 Five examples of expandable furniture:
Beds that disappear during the day!
Is your bedroom too small for comfort? Beds that neatly fold up against the wall, leaving the floor free during the daytime for any other activity, are a very popular space saving idea.   
Living room that transforms into a cosy bedroom
This living room is easily converted to a comfortable bedroom at night, with a bed that disappears into the wall when not needed.
Dine in style in your kitchen!
A table that's cleverly integrated into your kitchen cabinets! Now, who would have ever thought of that!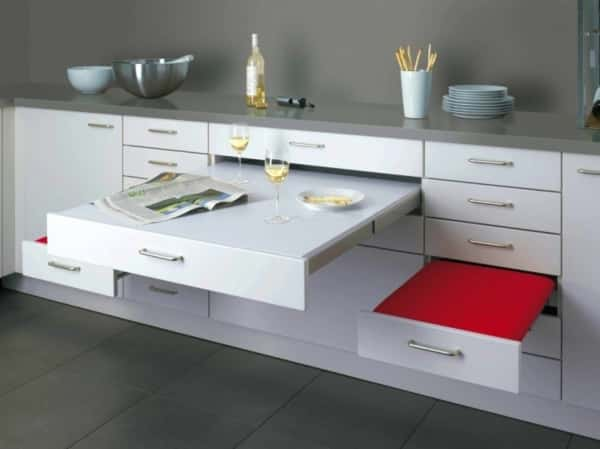 Invisible chairs
A product designer's dream idea, these chairs slide out from below the table, providing a lovely little seating space that wasn't there just a minute ago.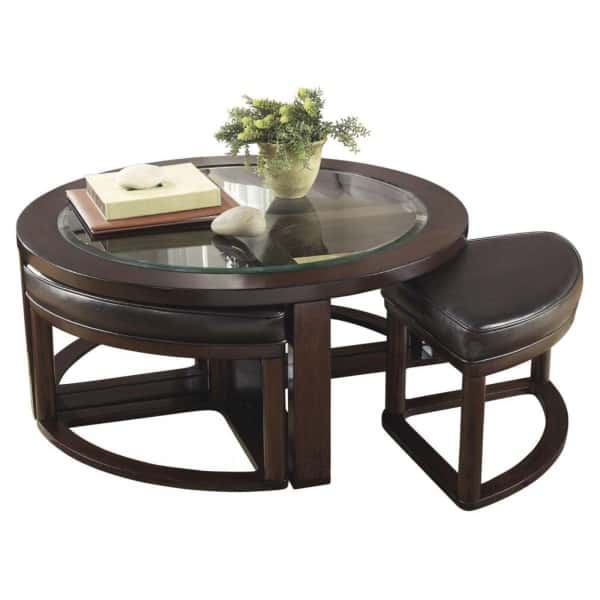 Extend your dining space in a jiffy
If your dining area is small, you should definitely take a look at extendable dining sets like this lovely option from Ikea. Four seater tables can be extended to seat six with leaves that extend out in a trice.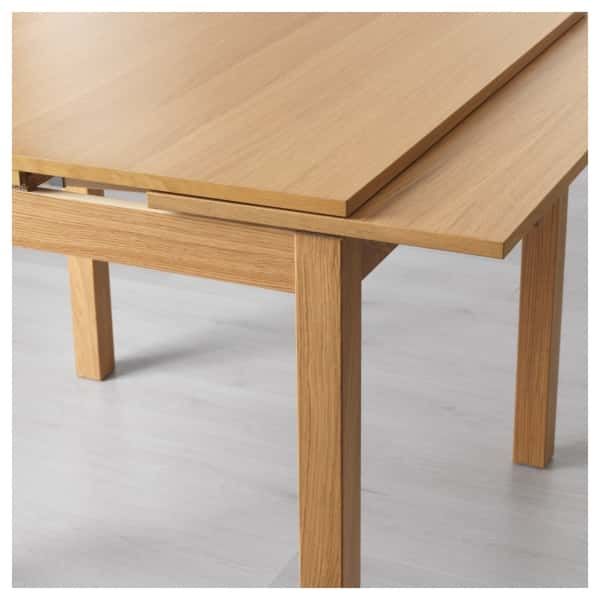 Benefits of Expandable Furniture



·         Allows for flexible living





·         Saves money as furniture such as a sofa-cum-bed is multipurpose





·         Versatile and ergonomically designed





·         Modern designs with neat finishes





·         Creative and stylish solutions
How do you go about choosing which kind of expandable furniture you should buy?
Always look for branded furniture that offers good value for money, and comes with a warranty. If your bedrooms are small, then you could consider looking at getting beds that fold up against the wall, or a trundle bed that rolls out from under the main bed and is perfect for a sleepover. Is your dining area so cramped that you keep bumping into the table, or would you like to use the space for an aerobics session with your besties? Fold your dining table against the wall, and voila! You have a large floor that's perfect for some lively zumba! If you have friends crashing at your place often, and don't have an extra bedroom, then a sofa cum bed is the answer.
Multipurpose furniture is all about making more optimal use of the space available. Plan every inch of your home to perfection with expandable furniture that combines versatility and style. A cluttered home is surely not something you'd want for your family. Get inspired, save space and money, and live better in the spaces you occupy!
If you are ready to try some space saving and expandable furniture options from our designers, do get in touch with the Homelane team today!