This Ganesh Chaturthi, get a pooja unit or a pooja room designed if you have not done that yet and make Lord Ganesh happy. Every household in India has a separate space or room dedicated to doing prayers or pooja. Especially in Bangalore, most of the flats or apartment designs include a separate pooja room or a pooja unit.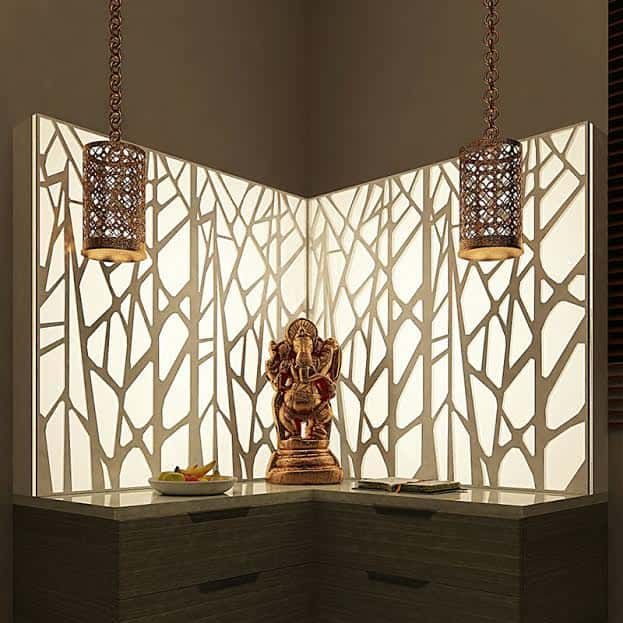 While designing a pooja unit, several factors are considered. Pooja room Vastu and the right direction are the most important elements to be considered while designing it. According to Vastu the Pooja unit inside the house should be placed facing the east side or should be placed in the north-east direction.
We Indians are little skeptical about the pooja room especially as it is related to God. One more factor is space. Nowadays pooja units are designed in a small space as mostly it's a part of the living room area or a kitchen.Thus a compact design is in trend. Let us see some pooja unit designs that can fit into your home easily.
1. Traditional Designs
Most of the families in India prefer traditional designs for their pooja room or pooja unit. A separate pooja room is there in most of the traditional Indian families with big houses. With no space constraint, you can go for various pooja room designs.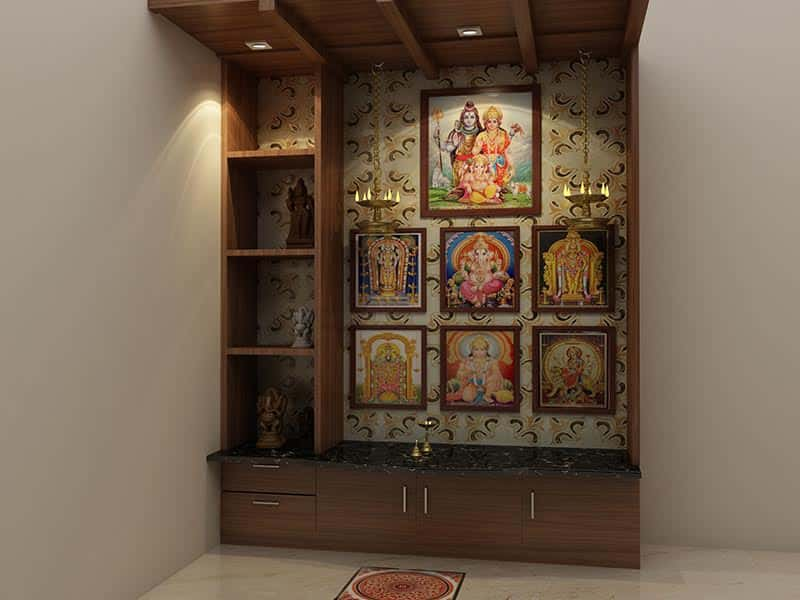 Generally, people prefer white marble pooja units or wooden pooja units. You can also design your pooja room in form of a temple.
2. Pooja Unit in the Living Room
An open puja unit is in trend in Indian homes nowadays. Due to lack of space, homes incorporate an open puja unit in the living room area only. Murals, god sculptures and designer wall arts highlighted by designer lights is another way to accentuate the prayer zone.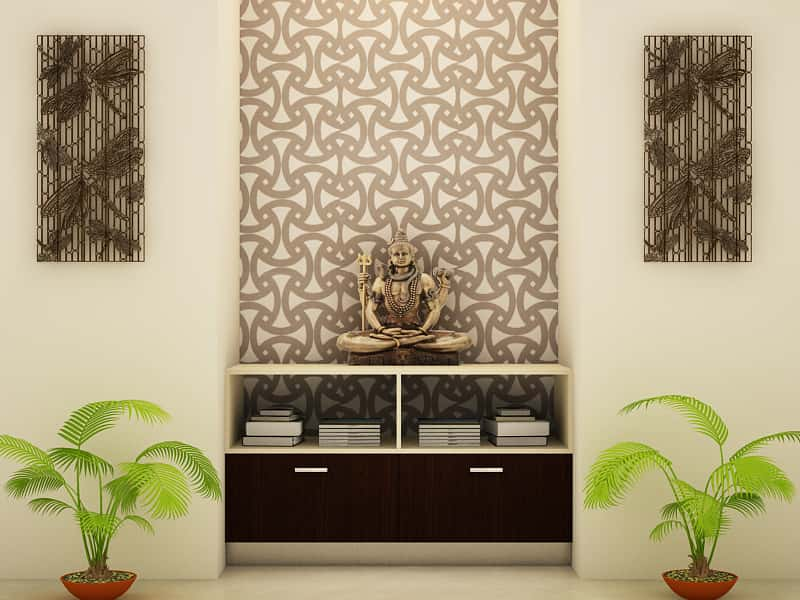 A small Pooja cabinet adjacent to your entertainment unit or within your entertainment unit in the living room can also be designed. If you do not have any separate space in your house to make a puja room or install a unit, you can definitely go with a combined design.
3. Pooja Unit in the Kitchen
A Pooja unit in the kitchen or right outside the kitchen can be installed. You can go for a small wooden pooja unit installed in your kitchen area or get it wall mounted. For making a wooden pooja unit, teak wood is the best wood to be used. Therefore wood is the most convenient option for small pooja units and can be taken care of easily.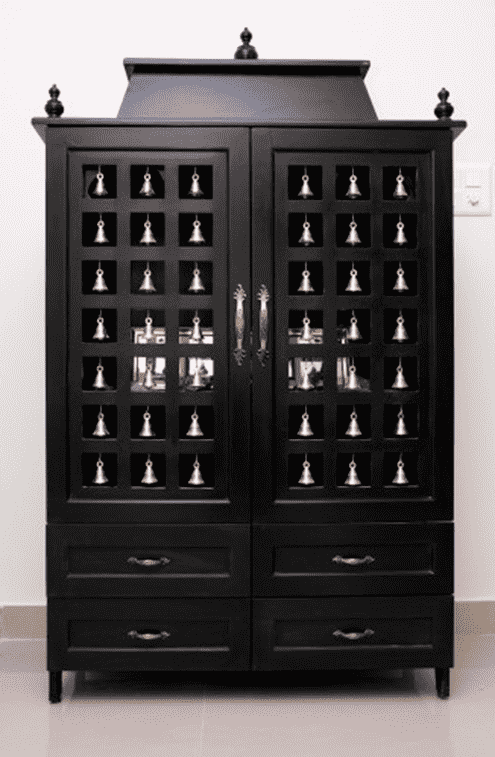 4. Small Pooja Room
Small or big, it does not matter. What matters is your faith in God. A small pooja room can be made in the space left under the staircase or in the corridor. But if you are a follower of Vastu, then you have to search for the correct direction and space in the house.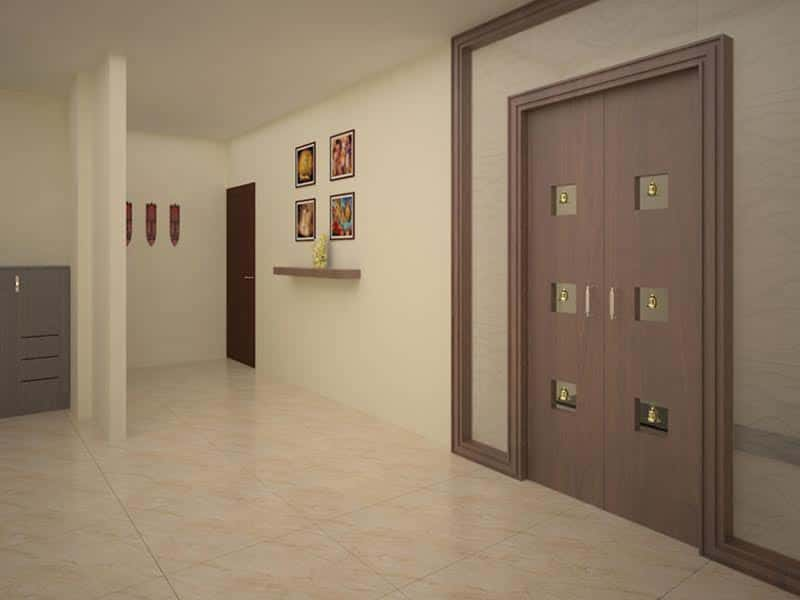 5. Pooja Shelf
A pooja shelf is the most budget- friendly option and does not require much space. Rather than a full pooja unit, you can opt for a pooja shelf too.
Pooja units are designed with care as we associate aesthetics and emotions with it. The space for Pooja should give you a divine feeling so that you can perform the Pooja with a pious feeling. Hence design a pooja unit of your choice. 
So what are you waiting for? Get a customized puja unit at HomeLane today.
Happy Ganesh Chaturthi!