Beds for children aren't just a place to sleep on. With the kind of variety on offer, and parents wanting to do their best for the kids, there's so much to choose. Yet, comfort must never be compromised for style and look when it comes to bed frames for little ones.
If you've been wondering whether there are really any factors to consider when choosing beds for kids, we can confirm there are. Children that move from the crib to their own bed, need a comfortable night's sleep. Parents need to consider this. After all, it just isn't about a fancy pink pillow for kids or a dinosaur themed bed frame that need to be considered!
Here's a lowdown on the key questions you need to ask yourself before buying a bed;
Do I need to go for a toddler bed or choose one that will last till my child's teens?
The size and height of the bed is important to consider depending on whether you want your child's bed to be temporary, or invest in one that can last a lifetime. Check for the height of the bed, its size and length depending on your spend.
Is the bed sturdy enough for the kind of jumping around that children are bound to indulge in?
Strong bed frames take a lot of monkeying around, something that children will indulge in till they grow into their teens.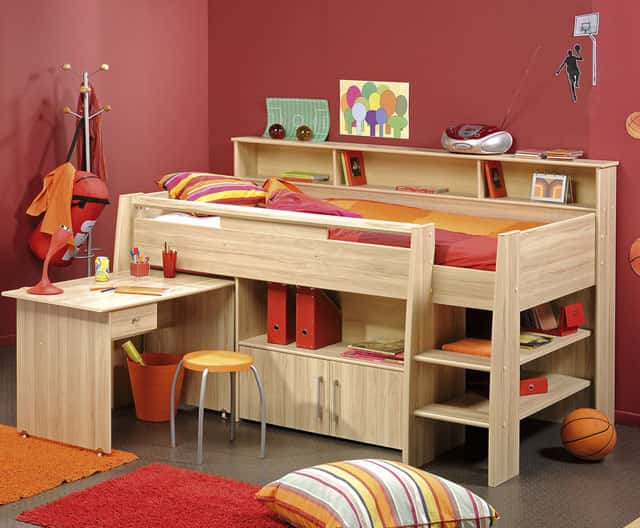 Is the mattress sturdy and strong? Will it take the constant assault?
It is important to research about mattresses, mattress protectors for the occasional accidents, and buy something that is also easy to clean and maintain.
Is the bed going to be a good return of investment?
When buying beds for slightly older kids – from six to eight years and even up to their teens, beds that offer storage, looks and durability should be considered. Children grow up so fast, their needs increase so exponentially, that money is constantly being spent on something or the other. It is important to ensure your purchase is practical and a good investment.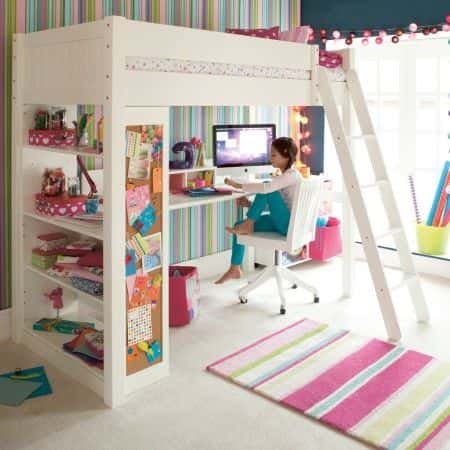 Will the bed be the right fit for my child's room?
This is the most important question you need to ask before you make any kind of purchase. Check for the size of their bedroom, take measurements. There should always be a distance of 2-feet between the foot of the bed and the wall, allowing for easy movement. See whether your child/children can manage on a single bed (92cms) or may need a king's size single (107cm) or even king size double (135cm) bed. They will need more space for stretching their limbs as they grow. 
This is perhaps the most important question you must ask. A great looking bed is of absolutely no use, if your child refuses to use it and instead spends time in your bed or worse still, on the couch. Ask your child to stress-test the bed at the showroom. It is important that they like what they are getting. An expert's advise will also be a big help.
Your child's movement from 'baby' to 'big kid' status is a crucial stage of their growth. By considering their opinions, they will make more informed choices. Once the bed is selected, you can begin putting together the rest of your child's decor easily.