Choosing the right kitchen materials and finish for your cooking space is the single most stress inducing chore, and what makes it even more challenging, is that there are no hard and fast rules to work with. Find out what 4 handy tips you can use in selecting the right kitchen materials.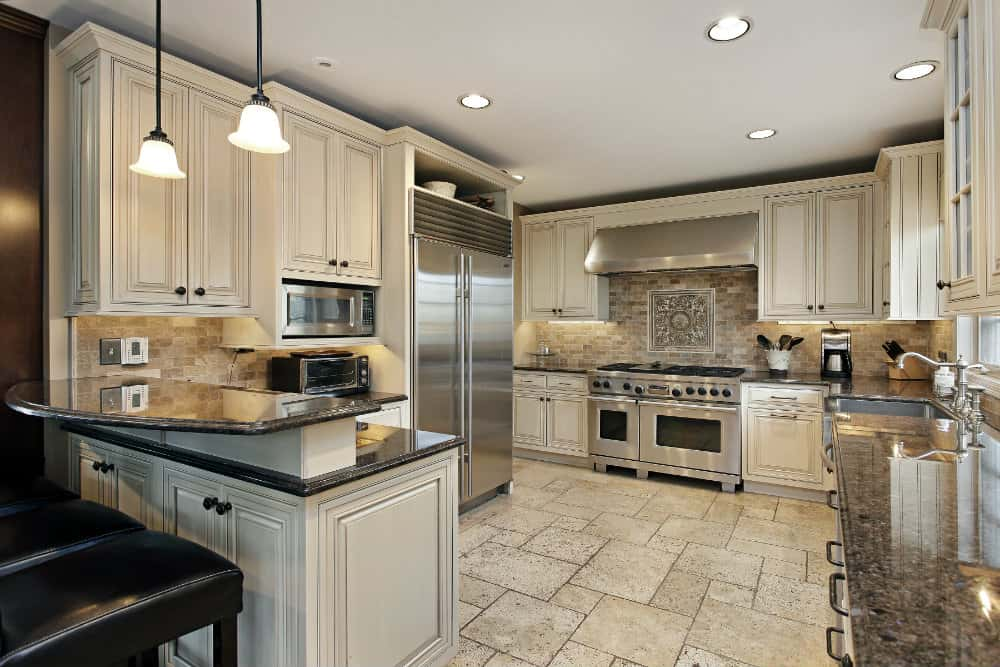 Amidst the chaos of planning, there are a few general guidelines that make selection of materials an easy and intelligent process. 
Moving into an apartment which is reaching the finishing stages, one of the things you notice, is the countertop slab, which is already laid or which you can decide to do, based on what you plan for your kitchen. Countertops do not have to be chosen only in one particular kind of material. The choices are varied, and there is a great deal of thought and planning in choosing what material works best. This is especially true in galley kitchens, straight kitchens or even islands, where they are going to be the single largest surface and the cynosure of all eyes.
When a countertop is planned carefully, it sets the tone for the rest of the kitchen décor to follows suit. Countertops should be easy on the eye, durable, long lasting and easy on maintenance.
Although granite is the first option, corian countertops come a close second in their wonderful attributes. Stainless steel (a recent entrant) and reclaimed wood are also popular and make a big style statement. Materials should be smooth, light and reflective.
Rather than small tiles, installing large ones will help reduce grout lines, making the surface smooth and easy to maintain. This also minimizes the collection of dirt and waste. It is better to stick with a single countertop material throughout the kitchen to maintain uniformity. A slight variation can be introduced by opting for a different color/ material for the island or the pantry.
2. BEGIN WITH CABINETS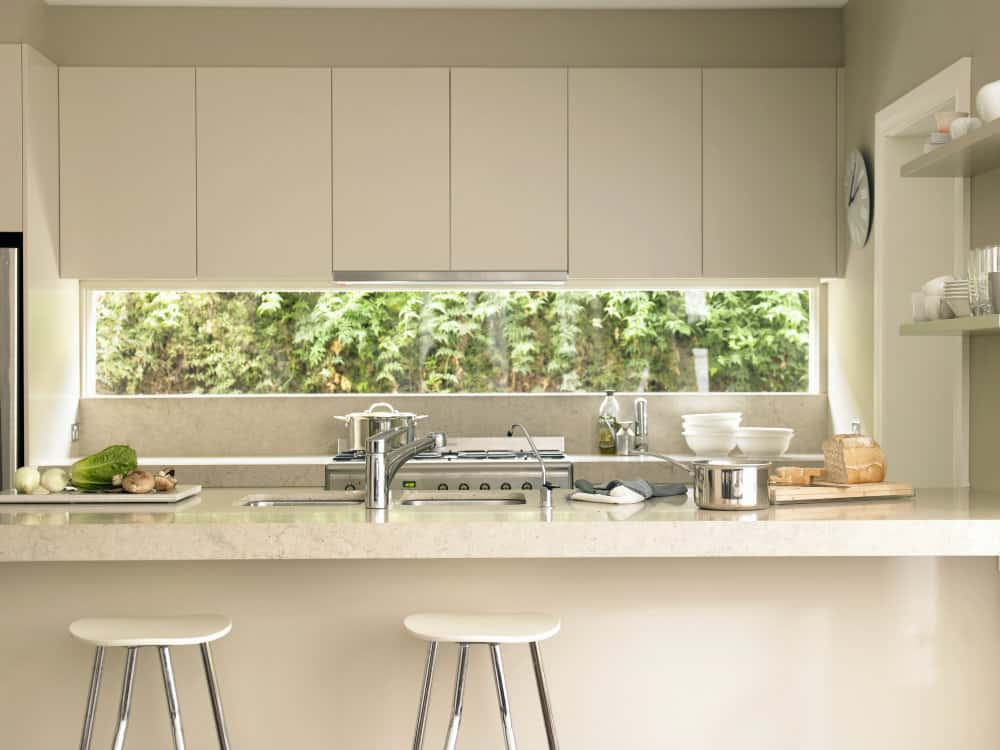 Another place to begin your material palette are the kitchen cabinets. Cabinets are in your face, and the first thing that greets you on entering the kitchen. Although wood is the most preferred choice for cabinets, slate and marble follow a close second. Stainless steel is gradually gaining in popularity.
A rule of thumb when designing kitchen cabinets, is sticking with 3 or maximum 4 materials, which keeps the design simple and uncluttered. Light colored cabinetry in a single material brings in more light and opens up the space. Adding other materials in small amounts in different colors and textures; stainless steel countertops or slate backsplashes for example, adds a visual depth and textural element that brings the place together.
3. ADD FINISHES FOR VISUAL COHESIVENESS
Kitchens that have been pulled together with different materials and elements, can look very conflicting and confusing. They need a little uniqueness to make them cohesive. Use contrast to achieve that. For rich, dark countertops, use light colored backsplashes. For a kitchen with a single colored décor, a rustic exposed brick backsplash can add an element of fun.
Always choose a backsplash that visually contrasts with your cabinets and countertops. Design the floor space to complement the décor, and not solely in continuation with the rest of the home.
4. PLAY UP THE DETAILS
Appliances and gadgets like lighting, stools, chairs, fixtures and hardware can also lend their own quirkiness to the kitchen décor and bring the whole look together. "Less is More' is always the thumb rule when it comes to the kitchen. Complex color schemes and multiple textural elements will require professional help.
Whether you want to keep it simple or pull off a complex look, kitchen designers at HomeLane can help you with it. We are just a call away.