On average, we spend a third of our lives sleeping…which means that buying the right mattress for your home interior is a very important decision indeed! There are so many options available in the interior design market today that you may find it hard to pick the one for you. Here are some tips to help you make this decision:
A quick walk-through of types of mattresses available
Innerspring or coil mattresses have interconnected coils inside, generally made of steel and covered with fabric, that gives you a bouncy feel. Generally, the more the number of coils, the greater the comfort. Bear in mind though, that if you are a light sleeper, you could find yourself getting woken up every time your partner tosses and turns, as the coils inside produce a kind of ripple effect!
Memory foam mattresses offer great support and pressure relief, as the foam contours itself to the shape of your body. However, these mattresses can sometimes get hot in summer as the core material is polyurethane-based, so this option is not for those who would like a cool bed.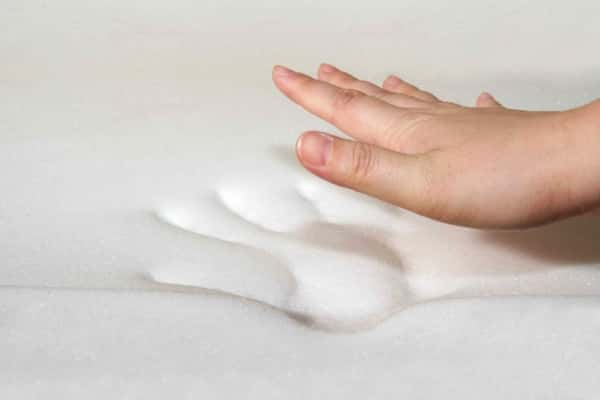 Latex mattresses are made exclusively from latex foam and provide bounce, cooling as well as comfort. They are good for those who like the comfort of foam but without the body moulding properties of memory foam. Look for ones that are certified chemical free, so that your health isn't affected in the long run!
Pillow-top mattresses can have an inner construction of coil or foam, but have a top cover of soft pillow-like material stitched on the surface for extra comfort and softness.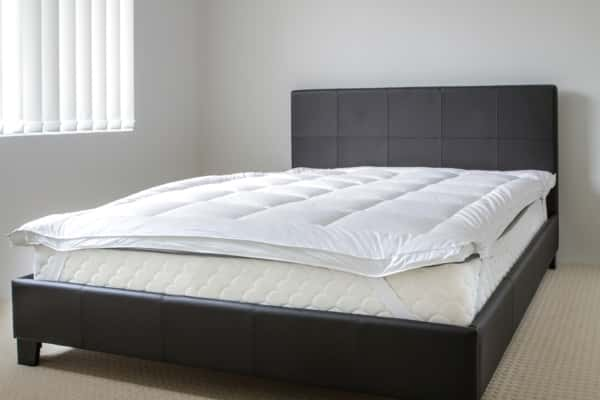 Combination mattresses combine the advantages of latex, memory foam and coils to get the best of everything. These mattresses work well for most people, as they combine the pros of all the materials without the cons.
Mattress sizing
Mattresses commonly come in King (76 x 80 inches), Queen(60 x 80 inches) and Twin sizes (38 x 75 inches, or 38 x 80 inches). Take the dimensions of your bedroom and choose the size accordingly. A bed that's too large for your room will shrink your walkways, making it look very cramped. Ideally, you should leave at least a 3 feet walkway on either side of the bed so that you will be able to tuck in the sheets and make the bed with ease.
Thickness of the layers
Most mattresses range between 8 and 12 inches in thickness. At least 50% of the thickness is usually the foundation or base layer, which prevents it from sagging. In a hybrid mattress, there is usually a soft comfort layer on the top, a support layer in between made of memory or latex foam, and a foundation layer below for support. Thicker mattresses will usually offer more comfort and be more durable than thinner ones.
Mattress protectors
A mattress protector is a layer that comes on top of the mattress and, as the name suggests, protects it. These are very useful when you have pets, young children or the elderly as the protector can be removed and washed easily. A protector also keeps dust, allergens and mites at bay.
Check your budget!
Generally, spring mattresses tend to be cheaper than foam or memory foam. It doesn't always follow that the more expensive brands are necessarily the best. Always look for discounts. Generally, online stores offer better deals, but you will not be able to 'test' the mattress before you buy it. A clever fix to this would be to visit a local store, check out the look and feel of the mattresses on display, and then see if you can get a better deal for the same mattress online. Chances are, you will!
How often should you replace your mattress?
Generally, replacing your mattress once in five to ten years would be good. If you feel sore in the mornings, are not getting a refreshing sleep, or if your bed feels lumpy and hard, then it's time to go shopping for a new mattress again!
To sum up, determine your budget and keep in mind your personal needs for comfort and support, before you go shopping. Take your time and look around before you make your choice, as it doesn't pay to lose sleep over a mattress that's not quite right for you! We hope these simple suggestions have helped you in your search for the perfect mattress. Do tell us what you think in the comments below.