No matter what size your kitchen is, there's one common problem that almost all homeowners face, and that is the lack of storage in the kitchen. Every little inch in the kitchen matters. That's why we are giving you a run-down of the cleverest space saving accessories that will make sure that you get the most out of your kitchen cabinets, shelves, nooks, and corners.
Use cutlery trays to organize your drawers 
Drawers can be fitted with cutlery inserts to turn chaos into order. When knives and forks are all in order, your kitchen looks better organized. Thoughtfully designed, the dividers shown below are flexible and can be shifted around to create different sized compartments. No more hunting around for your rolling pin just before your dinner guests arrive!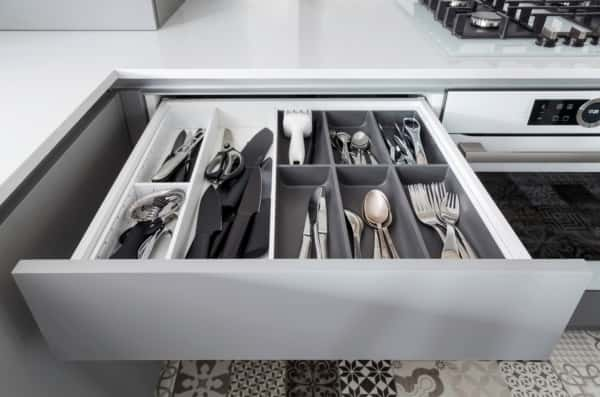 Add dedicated storage for cups and crockery
Crockery can be stored in these deep drawers below your counter space. The cross partitions and dividers can be moved to accommodate various sizes of dishes and bowls, and make sure that plates don't slide!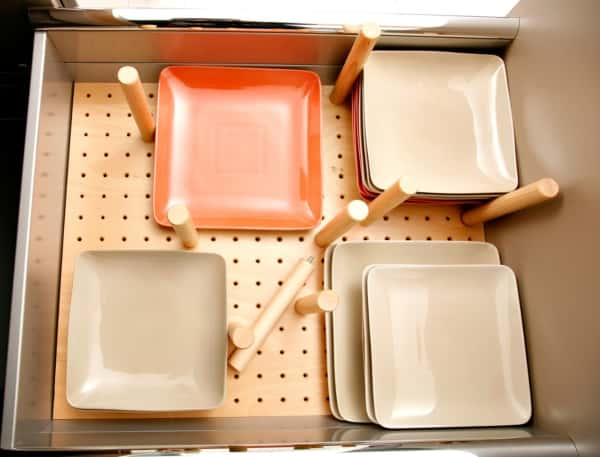 A crockery rack that can be fitted above the sink is also a great idea. Hooks fitted below can hold cups and ladles.
A pull-out pantry is a must-have in any kitchen!
Pull-out pantry organizers and accessories help to make life simple, as just about everything is easy to access and even easier to find! Large sliding shutters hide the food storage, and drawers that pull out help you reach the farthest corner.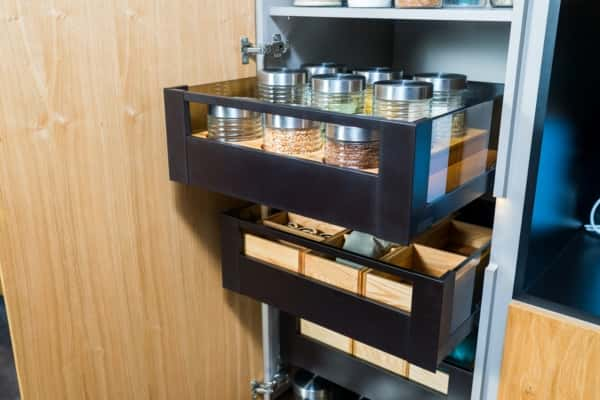 Homelane Tip!
Keep in mind, however, that these drawer channels are designed to take specific loads and if you overload them, they may not work as smoothly as they are supposed to!
Bottle racks are surely a boon!
Narrow spaces can be best utilised by installing bottle pullouts that use as little as 6 inches width of space to fit in oil jars, jams, pickles, ketchup and squash bottles, detergent bottles, softener cans, or whatever else you wish below the counter.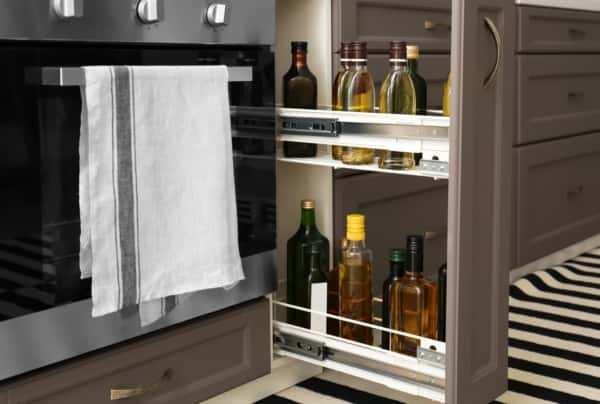 Plain tandem boxes can store anything you need
Pull out boxes on telescopic drawers can store virtually anything else you need; just be careful not to load them beyond the recommended weight limit! These boxes can be extended out fully for easy accessibility. All your storage worries are now firmly in the past!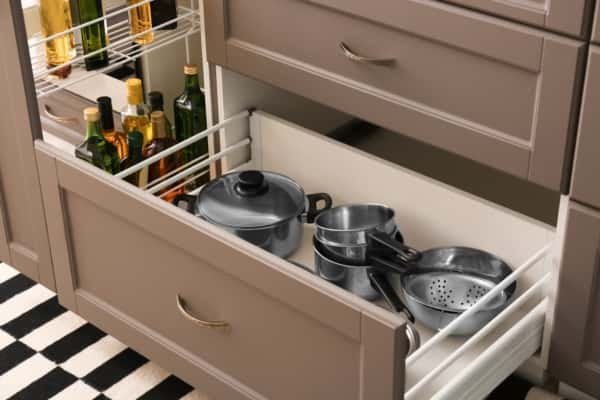 Wire mesh baskets in different sizes also offer excellent storage options. Pullouts can also be in the form of wickerwork baskets that can store onions, potatoes and other veggies. These rustic boxes are high on utility and perfectly complement a country-themed kitchen.
Don't cut corners with your Corner units!
Corner spaces are difficult to access and often cause dead storage spaces as a result. Create intelligent storage with Magic Corners or Carousels that save space and allow for neat storage organization in hard-to-reach corners. Make sure every inch is put to the best use!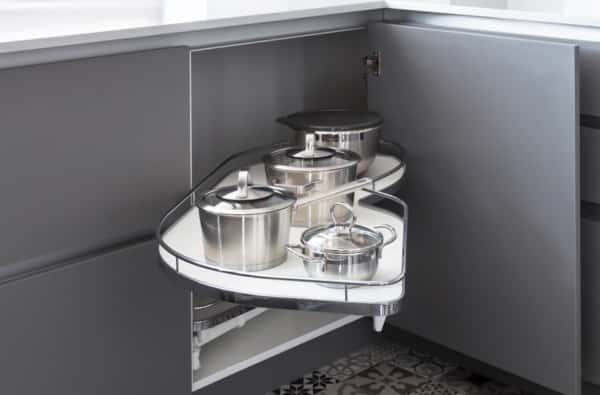 Add on below-the-sink storage
The space below your sink need not be a dirty, cluttered area where the right cleaning products are hard to find. Optimize this space with pull outs that are designed around your sink plumbing, and hide away your wet and dry bins, dish wash liquid, sponges and scrubbers. No more mess around the sink. Everything is tucked away just where you need it to be!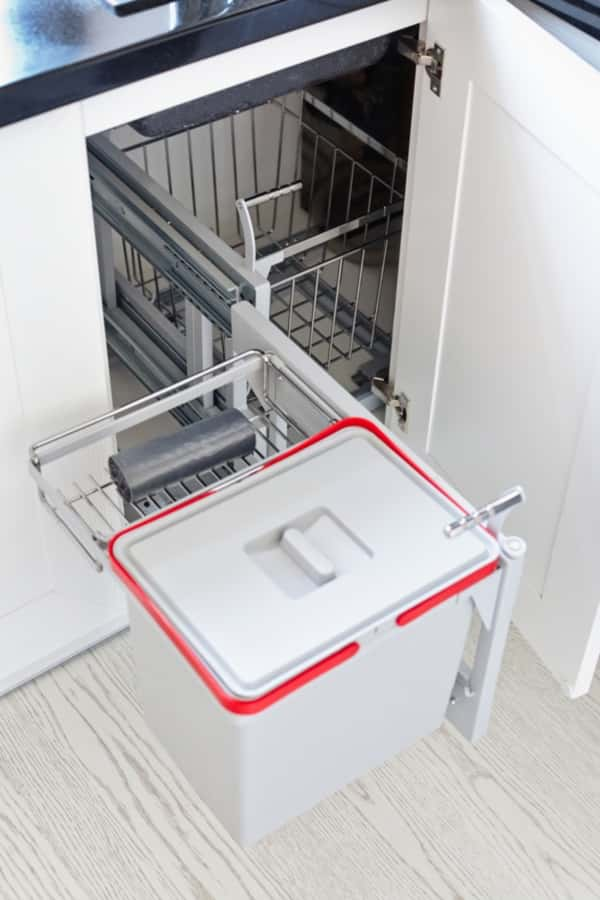 Your kitchen really is the heart of your home and a well-designed, well-organized kitchen makes a happy home indeed. These innovative storage solutions help to perfectly organize all your kitchen items, so that everything is within reach and you don't struggle to find anything. We're sure that even the most reluctant cooks will find that cooking is indeed a pleasure in a clutter-free kitchen!