When building wardrobes, there's always the question of what kind of doors would suit them best. Does sliding work well for you or do hinged doors serve the right purpose? Below are a few advantages and disadvantages of the two types.
ADVANTAGES
HINGED WARDROBES
Hinged wardrobes are traditional, sturdy and dependable

Hinged doors can either be flat or raised panelled, stained or painted

Their look can be transformed by simply changing the stain or color

Adding mirrors or raised panels lends them an added dimension

These wardrobes expose all the contents within them

Replacing hinged doors is relatively easy, with less effort but based on accurate measurements that will keep them level
SLIDING WARDROBES
Sliding wardrobes are contemporary and modern

These wardrobes can be adapted to different styles – flat panel, raised panel, steel, mirrored

Sliding doors are even available in vinyl, opaque glass, fabric and leather

These wardrobes require no additional clearance

Their doors can be replaced whenever required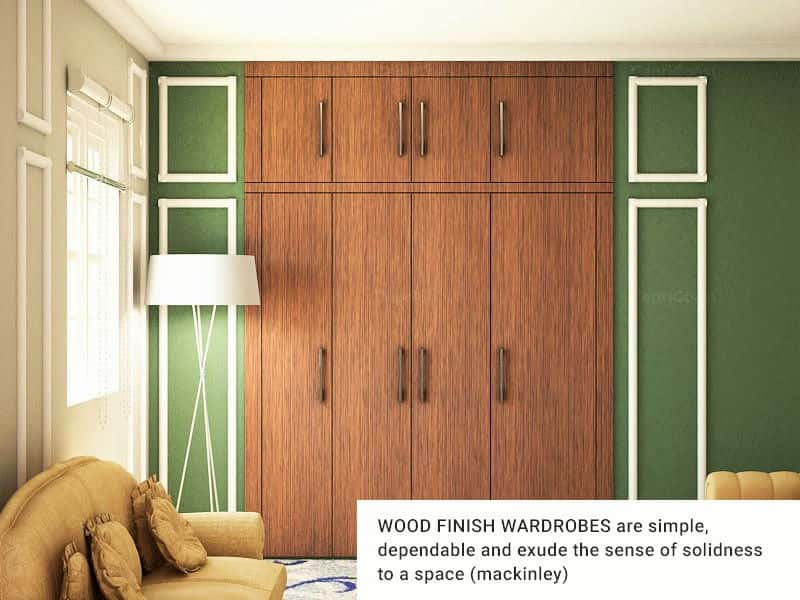 DISADVANTAGES
HINGED WARDROBES
Hinged wardrobes open outward and need additional clearance space to open

Their doors can get displaced, so periodic checking is important

Hinges often wear out or rust over a period of time. They get creaky with age too.
SLIDING WARDROBES
Sliding wardrobes do not expose all the contents within them

Over time, these doors can come off track. They need to be checked for levelness and whether tracks are clean of dust and debris.
Deciding the kind of wardrobe you want, depends on several factors – room size and design being the primary two. Whether searching for a new one or re-fitting an existing one, ensure that you make your choice wisely. Each of these styles has their own functionality, benefits and drawbacks.
HomeLane can help you decide the kind of wardrobe style that will suit your bedroom. Reach out to us and browse through our design catalog for more options. Better still, contact us!