Elegant and with unimaginable storage, the Hettich Dispensa Duo is a dual-storage pantry unit that is great on space and sleekly compact. It is available with Hettich and Kesseböhmer brands.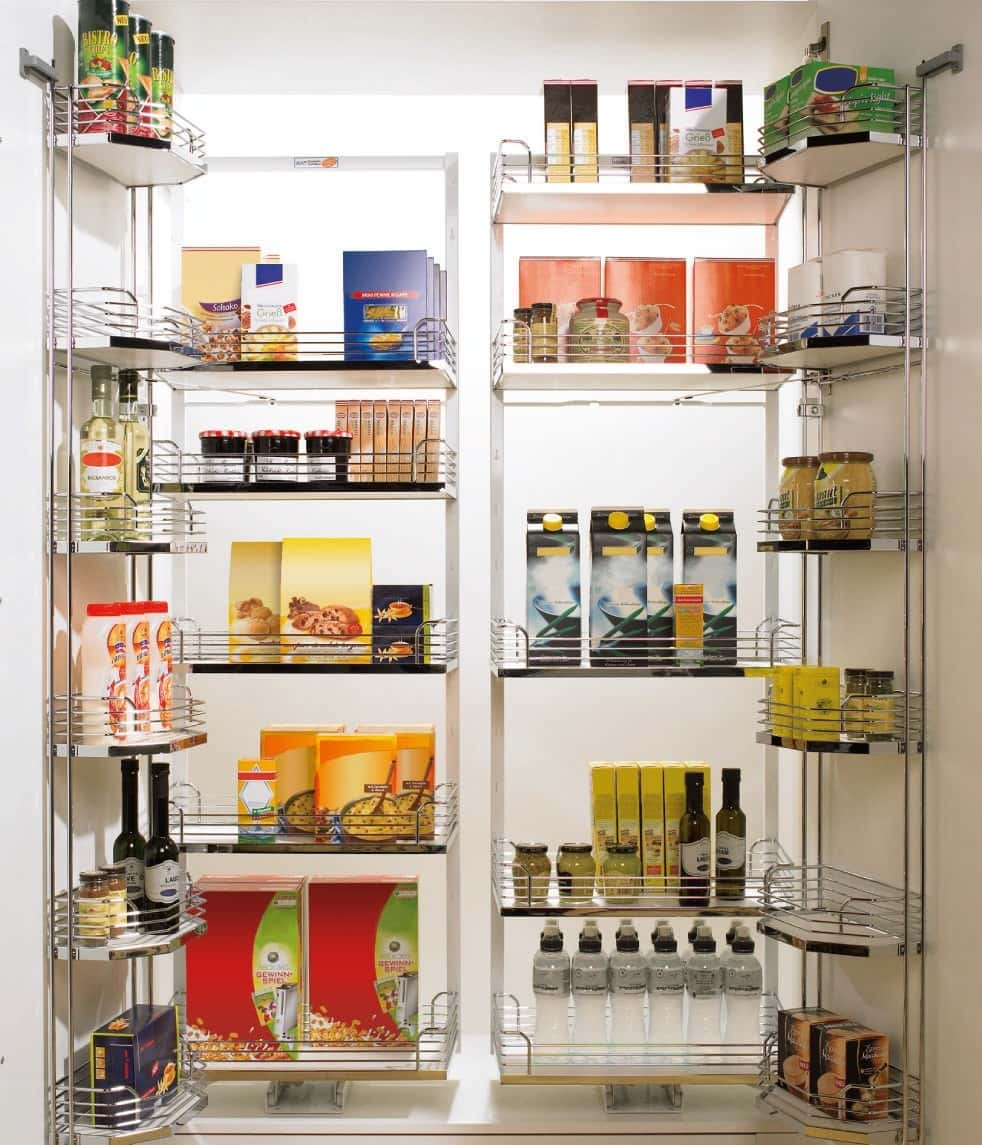 A functional pantry unit designed like a pull-out door cabinet, the unit has space for storage of groceries, food products, and jars on two levels; the pull-out shelf as well as the door.
It is available in plastic coated steel with chrome finish, can be used for storage of a variety of items and is well arranged. The unit features a top and bottom guide and pull-out mechanism, complete with silent dampened closures. The cabinets can be right or left handed ensuring convenience of usage. It is a great addition to contemporary kitchens especially considering lack of space and can store spices, foods and groceries.
FEATURES:
Convenience of a modular concept.

Dimensions of 450X560X2080

Perfect swivel and pull-out technology for pantry unit

Door and pull-out shelf ensure full use of the space available

Creates enormous storage space and well-arranged storage

Direct access to everything in the cupboard

Complete with top and bottom guide, and pull-out mechanism

The dampened closure is a Silent System

Minimum inside cabinet depth 500 mm

The central frame is available in plastic coated steel or brilliant white.
The Dispensa Duo affords storage inside as well as on the door of the pantry unit, especially useful in straight or small modular kitchen units.