MDF – Medium Density Fiberboard is an engineered composite wood that has a strong and dense structure and great durability.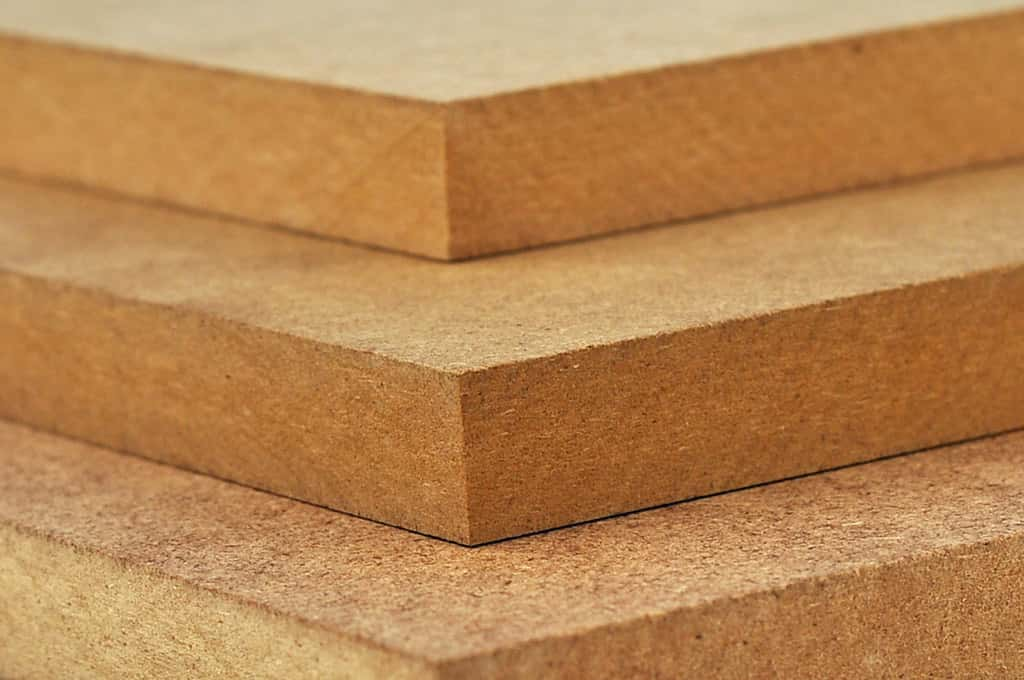 MDF is mainly composed of small wood fibers glued compactly together, and not wood grain as found in particle board. Because it is compressed hard under very high temperatures, there are no holes or gaps in the wood, making the entire structure a single, solid compact piece. MDF varies in thickness and can be bought and used as per the end-product requirements.
ATTRIBUTES :
MDF is cheaper than Plywood

Surface knots characteristic of Ply, is absent in MDF and this gives the wood a very smooth textured surface.

The smoothness of MDF, makes it a great base for veneer.

Membrane (PVC) MDF boards with a rich design and great finish, are commonly used in making cabinets and cupboards, especially of Modular Kitchens.

MDF's consistency in form and fluidity gives it smooth edges and not ragged, splintered or void edges seen in particle wood.

The wood's smoothness also give it versatility in design and finish. Round, curved or other decorative edges can be made with it.

This smoothness and consistency also allows MDF to be cut in intricate and detailed patterns (whether scalloped or scrolled) using a multitude of tools.