Lazy Susan or previously called the 'Dumbwaiter', unlike what the name suggests, is actually one of the most hard working piece of furniture in the kitchen.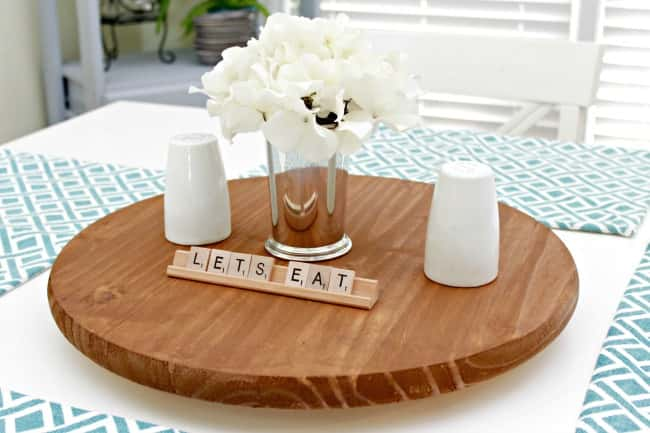 A rotating tray that is circular, it was originally designed to be placed on a table or countertop, but is increasingly being fitted into corner cabinets and shelves that are generally inaccessible. They help in moving food and dishes around, and this becomes useful when it isn't possible to access all sides of a cabinet or table.
Lazy Susans have an intriguing history, and more of it can be read here. For the most part though, they can be traced to early 18th century in Britain, where these silent machines were used as a replacement for over attentive servants or to make for the lack of them in homes and restaurants.
FEATURES:
Lazy Susans are one among the most hardworking kitchen appliance

They comprise of a circular rotating tray fixed over another piece of furniture

They can carry plates, cutlery and even heavy utensils

They are made in various materials, such as plastic, glass, metal (aluminum, cast iron) and wood

Their size varies, from the absolutely small ones used as cake stands to large turntables placed over the dining table

Their design is increasingly been used to create storage shelves for corner cabinets. Heavy utensils, cast iron skillets and utensils not often used, can be stored in such places, making them accessible at any time.

Lazy susans are also making an appearance on countertop corners, kitchen islands and refrigerator freezers.