An L Shaped Kitchen Layout is perfect for multi-purpose cooking spaces of today. Their shape and structure make them a versatile fit for almost any space.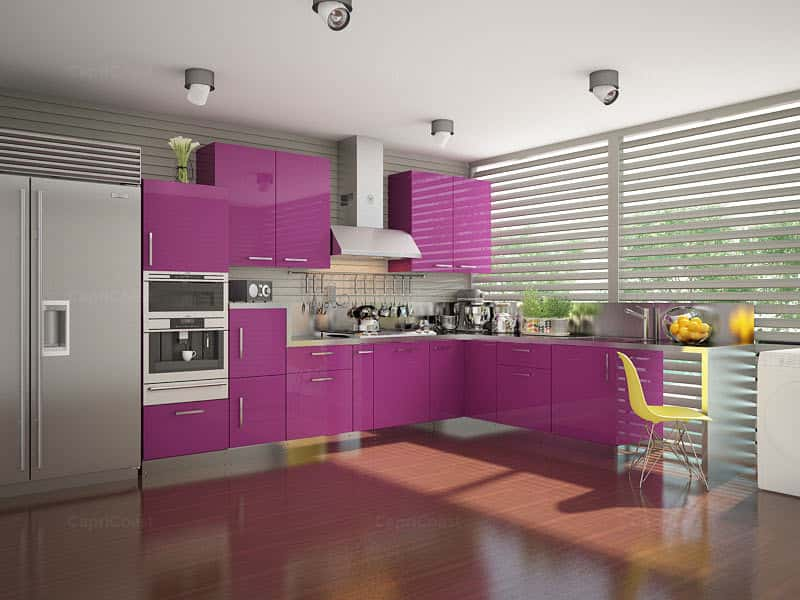 L shaped kitchens are designed along two adjoining walls, with countertops perpendicular to each other forming an L, a shape that has an open sensibility. They are stylish and non-intrusive, seamlessly merging the kitchen area with the rest of the dining area, while minimizing kitchen traffic.
An L Shaped layout is a standard in most big and small homes. They can either be a basic plan or an additional island (or peninsula) added to increase the expanse of countertops, thereby facilitating ease of food preparations. The two arms of the L-shape can be elongated depending on the kitchen structure and space availability. These kitchens can also easily be integrated into existing homes and house extensions.
The best attributes of L Shaped Kitchens are the vast expanse of countertop space, plenty of seamless storage and minimal flow of kitchen traffic. Because of the available area, a separate dining nook can be created or a kitchen island installed, converted into a worksite such as baking counter, or a place to store additional cooking equipment.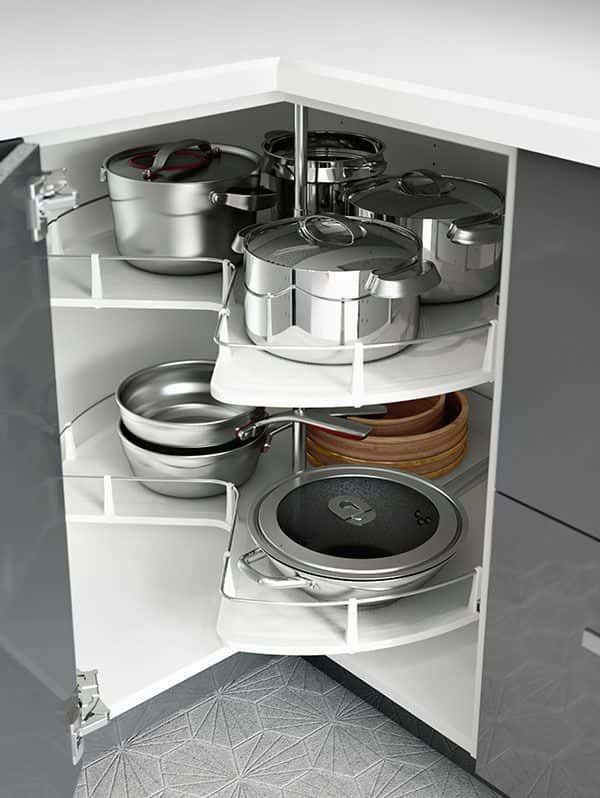 ATTRIBUTES :
An efficient layout, L shaped kitchen layouts are perfect for rectangular kitchens and kitchen spaces that incorporate dining areas.

Worktop length can be adjusted to make the kitchen triangle easily accessible, leaving additional space at the ends.

Multiple worksites can have access to their own kitchen cabinets, including ceiling to floor cabinetry for maximum storage.
The corner space in L-shaped kitchens can be utilized for creating a magic corner, installing a cabinet carousel or increasing cabinets for more storage.

L Shaped Kitchens accommodate more people and facilitate ease of movement.