A Kitchen Sink, also called a wash bowl or basin, is a bowl shaped plumbing fixture used for washing hands, dishes and other purposes. They are a standard feature in all kitchens.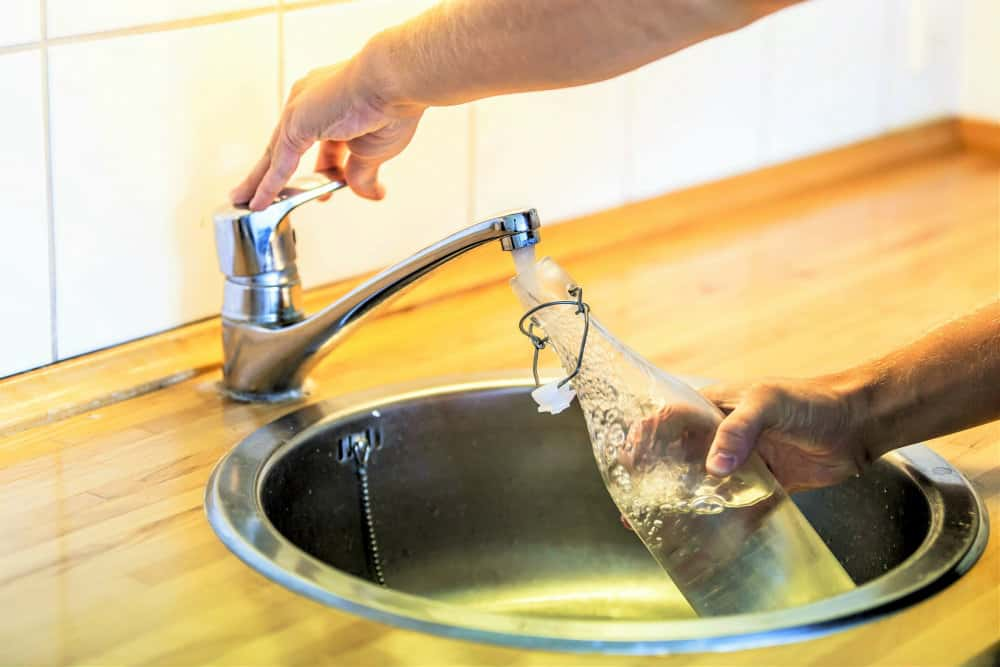 Sinks have a faucet or tap that supplies water for washing and rinsing, while a drain in the center, lets out the water that is accumulated. Kitchen sinks have either a drain fitted with a strainer, that filters water and prevents large food waste and particles from flowing through and clogging the plumbing system or a shut-off device that only collects water. Alternatively some come equipped with a spray feature for faster rinsing as well as an attached draining board for drying off utensils.
FEATURES :
Kitchen sinks are a mandatory part of every home. They comprise one part of the kitchen work triangle

They are designed in a variety of materials, from enamel, to glass, stainless steel and stone

They are made in different sizes and shapes. Although the semi-circular bowls are common, sinks are also available in square and rectangle shapes

Sinks are either available as a separate kitchen equipment or sometimes come built into the kitchen countertop.

Most traditional Indian kitchens feature a single bowl sink. Alternatively double bowl sinks are also available, mainly used for washing and storing utensils.

Sinks are known as 'waste eaters', since a major portion of kitchen waste water as well as food is swallowed by them. They help keep the kitchen clean and the cooking space impeccable.