There are many factors that contribute to Modular Kitchens and their versatility, prime among them being the material used. Finalizing the right kitchen structure and selecting the right materials for the kitchen can be quite a task. In this blog post, we have broken down the meaning of different terms and what they actually mean.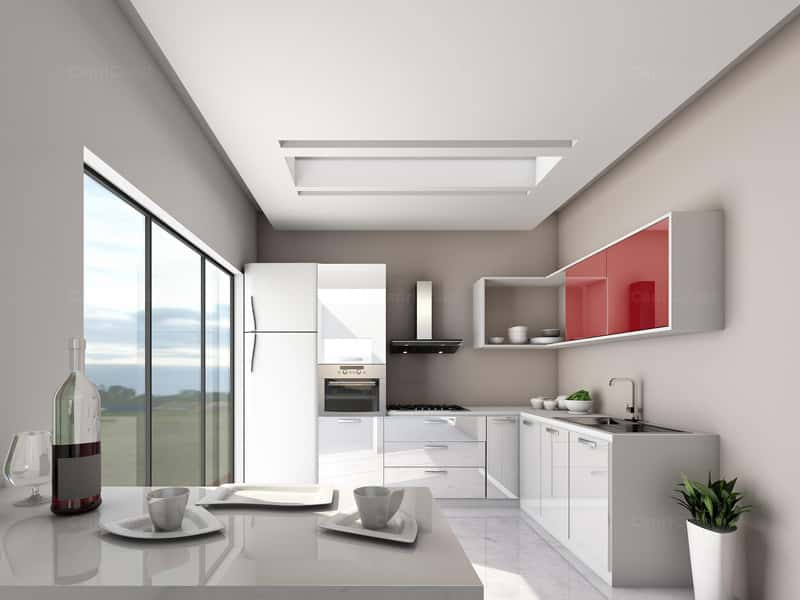 Unlike older kitchens which were done piece by piece, and mixed and matched over the course of time, kitchens today use hand-picked, curated materials that conform to a uniformity. They seamlessly blend design, looks and practicality. Choosing the materials that go into making a Modular Kitchen is as important as the design of the kitchen itself, without compromising on looks or money. The type of wood that is used in making these kitchens also affects the final costing, but a customer has to be aware of the effect of humidity, heat, friction and water that will have an overall impact on the life expectancy and sturdiness of these materials.
SHUTTERS 
These comprise the outer structure which is mainly made in MDF, ply-laminated with veneer membrane, acrylic, or wood. External structures can come in a variety of finishes, so you get to pick and choose what works best for you. The internal structure is usually constructed from MDF or plywood.
HANDLES
When it comes to handles, there are an unimaginable variety and myriad designs and sizes. A majority of them are made from stainless steel and some even come with chrome-plating. Modular kitchen accessories, such as baskets, bins and racks are also usually made from stainless steel, which makes them durable and easy to maintain.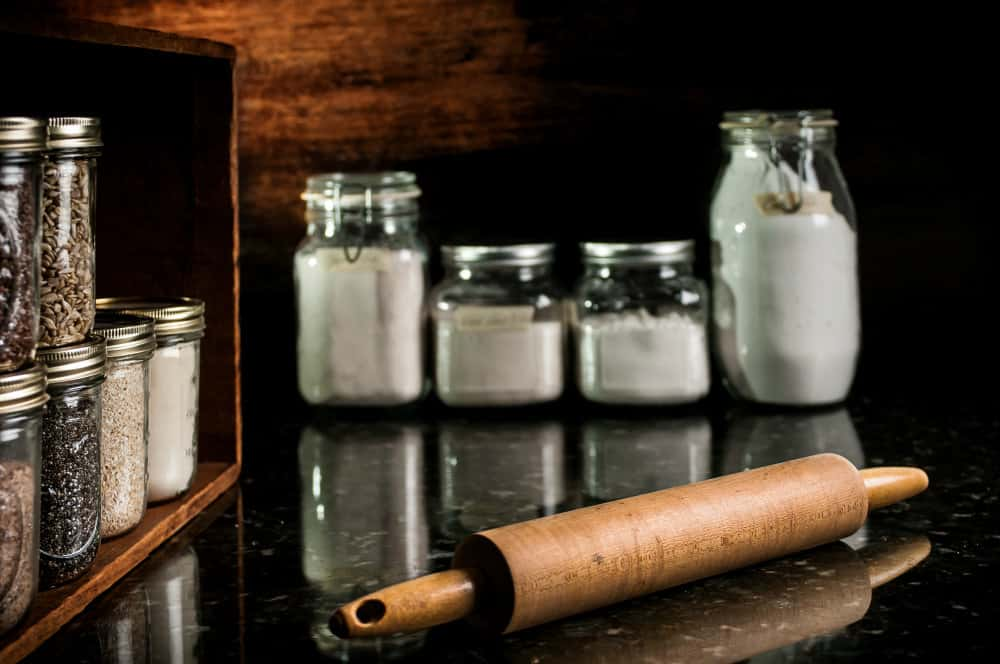 Usually made from granite, tile, wood or cement, choosing a countertop depends on its costing, which is measured per square feet. Before you invest in one, it is good to do a thorough research on the type, brand and quality of the material to be used. Wooden and granite countertops, though popular, are more on the expensive side. Getting a countertop water-proofed, helps minimize wear and tear and also ensures that the countertop in your modular kitchen has a long shelf-life.  
KITCHEN CABINETS
Most people still opt for wood when it comes to designer kitchen cabinets. However, if you wish to do something different with your kitchen cabinet designs, you could also choose melamine, which comes in various vibrant shades. Composite material is a cheaper option without any compromise on durability or quality. You could also consider a glass kitchen cabinet, which is durable and adds to the look, especially as corner cabinets.  It's easy to find kitchen cabinets online these days, especially if you know what you're looking for.