Kitchen Cabinets are the built-in furniture in a kitchen, that provides storage for food, utensils, cooking equipment and other serving dishes and silverware. They are either fitted separately or come with a pre-designed and pre-fabricated kitchen structure as found in contemporary cooking spaces.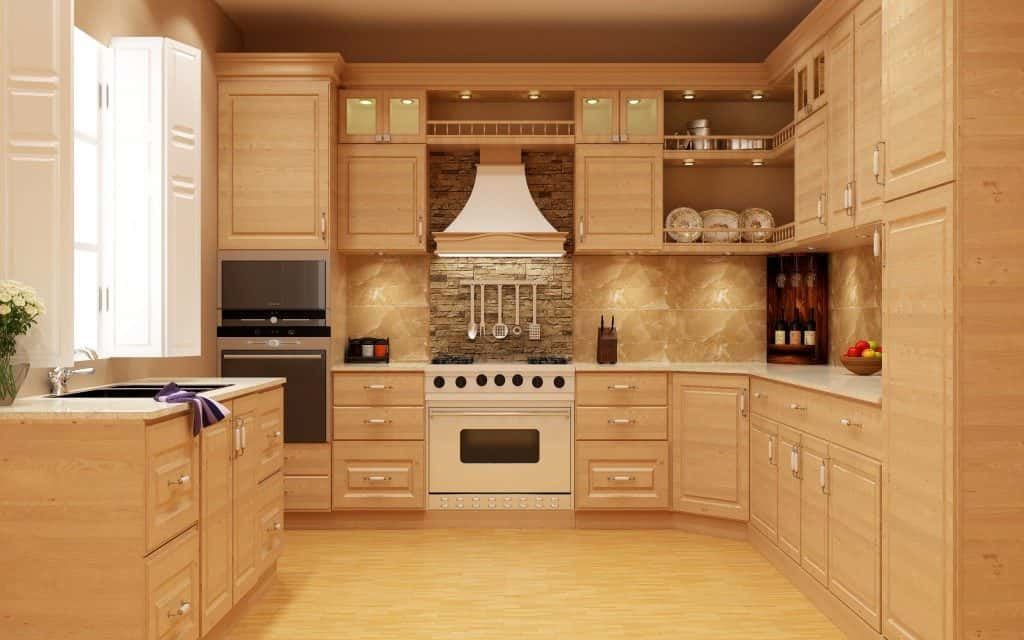 Modern kitchens also have appliances, such as refrigerators, ovens and dishwashers built into the kitchen cabinetry, making it compact and high on functionality.
Anthropological studies have shown that homeowners 'interact' with their kitchen cabinets almost daily, and therefore functionality, combined with aesthetics plays a key role in designing cabinets that best suit the homeowner and their cooking space.
FEATURES :
Cabinets are an essential part of most modern contemporary kitchens.

They are either built separately to fit into an existing kitchen design, or come pre-fabricated and pre-designed with a new kitchen structure

Ergonomics play a key role in the designing of cabinets, from the height at which cabinets are built for material storage, to the distance between the kitchen triangle and the rest of appliances.

Large kitchens can have bigger or more number of cabinets with multiple storage options, while the lack of space in small kitchens affords more experimentation to enhance functionality, optimizing the limited space for increased storage.

Modern kitchen cabinets come with a multitude of handy features such as;
– Pull out utensil shelves, spice racks and garbage/ recycling containers for convenience and discretion
 – Large deep drawers providing ample space for cookware
 – Vertical storage cabinets for bottle and cookie sheets
 – Soft closure for drawers and doors
 – Carousel trays to maximize usage of corner space
 – Lazy susans for corner cabinets storage
Cabinets can be made of MDF and finished with veneer or they can be constructed with laminated plywood. They either come with a matte or gloss finish and can be designed in a variety of colors and textures to blend with the overall scheme of the kitchen.

Cabinets can be designed for a variety of uses, and equipped with accessories that aid in convenience and storage

Pricing of cabinets depends on several factors including the choice of base material, use of single or multiple drawers, additional pantry or bottle storage units, including a combination of different types of kitchen accessories.