Kitchens in apartments often come with a counter and standard storage in place. It is up to you, to choose what kind of storage best works for you. Cabinets are one of the best options.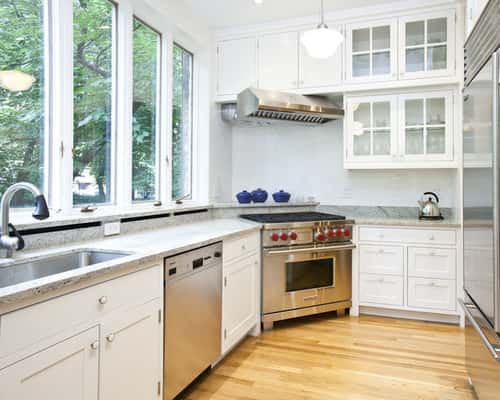 Despite our best efforts to create adequate storage space when designing a new kitchen, it almost always seems to fall short. Whether large family kitchens or small galley ones, organizing is difficult. Often, after everything is done, we come across corners that are empty and unused and spaces that are cluttered.
With kitchens being the main room in most homes, where families congregate and socialize, it is essential to maximize the space and make use of every nook.
Kitchens in apartments often come with a counter and standard storage in place. It is up to you, to choose what kind of storage best works for you. Whatever you decide, the bottomline, is that;
Storage solutions must optimize unused spaces

Enhance access to far flung corners and neglected spaces

Keep everything organized and clutter-free

Free up counter space
Cabinets are one of the commonest type of kitchen storage options, the other two being drawers and larders.
Cabinets have fixed shelves and a door which opens and closes into them. Much space in cabinets go unused, but there are several ways they can be maximized. Some intelligent cabinet storage solutions include;
1. PULL-OUT UNITS 
These units are nothing but shelves pulled out from inside of cabinets to the outside. They can be fixed into narrow spaces, and every nook can be seen and reached into in one smooth action. These pull-out units also come with soft close for quieter closure.
Pull-out units can be used to store specific products, such as,
Cooking utensils – Chopping boards, knives, and other odd shaped kitchen utensils fit well into such units.
Bottles – Bottle storage is often awkward, and it is easier to store them carefully nestled in horizontal slots.
Cleaning agents – Cleaning detergents and products must always be kept upright and secure to avoid spillage. The pull-out units often feature dividers for easy storage.
2. CORNER UNITS 
Corner units are a very intelligent usage of space. They are shaped like a carousel and can be fitted into corners and L-shaped areas. These units have trays fixed directly to the cabinet's corner rod or rotate around a central axis in a cabinet.
Carousels provide wonderful storage for pots, pans and other heavy utensils, spices and crockery that are rarely used. These can be half or three-quarter shaped. Kidney shaped swing units, comprise two shelves that swing out of the cabinet fully. These shelves can be adjusted, and are independent of each other, providing handy storage.
Noted storage brands like Kesseböhmer offer the quirky 'Magic Corner', dual multi-purpose storage units attached to one another in single corner cabinets that are perfect for L shaped as well as U shaped kitchen layouts. One storage unit is fixed to the inside of the door and opening this, automatically pulls the other unit forward in a seamless motion.
3. INTEGRATED STORAGE 
Integrating storage into kitchen cabinets, makes optimal usage of the space available. Bins can easily be attached to insides of base cabinet doors. They come in various sizes, can help in sorting of materials, keep nasty smells contained, and conceal household garbage/products from children and pets.
Cabinets afford a variety of versatile options. Brands like Blum, Hettich and Salice offer a variety of cabinet storage solutions for the modern kitchen.