Trends often influence decor and design. While we often see changing trends in color and look of spaces such as kitchens and bedrooms, bathrooms are fast catching up in stylish design, new materials and eclectic influences. Below are a few key trends in bathrooms to watch out for in 2017.
1. GOLD METAL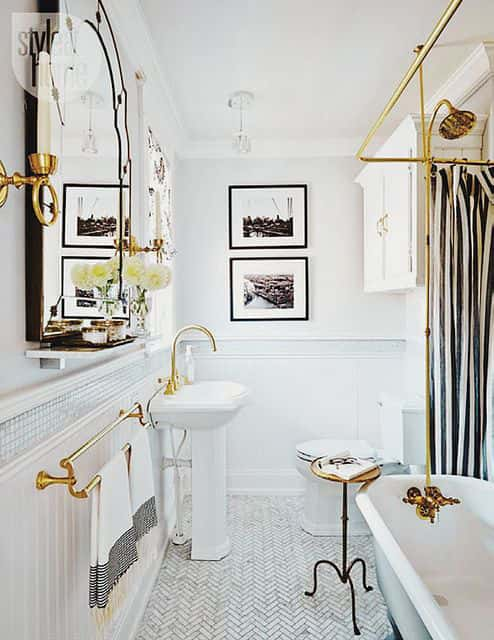 Chrome has for long monopolized bathroom fittings, but now with the use of brass, copper, bronze and polished gold, we seem to be coming a full circle. Brass boilers were very trendy during the 1960's, and we are seeing a resurgence of these kind of metals in bathrooms once again. 
The new finishes are not very high maintenance, can be taken care of just like chrome and are very nostalgic. They blend well with traditional designs as well as contemporary bathroom decor.
2. COLORED TILES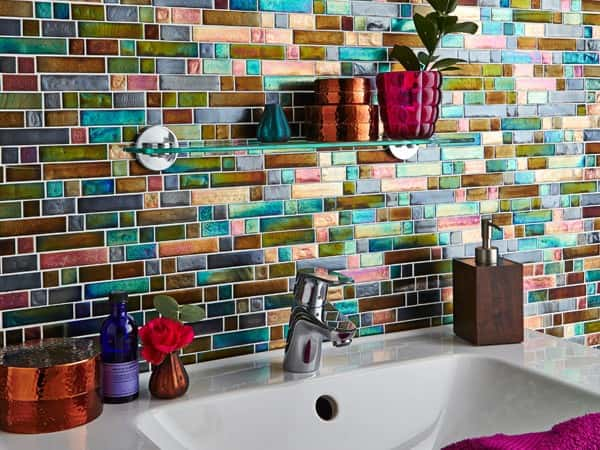 Gone are the days when bathroom tiling was either in white or soft pastels. With new designs have come bolder colors and 2017 is all about eclectic look and flourishes. Although colored tiles have always been used, the change is in them being sophisticated rather than sickly sweet. Baby pink, icy blue and pista green are passe. The new color trends are teal, ochre, magenta and coral. Bright, saturated hues will overpower dull ones in the coming year, and deep shades will be available in mosaics, ceramics and porcelain.
Colored grout is another element that will be increasingly seen, contrasting tile shape and color.
3. COLORED SANITARY WARE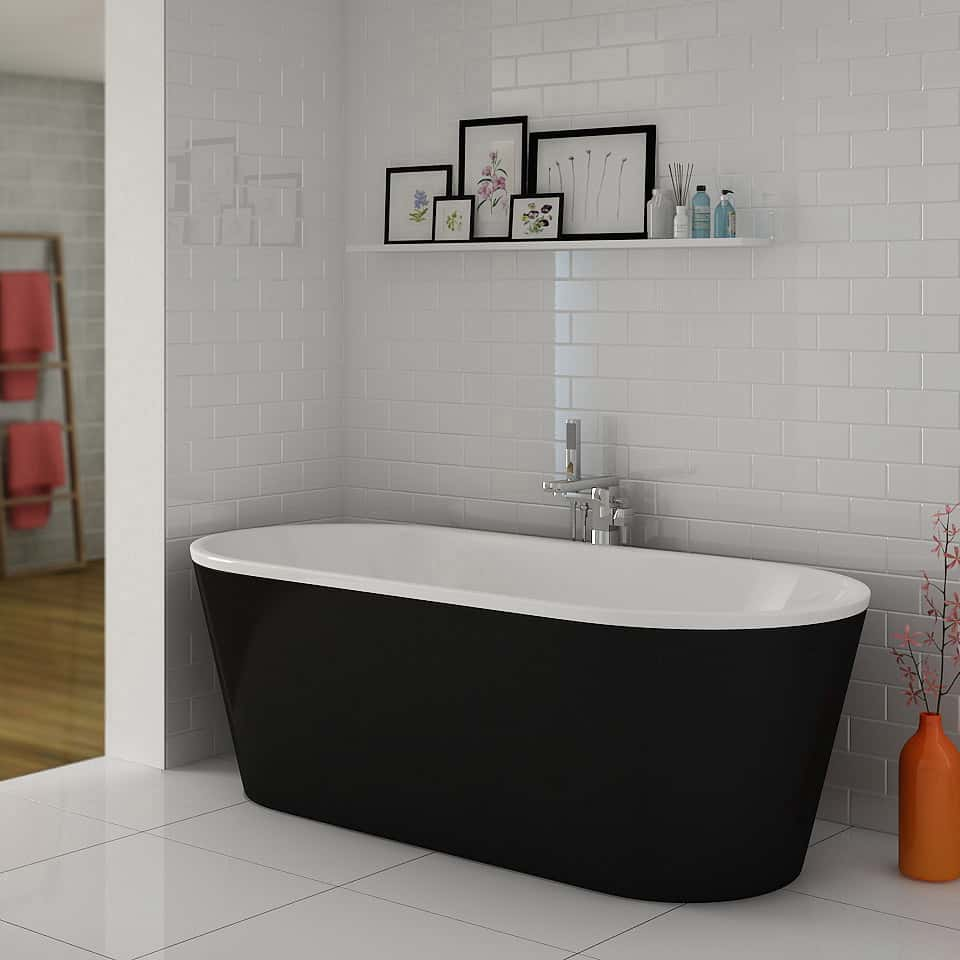 Although white is the default color of choice for sanitary ware, anthracite grey and black are increasingly making an appearance in modern bathrooms. Mixing of colors in basins and sanitary ware is equally bold and stylish. With eclectic style bathroom decor, the trick is to mix and match bathroom fittings and sanitary ware that works together. Light blue and bright pink are the newer entrants in the sanitary ware segment that will be seen soon.
4. HANDMADE AND RUSTIC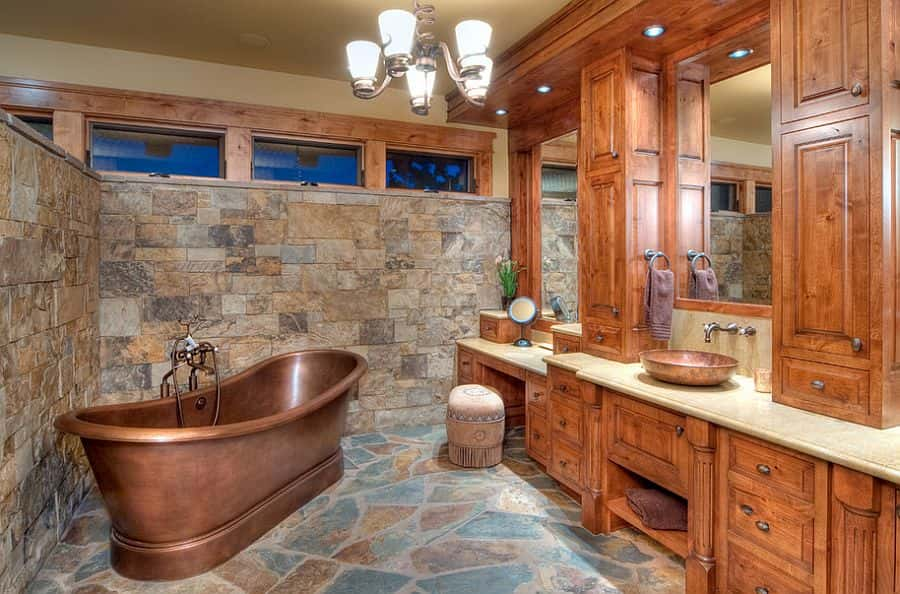 Handmade tiles in terracotta,mud and porcelain add to minimalism in the bathroom. Handmade includes scruffs, etchings and scratches which lend to the overall look. Aligned with this aesthetic, is the rustic style, raw materials in all their imperfections. The smooth, finished look is gradually waning, and coarse finishing and incomplete looks in concrete, textured plasters are currently trending.
5. BLURRING OF BOUNDARIES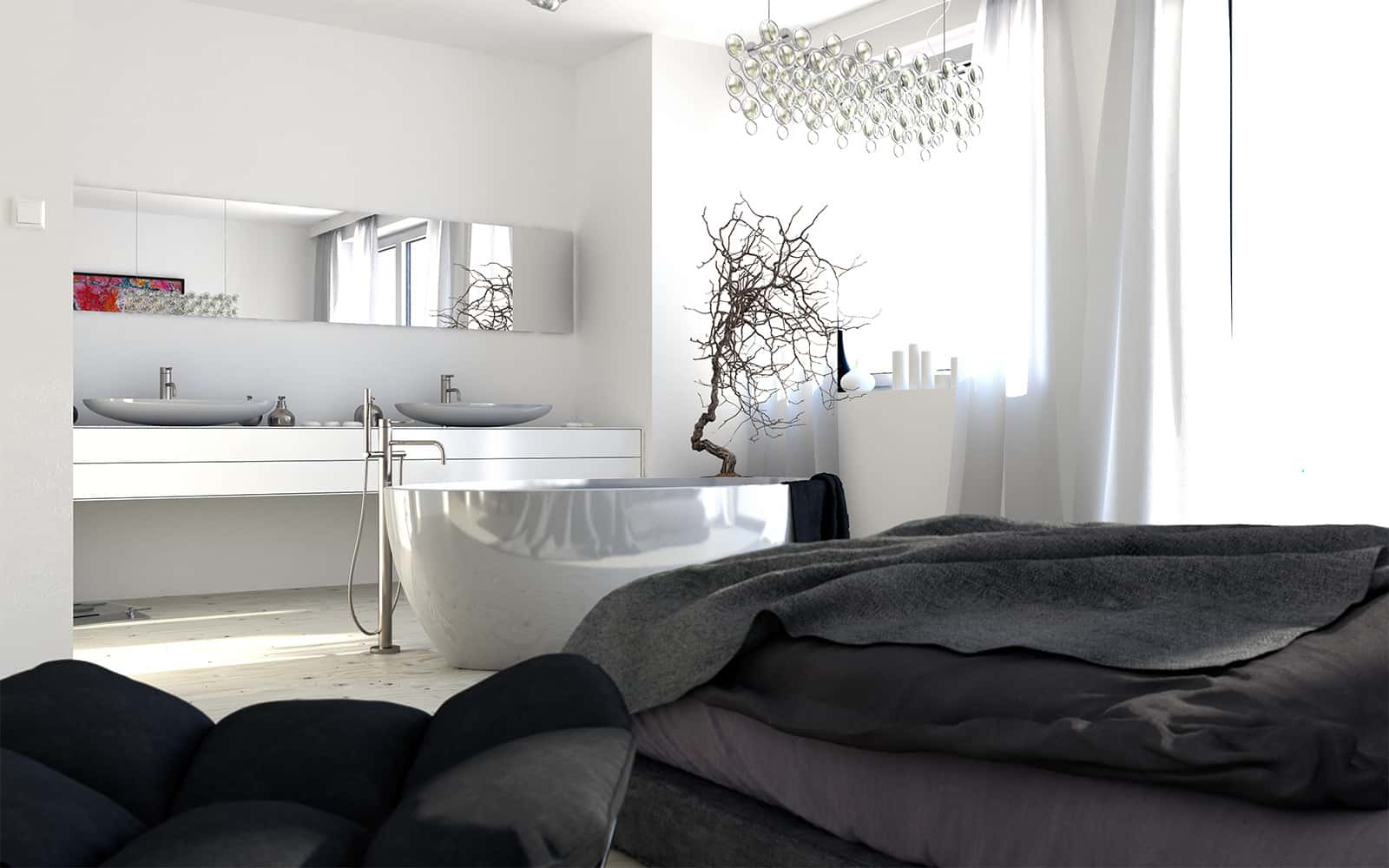 With the walls between bathrooms and bedrooms blurring, many decorative touches are being added to soften the look of the space. This includes adding indoor plants to the bathroom, placing half walls as separators, wood accents in bathroom stands and wall papers for added accents. 
Bathrooms are trending big, and their uniqueness lies in the decor being on par with the rest of the home.