Whether you have a big house or a small apartment, find inspiration and home interior design tips that work for you. Browse through different living room pictures and steal home interior design ideas from professionals to create your own decorating style.
The Green Room
Any home interior design catalogue will tell you that every colour reflects a mood. Green lays the foundation for an energizing space, and the fluffy cushions add an inviting look. We love the geometric wall paper with curvaceous lines, so clean and so beautiful. The bare floor gives the room a no-fuss, minimalistic look. With no distractions and ample sunlight, this is the place where you would like to bring your notepad and indulge in some intellectual exercise.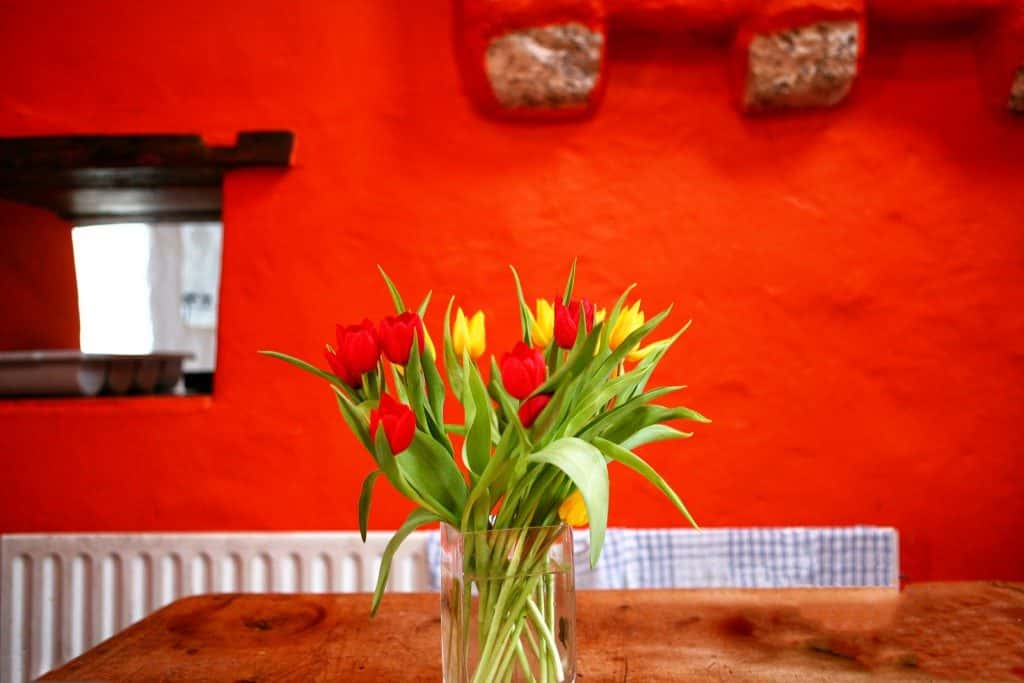 The Light House
Spacious and light-flooded, this living room is any home interior design expert's dream. It uses a three colour palette of white, grey and yellow. The white couch with over-sized cushions creates a comfortable seating arrangement. The chandelier is traditional but because of its colour, it blends well with other grey pieces to create a harmonious look. The room is not carpeted but the area rug adds just the right amount of coziness to the room.
Classy Living
Blue and white is a classic combination found in every home interior design catalogue, and you can't go wrong with it. This room's decor has a grand, stately appeal. Notice how the stripes on the chair are made to match the white chair rail on the wall. The glass vase with red roses adds the much needed punch of colour.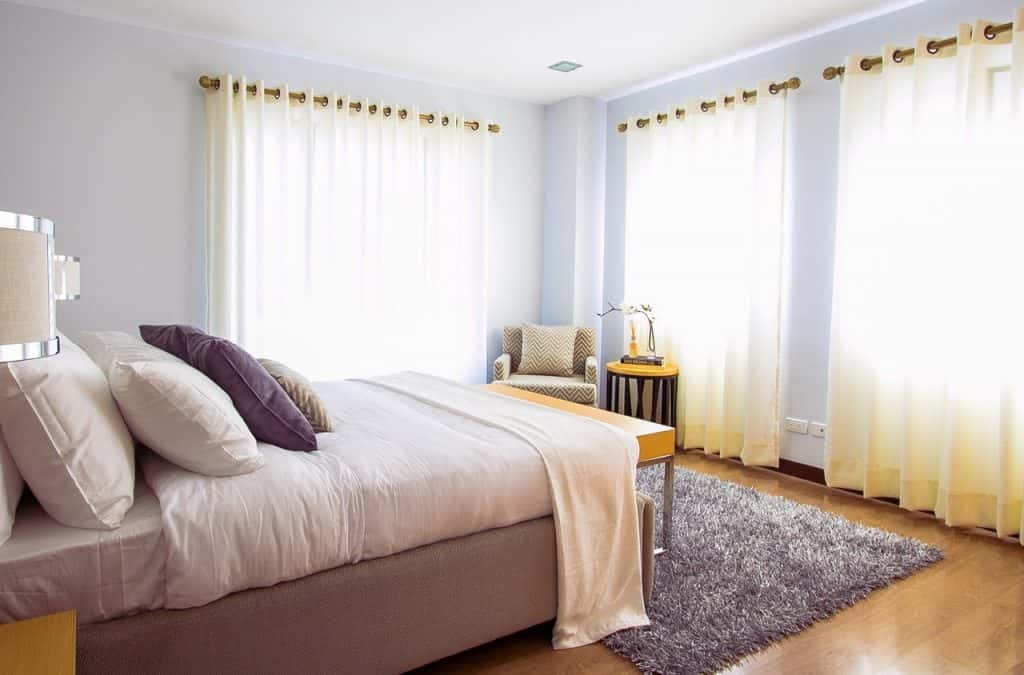 If you want to change the look of your room every now and then, go for neutral walls and furniture and add pops of colour with cushion covers, rugs, wall art and other accent pieces. A great home interior design idea is to choose a combination of red and black, just like the owners of this house did. What's more, you can give a new look to your room every season, just by changing a few pieces.
Multi-purpose Pouffe
Often home interior design tips fail to mention the ottoman. An ottoman is the most versatile piece of furniture out there. Have guests at home? Use it for extra seating. Want to hide some dirty laundry? Shove it inside an ottoman. That apart, you can also use it as a footrest or a coffee table, like the owners of this house have cleverly done.
Living Large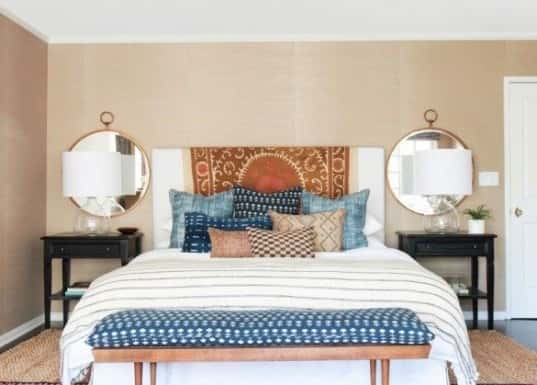 If you have a big space, create different segments in the room and define them with the help of rugs. This will help prevent your furniture from looking scattered and add artistic appeal to your home interior design.­­­ You can also define the room visually by having a separate dining section, a reading nook, a TV couch and an alternate seating area. Blend all the elements together by using the same colour palette. So, go ahead and fill in the details in your house. Extend your personality to empty spaces and corners and add the finishing touches to your décor with these simple home interior design ideas.