Living in a cozy little apartment does have its perks, but managing with limited wardrobe space isn't one of them! In most metropolitan cities, closet space comes at a premium. That's why you have to make the best use of what is available. Here are some tips on how to maximise the storage in your tiny wardrobe.
Design your wardrobe based on your lifestyle
Are you someone who likes to hang your clothes, or do you prefer stacking up piles of neatly folded clothes? Your usage will determine how much of hanging space or shelf space you need in your wardrobe. The heights of hanging spaces should be determined by what you will be using them for. Shirts need less hanging height than kurtas, while saris take up even less.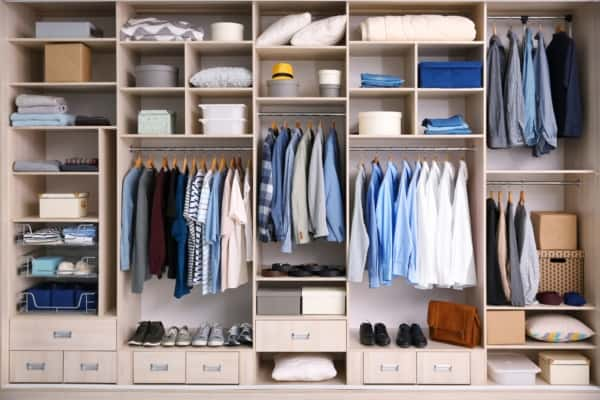 Organize your drawers well
A couple of drawers will also help to house all your small stuff, especially if there are compartments that can organize things the way you want them. Lingerie, handkerchiefs, napkins, socks and so on can be tucked into drawers.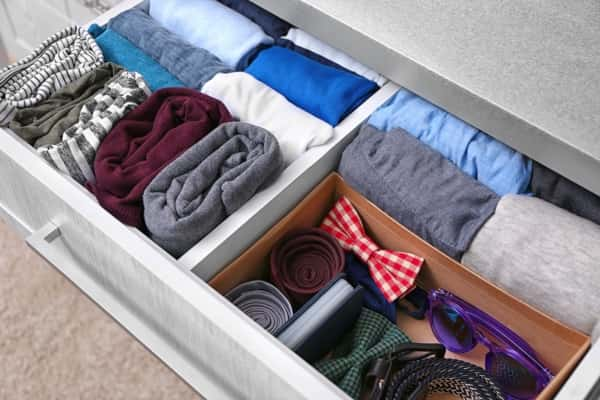 Install pull-out shelves
Pull out shelves work well in small spaces, as they utilise every inch of available space, and are very easy to access.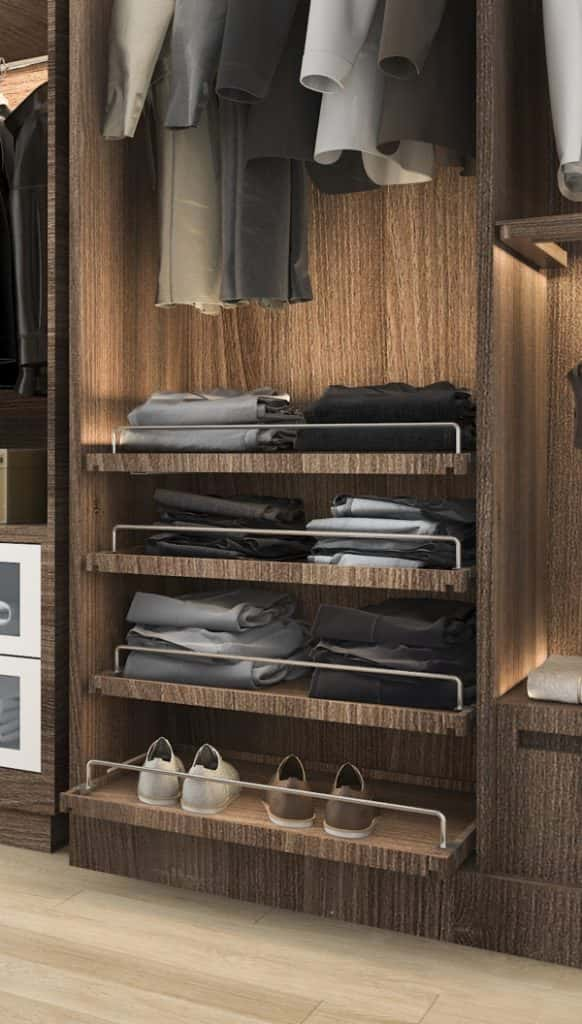 Lofts are a good idea too!
The maximum height you can comfortably access (without standing on your toes!) is around 7' to 8', which is also the recommended height for your wardrobes. The space between the top of your wardrobe and the ceiling can be used to full advantage as well, though. Install lofts till the ceiling height, with lift-up shutters for convenience, and you can tuck away all your larger suitcases, big boxes and anything that you don't need to use often in your loft space. Lofts work well for just about everyone, as there is no one who could not use some extra storage space!
Floor-to-ceiling wardrobes with tall sliding doors are a great idea, where the loft space is hidden behind the shutters.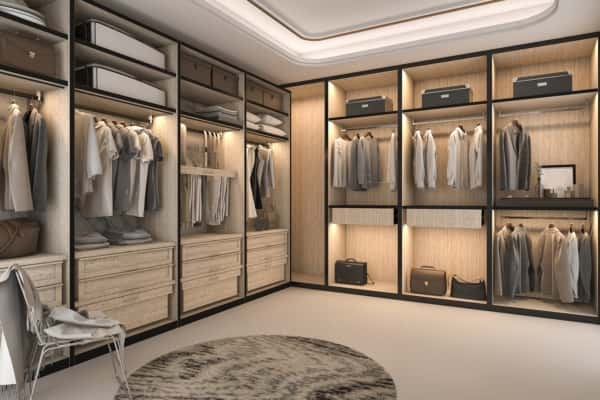 Expert tip: Make sure the finish on the inside of your wardrobes is a light colour, preferably white. Not only do lighter colours open up the space and make it appear visually larger, but you will also be able to see your clothes better against a light background.
Install a trouser rack
Are you someone who needs to have dedicated space for formal clothes, like trousers? Trousers usually take up a lot of hanger space, but not if they are organised this way. This is a great way to keep the creases out as well.
Add a neat slider to store your ties and belts
Finding it hard to store your ties? This tie and belt holder extends out from the side of your wardrobe and keeps your ties beautifully wrinkle-free. You will no longer have to do any last minute ironing in a hurry!
Get a garment lift mechanism installed
If you are finding it hard to reach up to the top of your garment hanging space, a garment lift like this one is the answer. This accessory allows you to make maximum use of the height available in your wardrobe. You can quite comfortably pull down the clothes hanger, and put it up again through a hydraulic mechanism that uses minimal pressure. A word of caution — this accessory works best when it is used within the load capacity limits; meaning that you should not hang more garments than the weight it can handle.
Expert tip: Rule of thumb for organizing wardrobe space: the clothes you use most often should be at eye level, lesser used ones should be placed lower and the ones that you rarely use can up way up high.
Use your shutters as well!
Have you thought of using the inside of your wardrobe shutters as extra storage? Here's a clever idea; drill hooks to the inside of your wardrobe shutters and hang scarves and stoles. You could also get a simple steel rod attached at the bottom and use small hooks to hang your shoes.
Do away with hangers!
Simple S hooks that can be bought at any hardware store work as well as hangers, without the bulk. You can instantly double up your jeans storage space. Note that this is not a good option for delicate materials which can get stretched or, even worse, torn.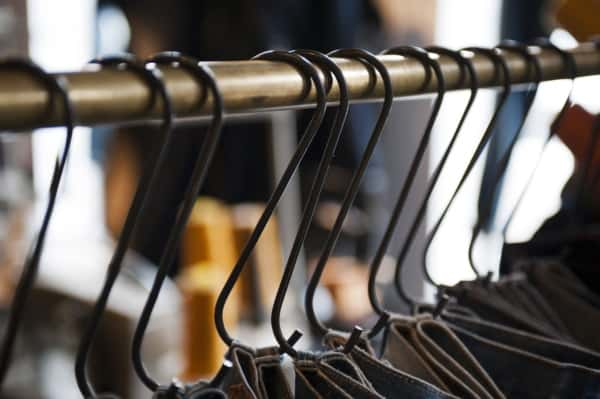 Still short on space?!
While we don't recommend this except in dire cases, you can always put up some pegs on the back wall of your wardrobe. Purses, sling bags or anything else that could be hung, can go here. The reason why we don't really recommend this is that it can cause your neatly ironed and hung clothes to get creased. If that is not a problem, then do go ahead!
To maximise space in your wardrobe, you should make sure that your wardrobe design suits your needs. Keeping your typical usage in mind, make clever use of space-saving accessories that will utilise every inch of the available space.
While all these ideas are great space savers, you should really take the help of design experts like our team from HomeLane who will do all the work for you, and custom-create your storage spaces to your exact specifications! Do set up a FREE consultation, today!