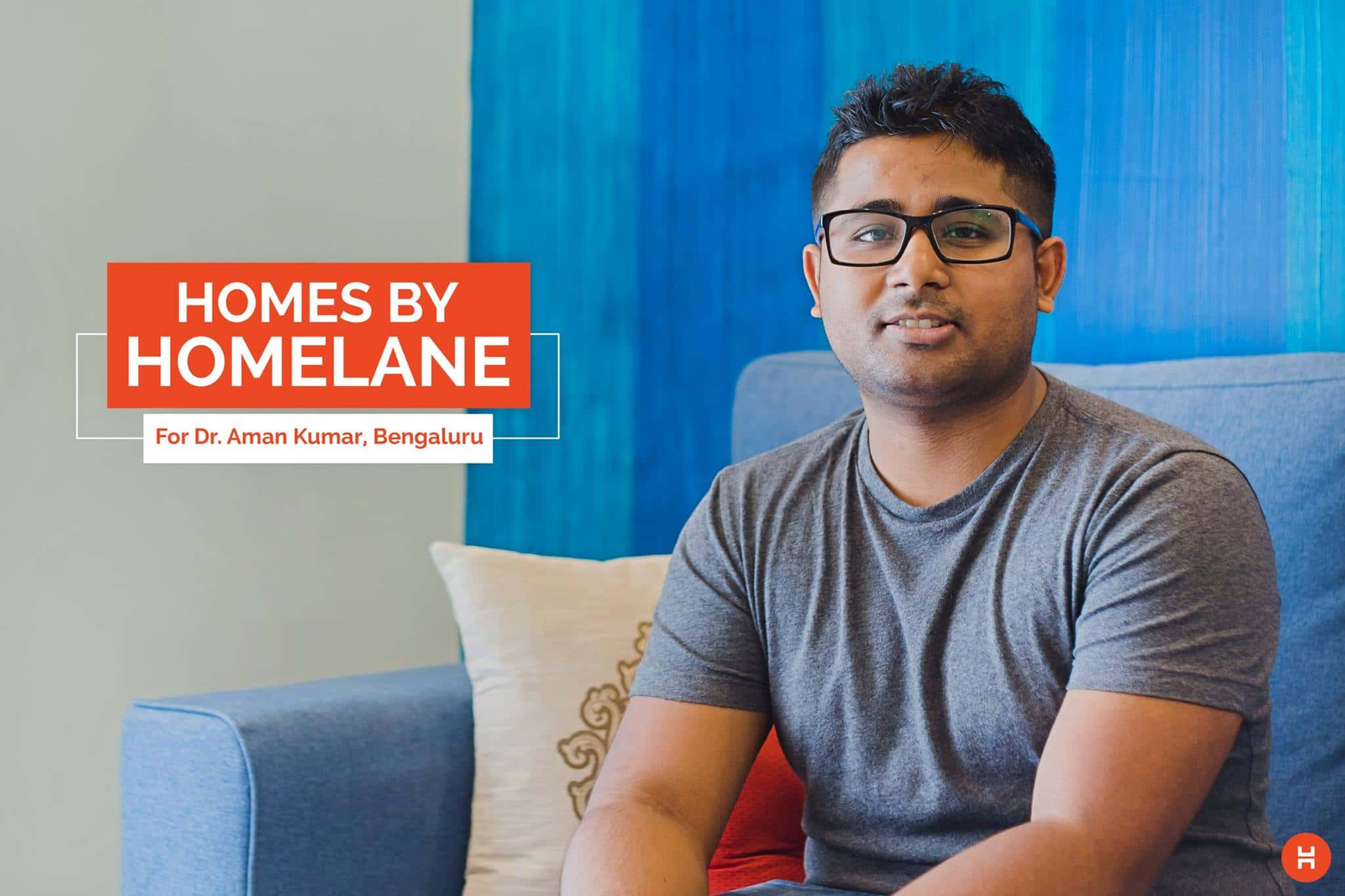 The thought behind
Ever imagined how the house in your dreams would look like upon materialisation? It's good to be imaginative but that, when enabled, is probably a feeling one cannot really resist.
This release, in particular, talks about a fine such project done by one of our artful design experts, Komal Agashe.
The beginning
While Komal was vehemently designing the house of Aman Kumar, who happens to be a doctor and likes things in precision, the saga of experiences, the two parties gathered was a remarkable example of what HomeLane really stands for – A word said is a word kept.
After browsing through all the accomplished home interiors players online, the soon-to-become doctor decided to go with a home interior solutionist who he could rely upon – He chose us, he was looking for perfection!
What intrigued him the most was our 3D design creator, SpaceCraft. While the highly-enabled platform's primary motto is to aid customers with relevant designs for their home, the key takeaway is the convenience. Aman said he could not have asked for more.
The completion
Every little detail, confusing colour-pallets and space constraints did not seem like a problem at all as Komal took the most intelligent strides to solve them. The house was completed into a beautiful home afterwards.
The outcome
As though the fact that Aman could choose and pick designs for his home, from the comfort of his living room was just the beginning! He was further floored by HomeLane's promise-keeping behaviour amongst other offerings. His home was set up within the 45 days' time-frame.
True accomplishment! What we delivered was what we promised.
Glimpses