Dark, dull and brown – we're so used to wardrobes like this, that we cannot think of anything else. Imagine then if vibrant wardrobes were crafted in vivid greens, electric blues and bright neons?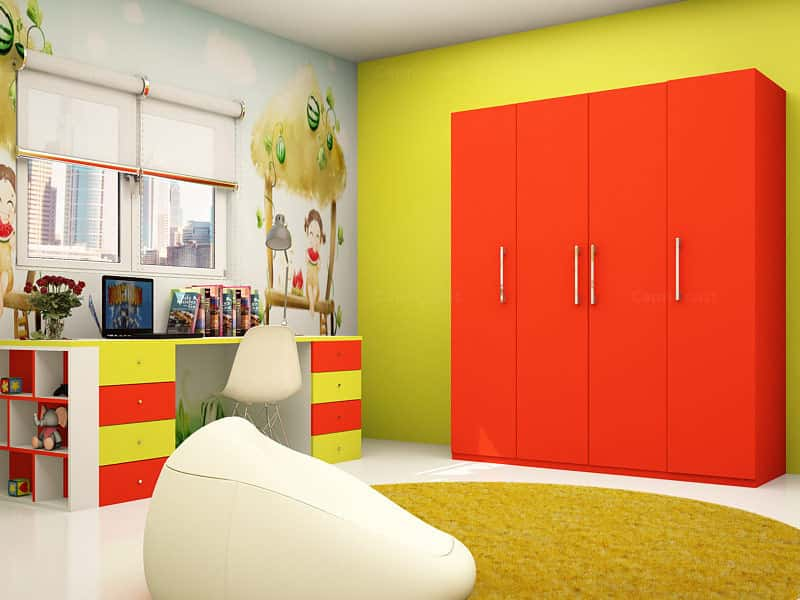 The Severney Straight Wardrobe is crafted in a bright orange-red color, that adds just the right amount of pop to the space. When paired with furniture in bright colors against a neutral bedroom shade, it makes the space stand out.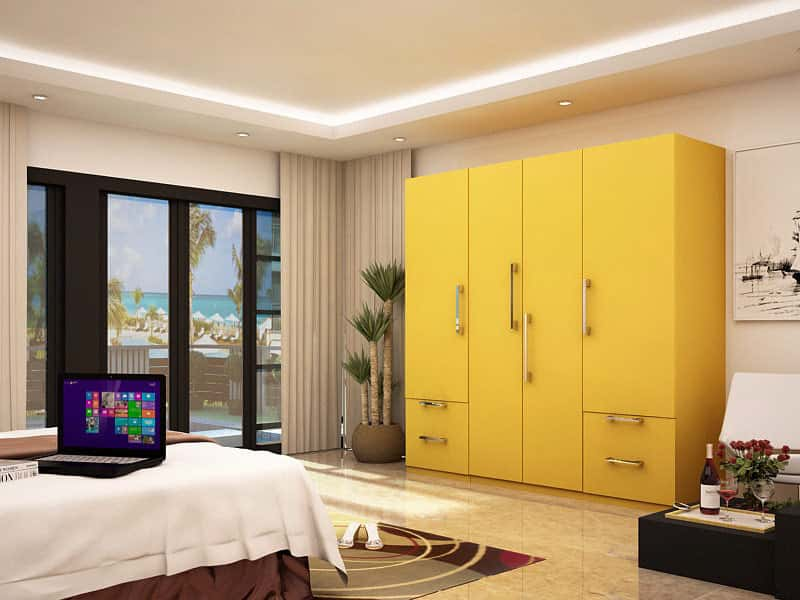 Designed in a lovely yellow, the Corsica Straight Wardrobe is mellow, with just the right amount of brightness. Pair it with striking contrast furniture or set it against a white wall, and it becomes the cynosure of all eyes.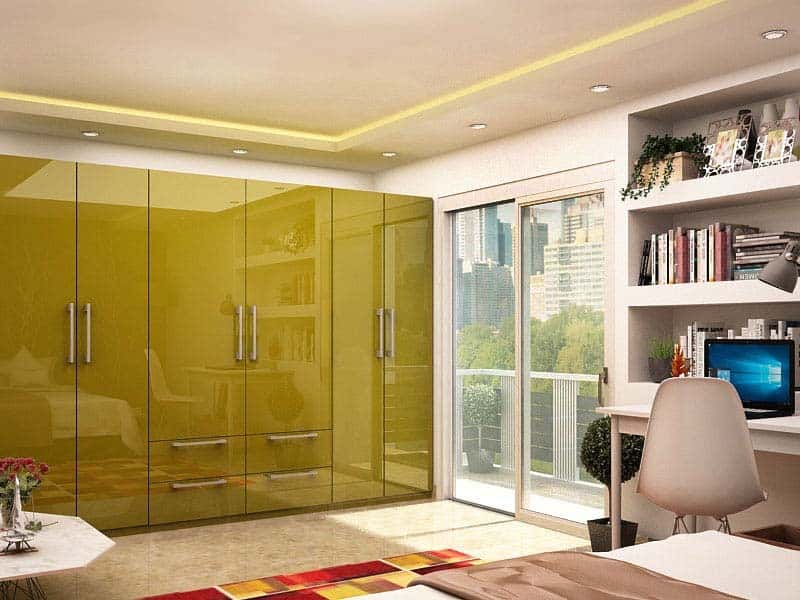 Made in a high gloss, mustard finish, the Devon Straight Wardrobe is as simple as it is spacious. It can be tailored to suit any room, provides ample storage and does not make the room feel cluttered.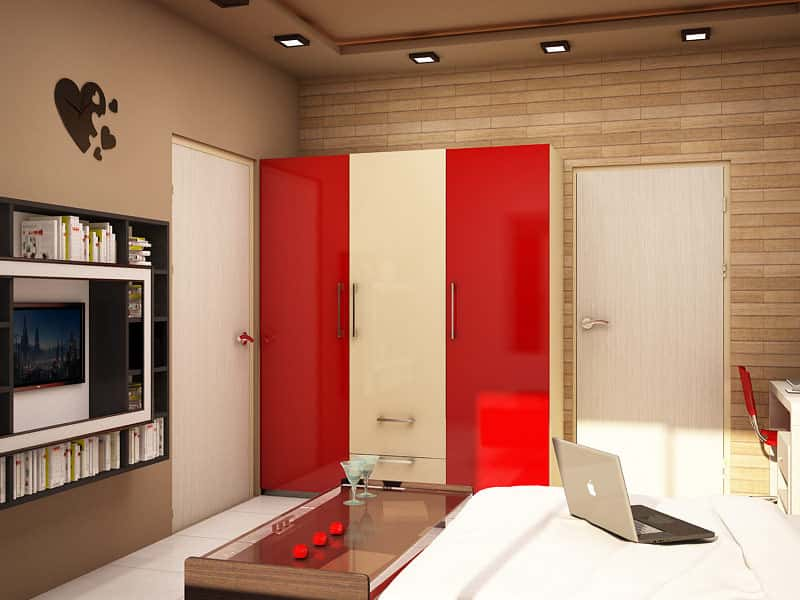 The Calydon Straight Wardrobe is a dual toned, red and white storage space that despite its unusual combination fits into any kind of space. It livens up the space and creates an interesting focal point.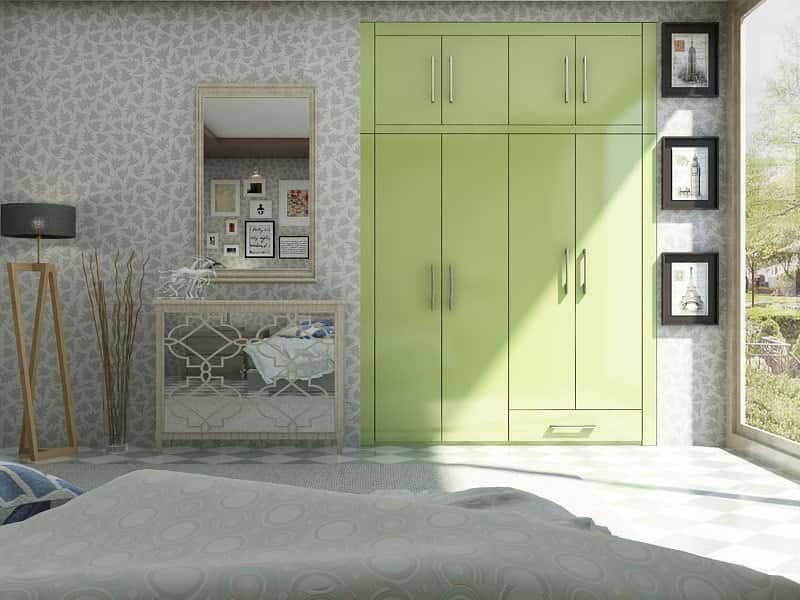 Pista green in color, simple in silhouette and rustic in design, the Bravis Straight Wardrobe stands discreetly and unobtrusively. It's beautiful color cannot be missed and goes well with any kind of room color.