Granite Countertops are easily one of the most sought after countertop materials by homeowners. The reasons for this range from them being versatile to suit any kitchen scheme, to their ability to hide stains, splashes and general rough use.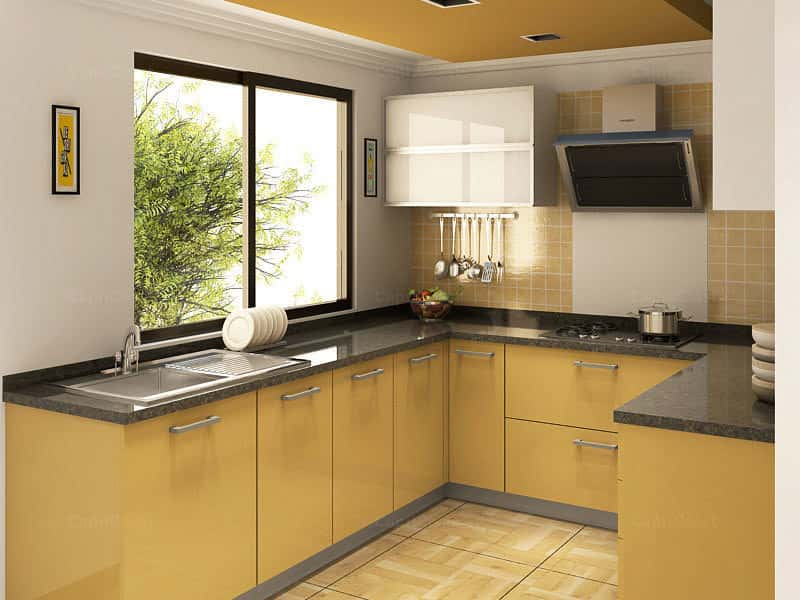 Black is the most common color chosen, but there are a host of other colors and textures that can be used to spruce up the kitchen design and play around with the color tones. The natural mottling of this stone and durability, also add to its versatility and use. Despite its many great features, granite has its drawbacks. It is good to know the pros and cons of this versatile stone before making your choice;
PROS
Natural granite has a richness to it, and a timeless appeal. It ensures that a good kitchen looks great, and makes for a stunning visual centrepiece. There are more than 20 shades of granite available, which can be used appealingly to blend with the design and cabinets of your kitchen.

Granite is hard and has great resistance to wear and tear. It does not scratch very easily. It's ability to take heat, makes it a great option for kitchens with cooking ranges. Placing a hot vessel on it will not crack the stone nor damage it, unless for a prolonged period.

The stone does not stain easily. When properly sealed, it is resistant to the absorption of liquids.

Granite is one stone that does not depreciate in value, is low on maintenance and can be cleaned with just warm water and a mild detergent.
CONS
Granite is long lasting and extremely durable. The very properties that make it unique also ensures that you are left with a stone that you can't do much with, even if you get bored of it or eventually decide to change the kitchen color scheme and decor.

Granite is expensive when compared to other countertop materials.

Just like other natural stones, granite is porous and has to be sealed regularly (once a year) to maintain optimal usage. Staining and seepage are a natural by-product of continuous use, which happens when the originally applied sealant wears off.

Any pre-existing stains when sealed can leave a permanent stain

Granite can crack when hit by a large, sharp object such as a knife or meat cleaver

Sometimes, additional structural support is required to hold the stone up during installation

Once glued and installed, granite is difficult to remove. Removal can result in damage to the underlying cabinet structure.
PRICING:
A 20mm thick single nosing granite piece starts from Rs. 400 per square feet including installation. This price can increase for more refined varieties of granite.
To know more about the different types of kitchen countertop materials, read more on our blog.