Industrial home decor is modern, raw and versatile. Although it looks simple, it conveys understated elegance and can be personalised to suit individual design sensibilities.
Whether in a cosy studio apartment, a small flat or traditional home, it is easy to recreate an industrial look that is a reflection of the homeowner. Industrial is all about keeping furniture and accessories in a raw, unfinished state. Bare, straight-lined furniture, metal and exposed wall fixtures, raw wooden furniture and simple mono-tone furnishings are what underline this kind of decor.
Before setting out to design your home with industrial decor, here are a few tips to bear in mind.
SHOWCASING THE ORIGINAL MATERIAL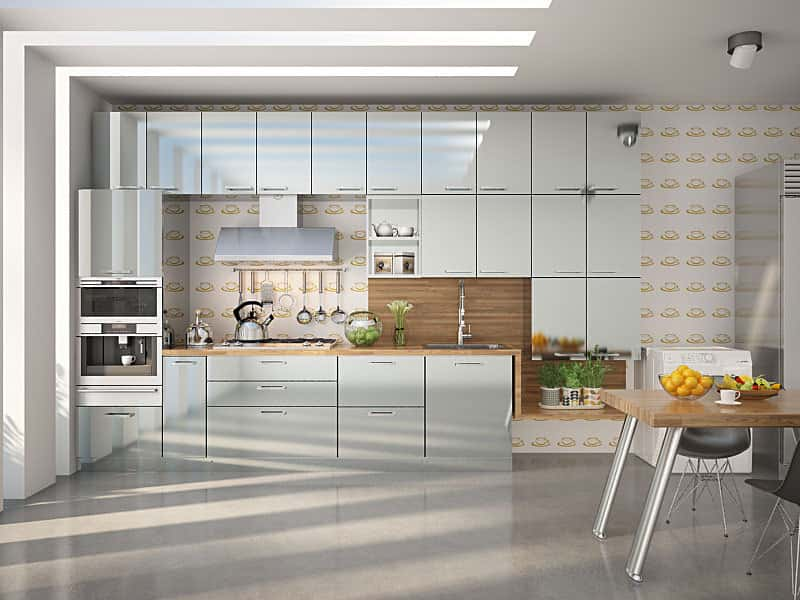 The important aspect of defining an industrial look is the material and its color. Metals and furniture in industrial decor, including stainless steel kitchen furniture reflect their raw grain, set against a palette of greys, blacks and neutral tones. Grey palettes in walls help the color of furniture and furnishings stand out. The trick to bringing balance to this kind of decor is contrasting cold colours with bright ones either in furniture or furnishings. Grey walls help wood stained furniture stand out. Orange chairs or pink rugs add a pop of color to this otherwise monotone decor look.
CELEBRATING METAL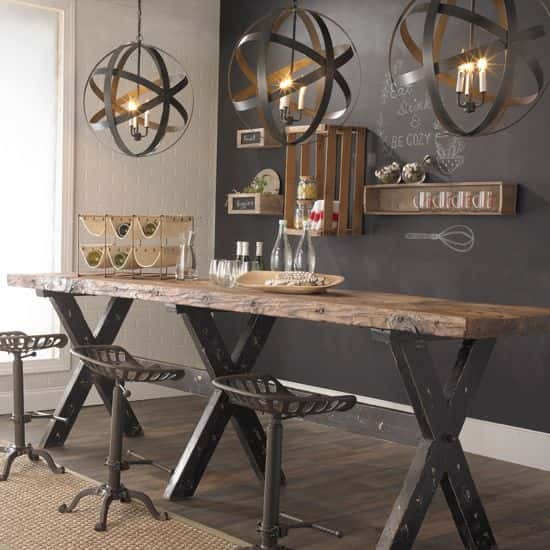 Industrial decor is all about celebrating metals – whether steel, copper, aluminium or bronze. Since this decor is raw, its essence makes it mandatory to showcase functional elements in their most natural states. Pipes, fixtures, vents, taps are all exposed and celebrated instead of being hidden. If your home doesn't have these exposed, do them yourself. Place light fixtures and wires for all to see, use old industrial lamps as centrepieces, fashion buckets into basins and bucket pails into planters, there's so many ways to celebrate this metal and decor.
EXPOSING BRICK INTERIORS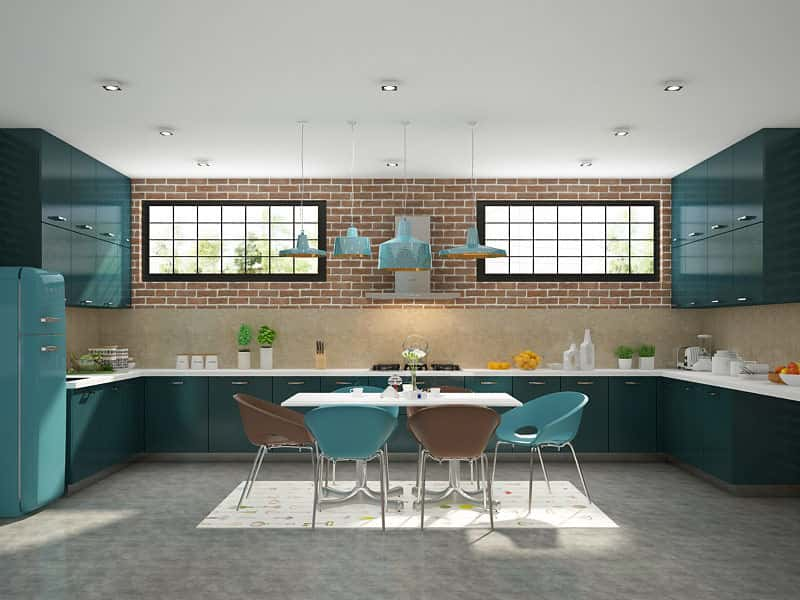 Since industrial decor is all about being unapologetic, exposed brick walls infuse identity and a factory-like look into the space. Leave walls unpainted, distress paint walls and decor, place metal furniture and manage with bare minimum accessories. Brick interiors look good, are low on maintenance and very easy to pull off.
KEEPING STORAGE OLD FASHIONED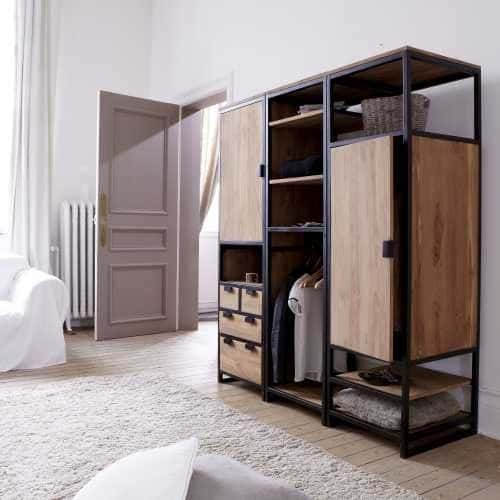 Storage is an important part of homes. In industrial decor, instead of going all out for a coloured wardrobe or cupboard, metal almirahs or wardrobes that mimic metal in bedrooms, metal racks in kitchens, file cabinets and lockers in the hall work towards enhancing the overall look. Storage therefore remains no more just about putting things together but adding to the look and feel of the home.
ADDING GRILLS AND STRUCTURES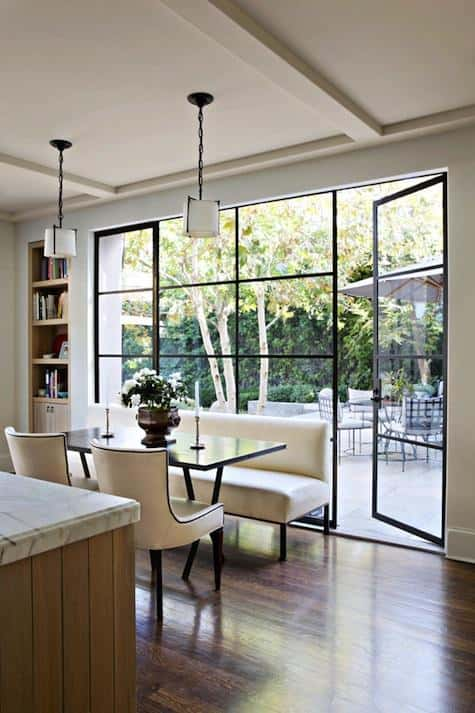 Ensuring an industrial look features in the home decor depends to a large extent on the shape and structure of windows and doors. Grilled windows painted in black are reminiscent of factories and warehouses of old. Keeping the look simple, minimal and non-fussy adds much texture to the look and feel of the home.
Industrial decor for homes is wonderful to experiment with. Besides adding a different spin to the decor, it also showcases designs of the previous century, keeps the space chic and minimal and places emphasis on the aesthetics rather than quality and price of the material used.