Gone are the days when brick and tiles were the only materials used in a home. Besides being very common, the homeowner could only do so much to transform the look of his space and he was often unable to add his own personalization to it. Here are 9 classy decor materials that can transform the look of your home.
In the last decade several new materials and designs have been introduced, which has helped the home become a more personal expression of its owner. Adding one element or several of them, gives the home a look that brick and mortar just cannot achieve.
Many of these materials have existed for decades, but their experimentation has resulted in them achieving a new form to fit in with newer concepts. Production techniques are advanced so much, that ordinary materials are transformed to achieve sophisticated looks. 
1. FAUX LEATHER
Faux leather was hitherto used only in bags and clothing, but off-late has found manifold uses around the home. It is warm, multi-hued and has a classy finish, instantly elevating the look of a space. Since it is rubber, its also easy to maintain and blends in perfectly with bathroom cabinets and kitchen units.
2. STAINLESS STEEL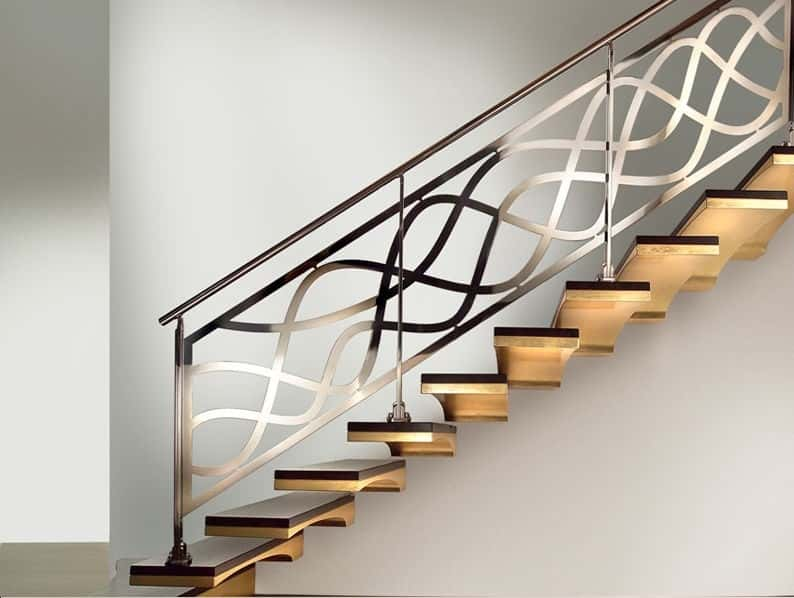 Previously used in utensils, stainless steel is one material that has undergone such a sea change in so very little time. Entire kitchens are now made with this material for a clean, industrial look. Unlike a sheet metal, they are now linked together like chain mail or even made into woven screens to build elaborate staircases, faux walls and wall embellishments.
3. GLASS LAMINATES
Colorful, versatile baubles sandwiched between sheets of glass construe glass laminates. These thick sheets look very classy especially when placed in areas of the home that receive natural light. Colored glass adds more beauty, while a large mirror backing acts as an opaque, reflective insert for doors. Frosted, tiled and other varieties add more textural nuances.
4. EUROPEAN LAMINATES
Laminates have come quite far in terms of their look and design compared to that of their predecessors. They are no longer rigid, boring or smooth. New European laminates mimic textured wood, are available in a variety of colors and even metallic finishes. High pressure laminate fronts also have a longer shelf life compared to that of their ordinary counterparts.
5. BONE MOSAIC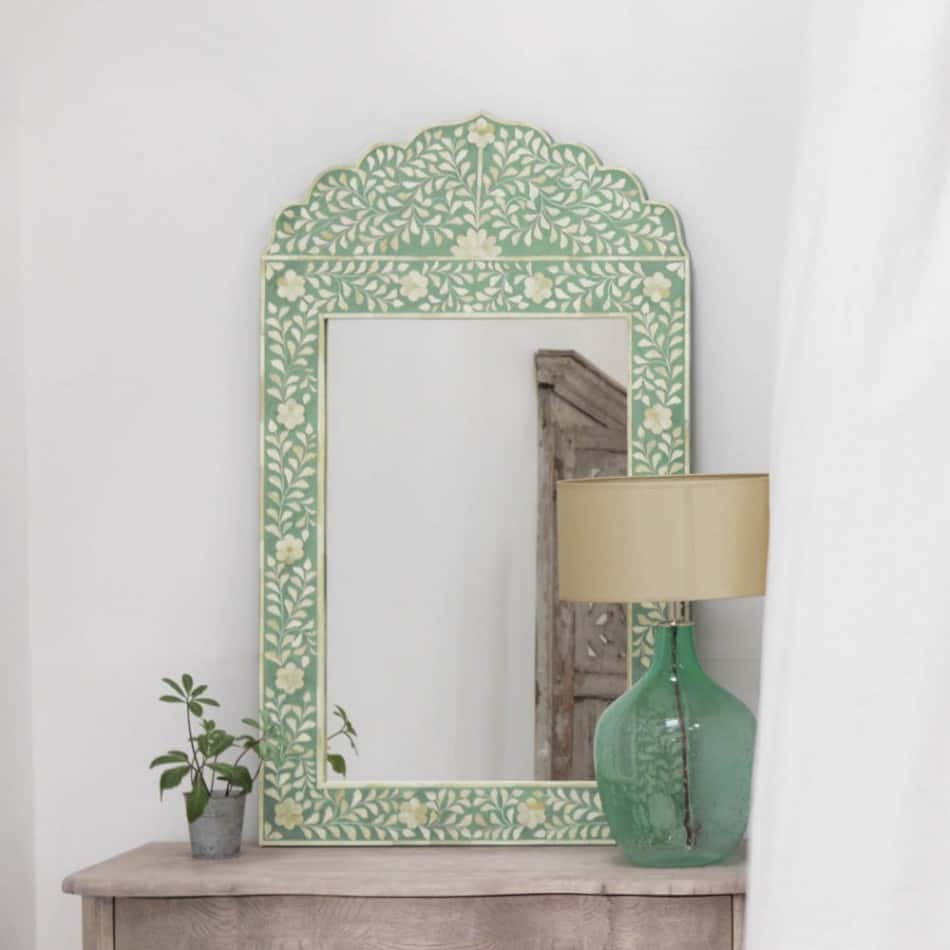 Bone mosaic is often used in jewelry, but nowadays can be used as laminates on furniture, knobs and other fixtures. The subtle variety of hues, understated sheen and handmade hewn look makes it a wonderful element in modern homes. Finding this material might be difficult, but a number of online sellers retail it or it can even be custom made.
6. WOVEN VINYL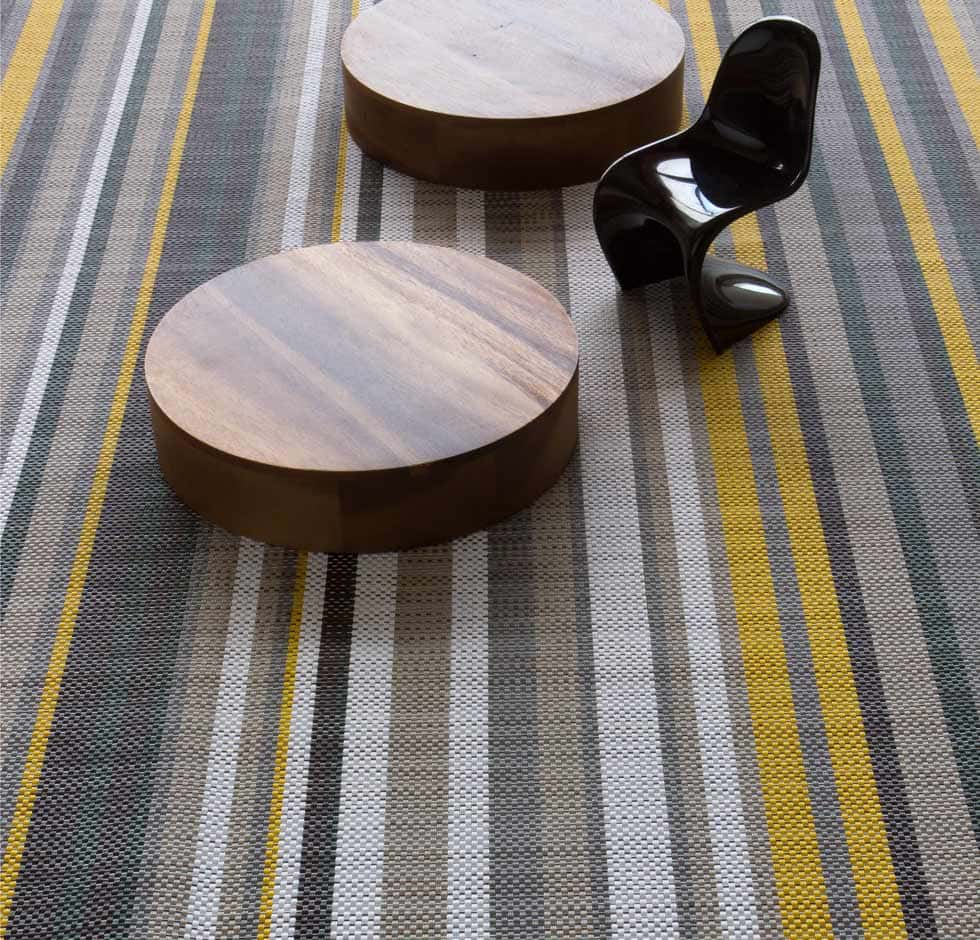 Vinyl strips woven together make for a great low cost, low maintenance product as kitchen placemats and upholstery. This material is also easy to clean and has a longer shelf life and can be used in wall carpeting, floor carpet and to cover tiles.
7. GYPSUM BOARD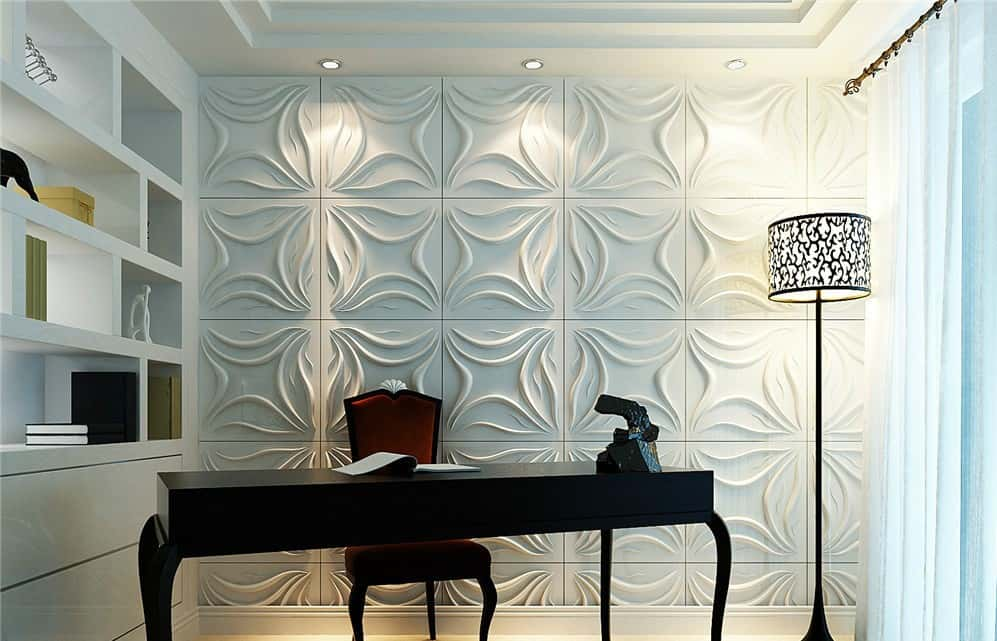 3-D fiberglass reinforced gypsum boards are available as tiled panels which can be fixed onto a substrate to create a continuous effect, perfect for false ceilings and walls. They are also very durable and can transform the look of a home.
8. WOVEN RESIN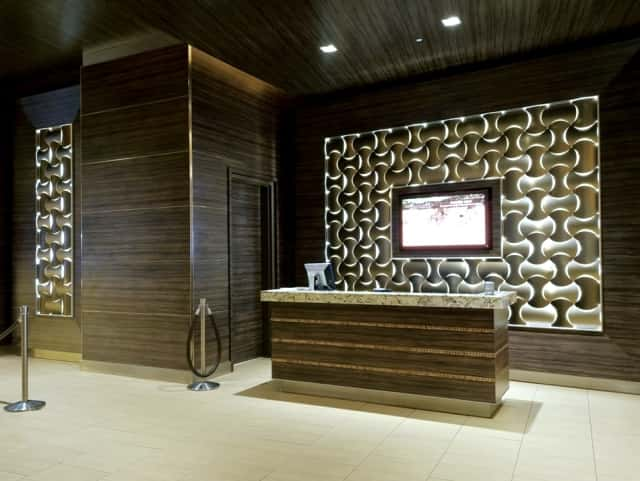 Woven resins have a 3-D effect, are available in various color options and were previously used in commercial spaces like restaurants, hotels and malls. Nowadays, they are being increasingly used indoors for living room wall decor and wall designs.
9. LAMINATED RESIN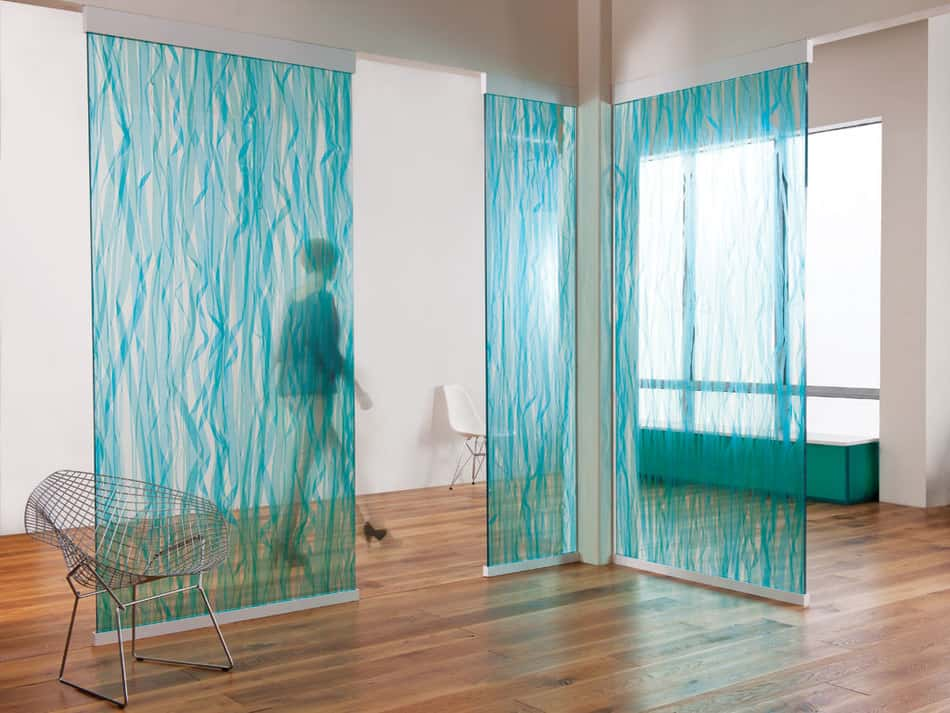 Lamp shades and cabinet door inserts are often made with laminated resin, but no one has ever thought of their application on a larger scale. This material is a fantastic option as cabin separators, dining and kitchen pseudo-walls and also large French windows.