Small is considered cluttered and oppressive most times, but who says it can't be beautiful! The lack of expansiveness and ensuing compact space in small kitchen design, are a challenge to designers and homeowners alike, yet there are endless possibilities to be creative and experiment while designing them.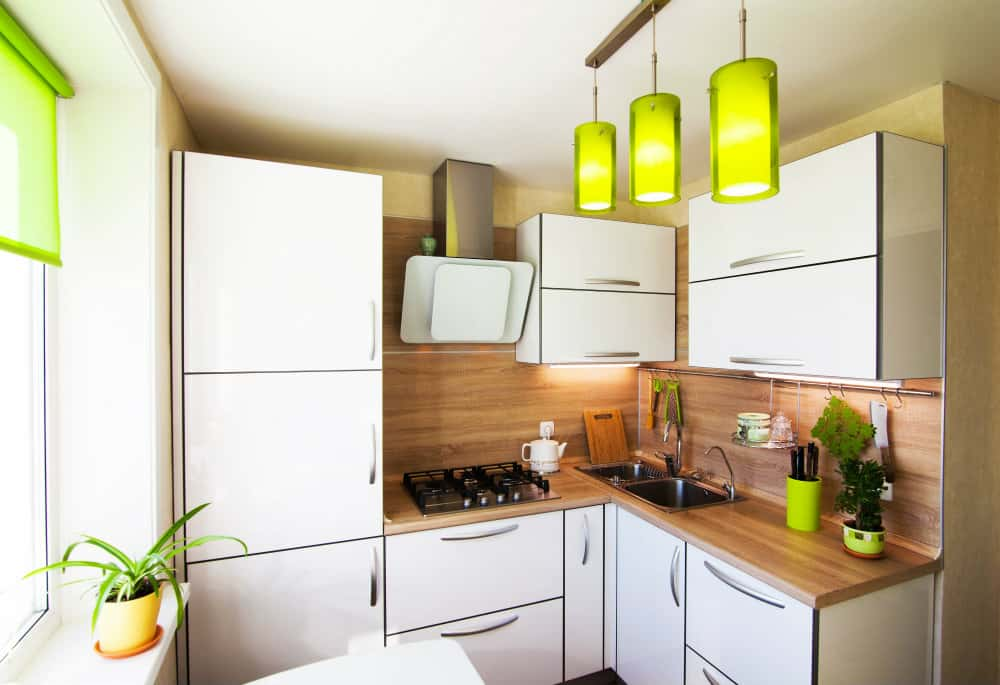 When it comes to kitchens, small is the norm in many Indian homes, be it a small galley kitchen in an apartment or an elongated corridor space adjoining the dining area in your independent home. Every kitchen design is different and unique, but what elevates it from a regular cooking space, to something that is beautiful and functional, is the way it is optimally used.
So how do you make your small kitchen work for you? Here are a few tips that we have used in designing our kitchens, and which you can incorporate too.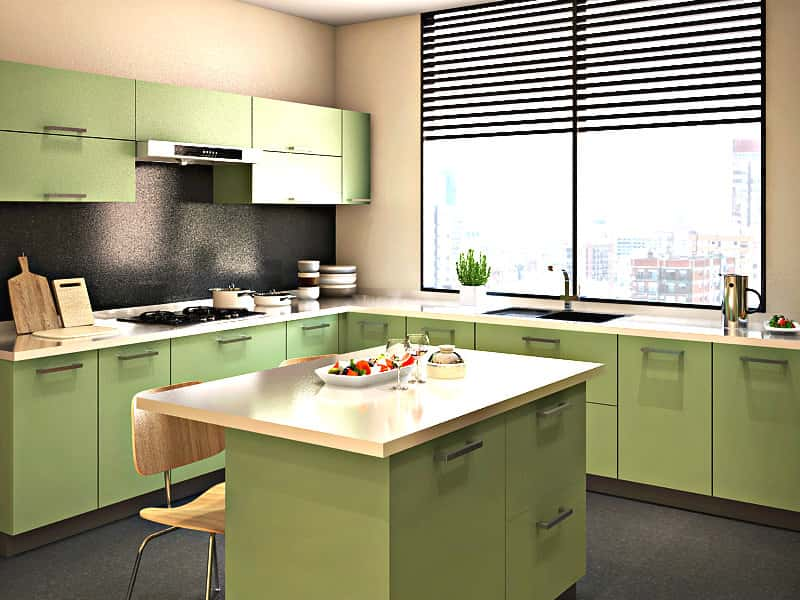 These are becoming quite the norm in Indian homes. Incorporating an island into your kitchen layout, will give you an additional space to either work on or use for entertaining guests. Islands open up a kitchen, give them a sense of space, provide additional storage and can also create an informal separation between the kitchen and other areas of the house.
2. PLAY AROUND WITH CABINETS
Cabinets need not be spaced out all the time. They can be grouped to one side of the kitchen space, pushed closer to the walls, or better still, designed as pull-out cabinets that slide in and out on casters to be used when required.
3. LIGHTEN THE KITCHEN COLOR 
A snow white, creamy or pastel palette in the kitchen, picks up natural light, making the space bright and airy. These soft colors are easy on the eye, brighten up the kitchen and blend in with any cabinetry and appliance, also giving the kitchen a sense of openness.
4. SEAMLESS USE OF FURNITURE 
Chairs, tables and other furniture should be compact and designed in a neutral color to be pushed under the counter after use. A foldable table extension can double up as an additional work space to accommodate more people.
5. OPEN SHELVES

Shelves without a door add a rustic charm to the kitchen, while giving the illusion of space. They are also easy to manage, remove the problem of additional lighting and make utensils accessible.
6. GLASS AND MIRRORS 
The use of glass and/or mirrors in any aspect of the kitchen space, whether cabinets or the kitchen back panel, opens up the kitchen area. Clear glass doors reduce the constrictive feeling of cabinets, while mirrored/glass back panels make the room look bigger while enhancing the aesthetic appeal.
7. NOOKS AND CORNERS 
Big kitchens can afford to have their corners stand unoccupied, but in small kitchens, an optimal use of corners ensures additional storage space. Placing shelves in such corners and using different kinds of corner carousels, will make such cabinets your go-to, handy areas in the entire house.
8. BLACK CABINETS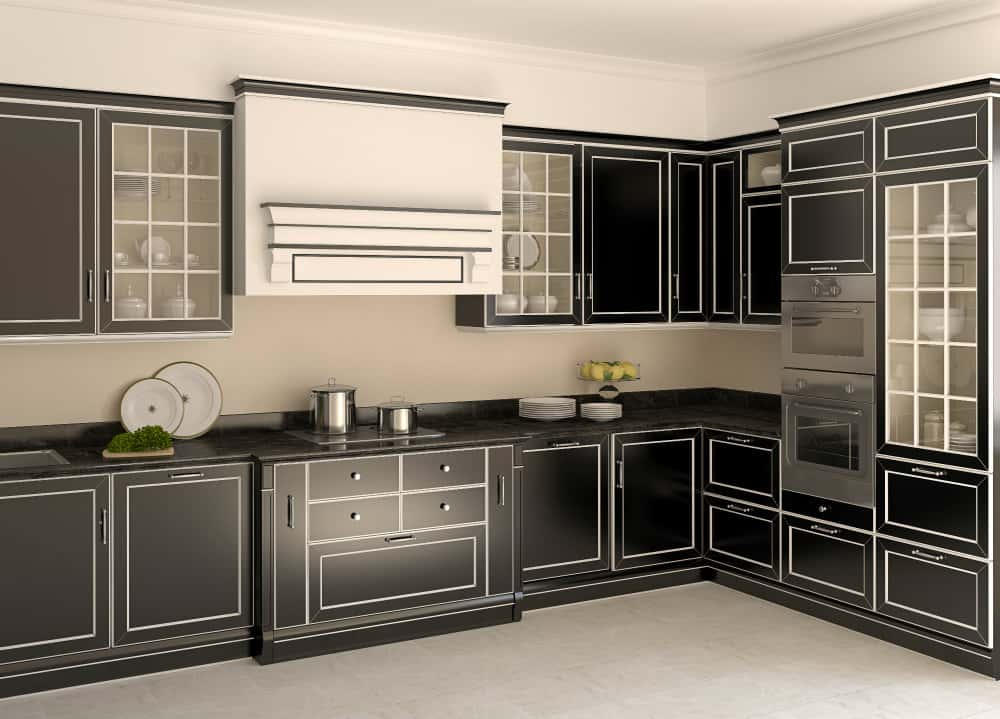 Black cabinets are stylish, but what is more important, is the sense of illusion of space they create, by being practically invisible. Black is a perfect foil for all varieties of kitchen color palettes, whether bold or sombre. These are just a few of the tips that will guide you towards the optimal usage of the kitchen space in your home. We have used these design tips in our small kitchens quite extensively. As you start designing yours, there will be many more ideas that will find. We'd love to hear you share them with us!