"Mirror is my best friend because when I cry it never laughs"- Charlie Chaplin.
A mirror can definitely become your best friend if kept in the right position and place. Have you ever noticed how many types of mirrors are available in the market? From the time of kings and queens, mirrors have been an integral part of the home interiors.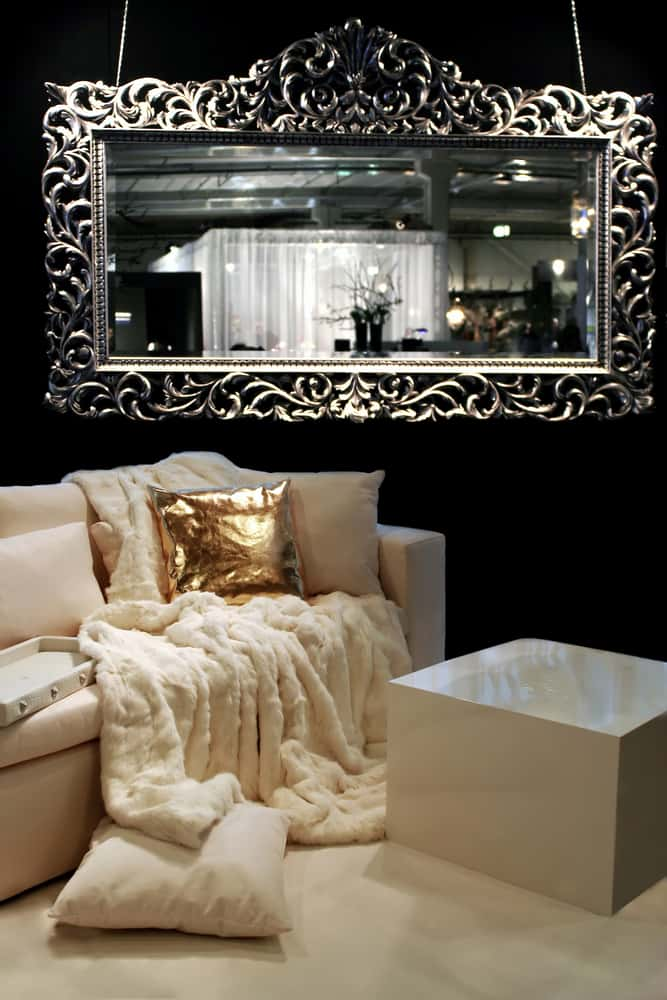 From bedrooms, staircases and halls in royal palaces to today's rooms and corridors in apartments, mirrors have always added a touch of magic to our home interiors. These have also been associated with good luck and health. You should also know where to place the mirror as it affects your life according to Vastu and Feng Shui. But both differ in opinion in respect to mirrors.
Different types of materials are used to make different types of mirrors. In the early days, mostly silver was used to manufacture mirrors but today glass is the most widely used material. The mirror thickness generally varies from 3 mm to 6 mm. Let us find out about the different types of mirrors which you can buy for your house.
Wall Mirrors
Wall mirrors are generally large in size and come in a variety. It can be hung or wall mounted according to the weight and size of the mirror. You can buy wall mirrors with frames or without frames. While buying frameless mirrors, please do not forget to check the quality of mirror clips or brackets along with it. It is important to know about these as these brackets hold the mirror against the wall.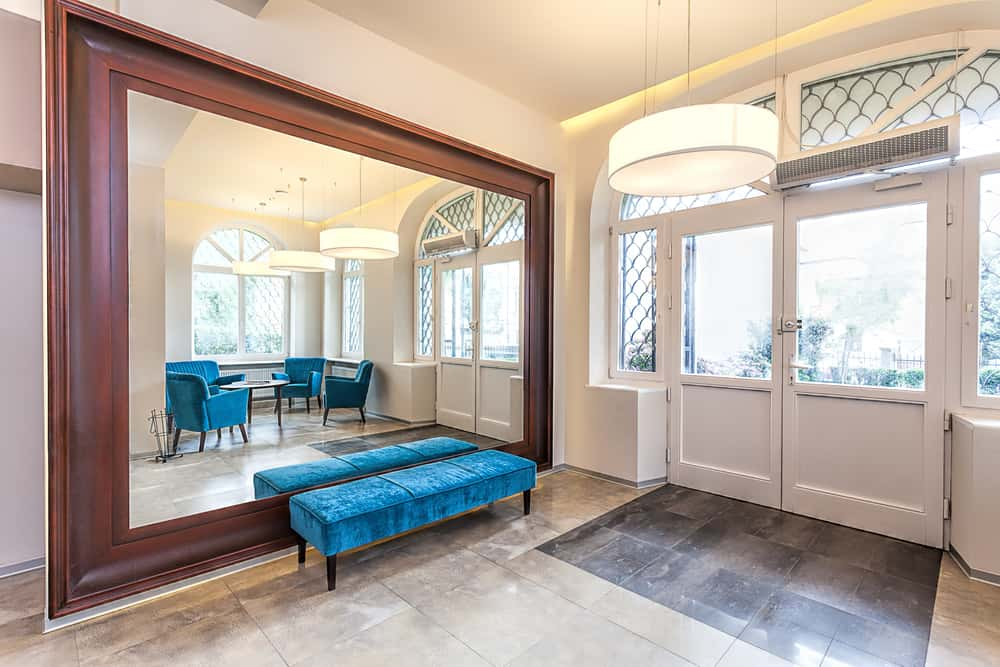 Thus you can give a new look to your hallway or a large wall by putting a large wall mirror on it. It is illusive in nature and gives a spacious look to your room.
Antique Mirrors
The story of antique mirrors started in Italy in the 17th Century and it is still in trend. There are different types of antique mirrors available in the Indian market. The influence of the Renaissance art and culture can be seen in the intricate designs of the artistry of the antique mirrors.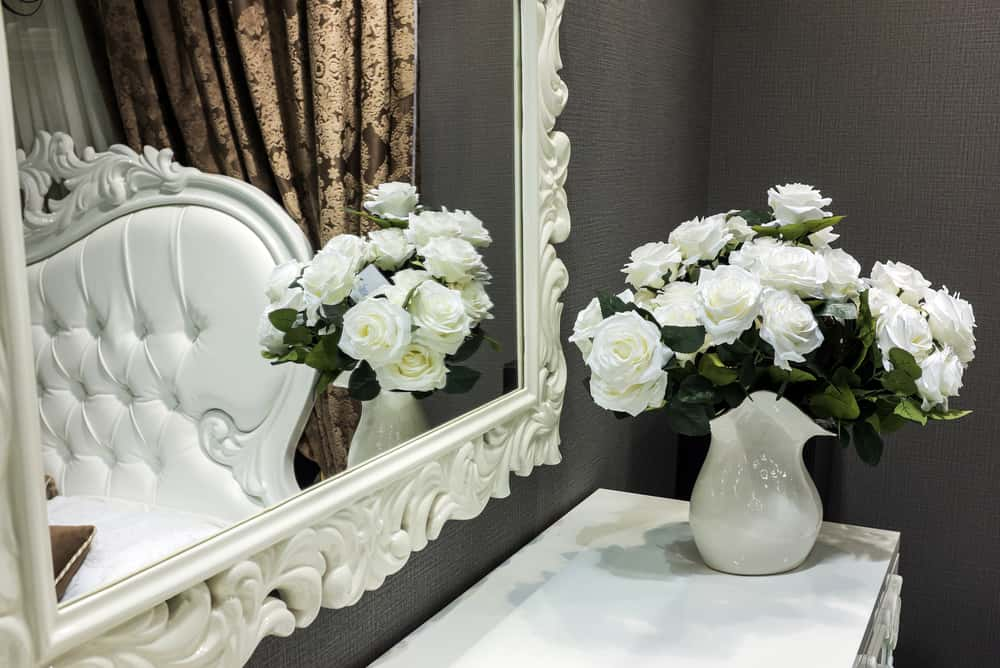 A baroque mirror is a type of antique mirror which is generally heavy and has carvings. It has a rich look and gives a royal feel to your room. Another type of antique mirror is Rococo which also has heavy carvings but is mostly floral in design.
Floor Mirrors
Place a large mirror with a wooden frame on the floors of your gallery against the walls or just simply place it on the floor in your room.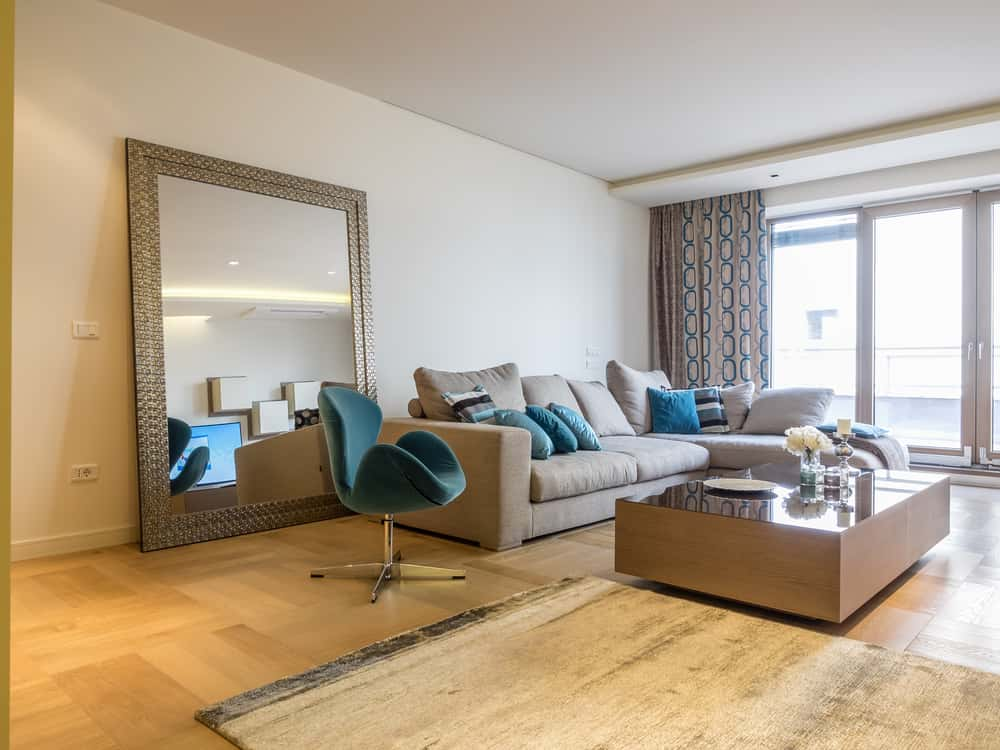 Floor leaner mirrors add a touch of brightness to your room and make your room look larger. The wooden frame of the mirror gives a rustic look and adds a different charm to the whole space.
Dressing Mirrors
Dressing mirrors are the most commonly-used mirror in every household. It is a basic necessity and is a must in every bedroom or dressing room. Generally, a mirror is attached to the dressing table and a few drawers for storage. However, today the trend is to mount a long dressing mirror on the wall.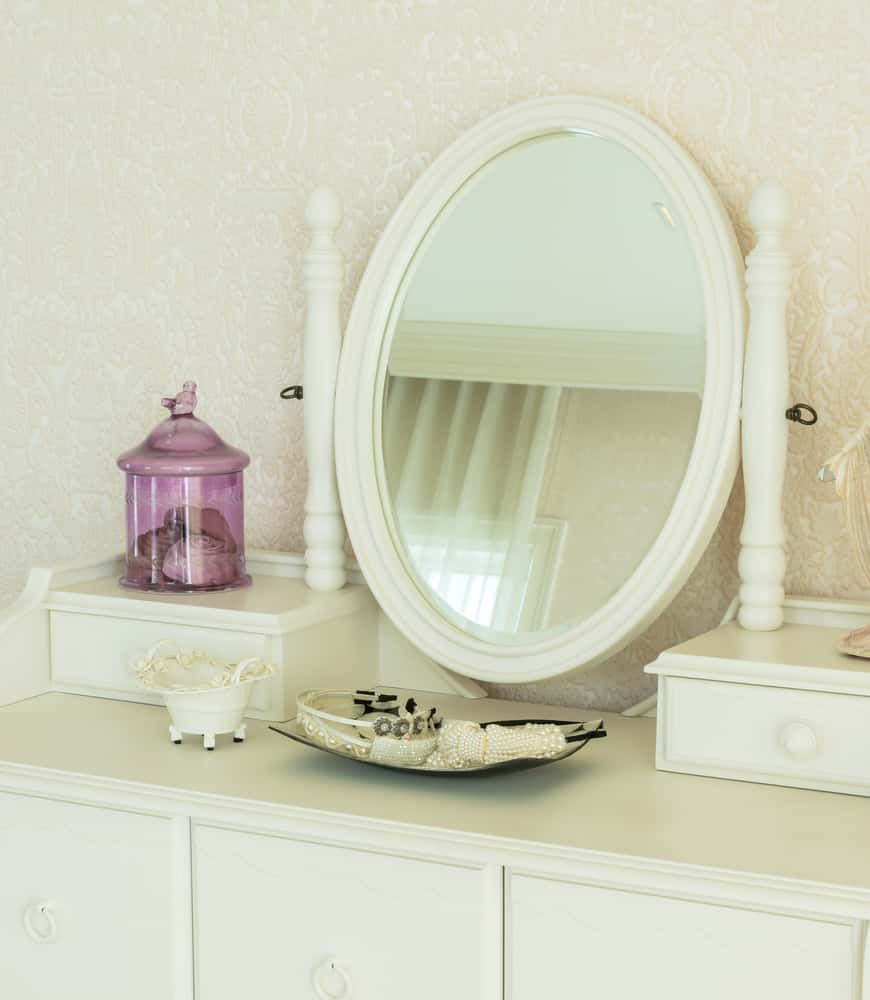 Modern day home interiors are all about keeping it minimal. Cheval floor mirrors are also used as dressing mirrors. You can also get dressing mirrors with inbuilt storage space.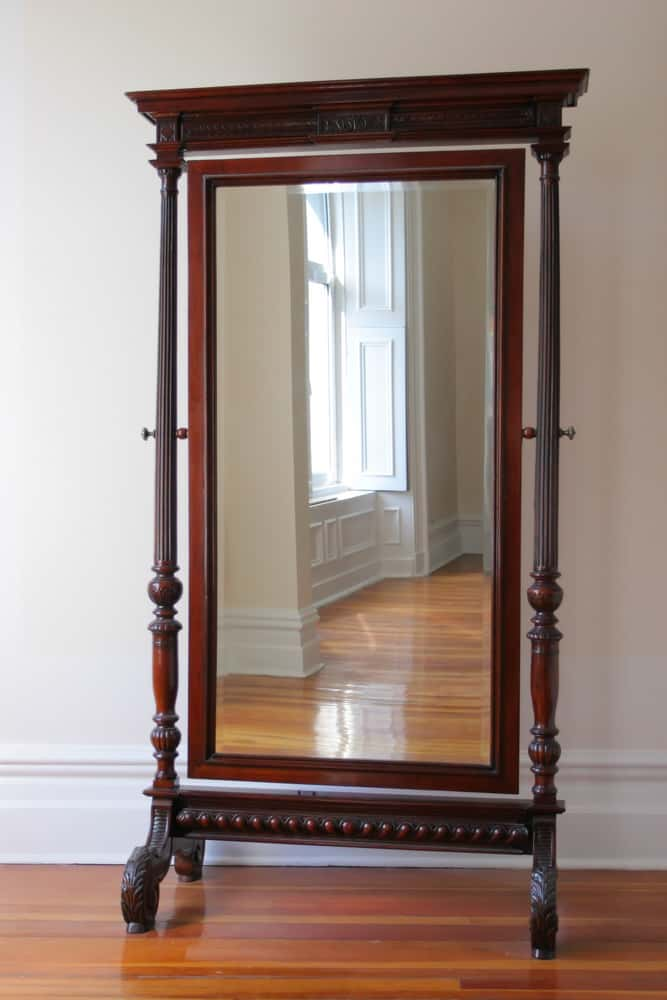 Swivel or Swing Arm Mirrors
Swing arm mirrors are generally put in small spaces or bathrooms. It is two-sided and has an extension. It is also known as extension mirror because of its extended arm. 
Wrought Iron Mirrors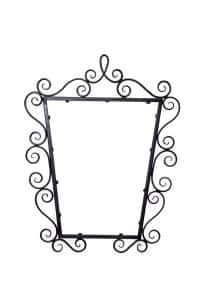 If you want to go for some budget-friendly options, you can definitely pick up a mirror with a wrought iron frame. It is easy to maintain and light in weight. 
Therefore, a mirror is not just a mere piece of decoration. It enhances and beautifies your home interiors and creates space illusion. You just have to decide the exact spot where you want to place it, get the correct measurement and rest leave it to the mirror.
These various types of mirrors can fit well into any house. Try buying one for your house and let the magic begin!