Cotton is the king of the textile industry. There is a huge variety of cotton available in the market today. Indians prefer cotton clothes rather than any other material. Mahatma Gandhi led a movement for hand-spun cotton in India and we still use khadi or handspun cotton in our houses.
Cotton has become the first choice of all the other fabrics. So this Gandhi Jayanti let us give our home furnishing a touch of cotton too. Here are few cotton home furnishing ideas for you. Cotton is the most widely used fabric not only in India but in the whole world.
The history of cotton in India takes us back to the Harappa civilization. The mention of the word cotton is found in many Hindu scriptures and travelogues. Mahatma Gandhi made the handloom cotton as one of the main occupations of the rural Indians.
Today both handspun cotton and industrial cotton are ruling the textile segment in India. Cotton furnishing industry is growing day by day. 
Rugs
A rug adds warmth and comfort to the room and is the easiest way to add some textural element to a room. A cotton rug is light and easy to handle in comparison to a carpet. In Indian households, where a family get-together is a common social activity, cotton rugs work the best. A cotton rug is easy to use and wash.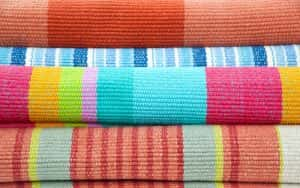 Table Linen
You can buy different types of table linens like the tablecloth, the table runners and the napkins in cotton fabric. Handspun cotton napkins are of great use and is a good alternative to the boring old satin napkins.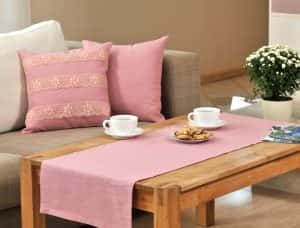 Blankets
Blankets are required in every household, especially in cold places. Handspun cotton blankets are very warm and cozy. A thick cotton blanket is a must have for every family. Cotton blankets are easily washable hence helps to maintain hygiene in the house.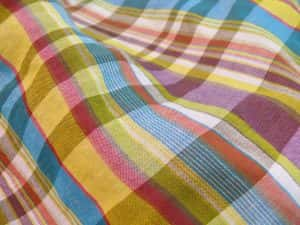 Curtains
Drapery has become an integral part of home interior decorations. Curtains accentuate the décor of the room. From hanging to eyelet curtains, cotton is the most preferred material in Indian houses. While choosing a curtain, color and fabric are the two most essential elements which one should always check.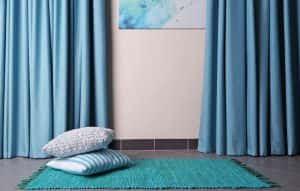 Bedsheets
Cotton bedsheets are everyone's favorite and are available in various colors, patterns, and designs. Bedsheets can change the look of your bedroom completely. If you have a small bedroom, opt for lighter shades. People with king-size beds must try vibrant colors in contrast to the wall colors of the bedroom.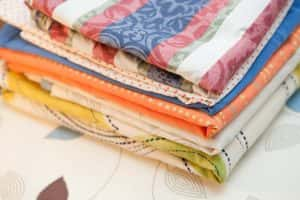 Cushion Covers
If you want to play around with colors, putting some colorful cushions on your sofa and your bed will change the outlook of your room. Cushions can be of any size or shape. Colorful cotton cushion covers can break the monotony of your mono-colored furniture. Gradually, cotton cushion covers are becoming a favorite in the cotton home furnishing world.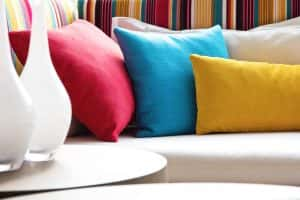 Floor Mats
Handspun cotton floor mats are useful to keep dirt away from your rooms. Cotton floor mats can be placed at the entrance of the room, inside the room or in the bathroom. In addition to this, you can also use these floor mats in your dressing area.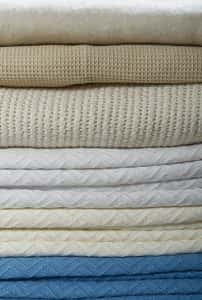 Go khadi this Gandhi Jayanti. Therefore, try out these cotton home furnishing ideas for your home and keep it light.