What does ergonomics have to do with bathroom design, you might think? Ergonomics, is the study of people's efficiency in their homes and work spaces. While we plan the functionality of every other space in the home, below are 5 cool tips that will help you ergonomically design your bathroom space.
Form and function come together to create great ergonomic design. It is a key factor in decor and design of homes, to make the most use of the space while ensuring needs of the body over prolonged use are met with. If renovating your bathroom or re-designing it, here are a few things to keep in mind.
1. POSITION OF BATHROOM FITTINGS
Taps and shower fittings are often placed in pre-defined spaces in most traditional bathrooms. This often can go against ergonomic design. Have you turned the shower tap to have water fall over you from the overhead shower head especially if you're standing beneath it? This design flaw often happens because shower taps are often placed directly below shower heads. Placing them on perpendicular walls works out better in using them and their design.
2. HEIGHT OF ACCESSORIES
Wash basins, mirrors and sink cabinets are often chosen based on their length and depth, but never height. There isn't one standard height for such accessories, but their placement will depend upon average height of people in the home. The problem with accessories is that raising mirror and cabinets automatically affects position of the sink. Ensuring accessories are of correct height makes it easier for elders and children.
3. SPACE BETWEEN TAP AND SINK
Space between tap and the sink is very important, because if there isn't enough you will have to bear with a hard knock on your forehead everytime you bend down to wash your face. Avoid complimenting a long tap with small sink or short tap with a large basin. There should be atleast a head's length between the tap sprout and the sink's rim. This also avoids splashbacks.
4. REPLACE CUPBOARDS WITH DRAWERS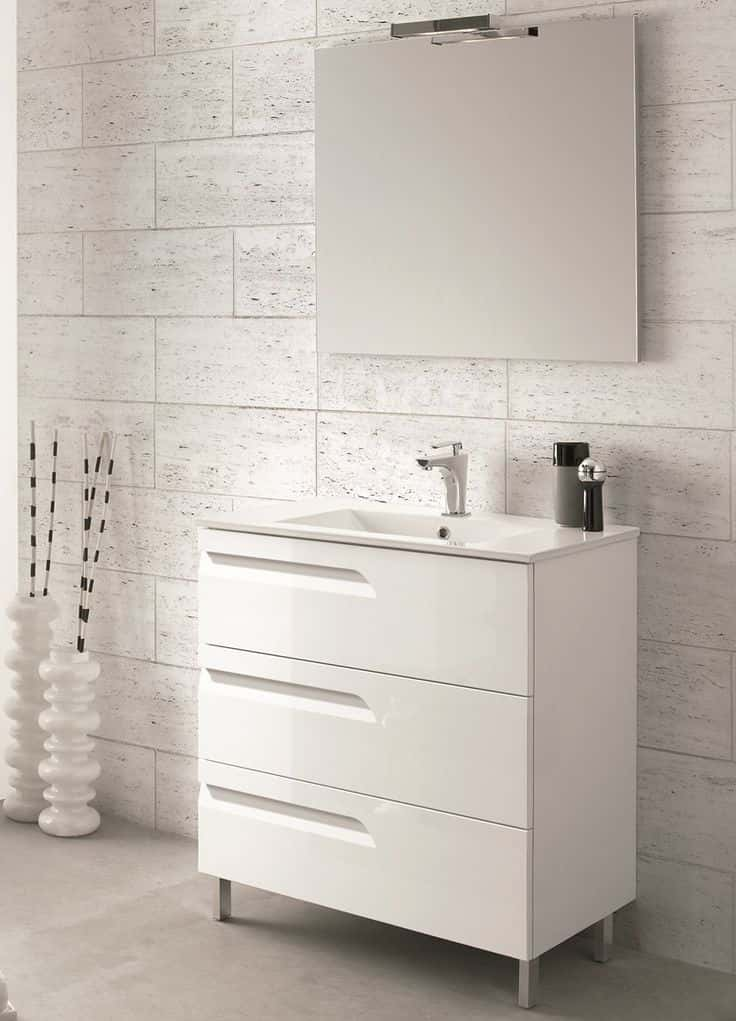 Just as in kitchens, drawers provide more storage space, are functional and easy to use than cupboards. Groping in dark drawers, bending down, rummaging for something you can't find is very time consuming, and very difficult for the elderly. Drawers take care of all these and are very convenient.
5. POSITION RACKS & TRAYS 
Bathrooms are hotspots for accidents because of their slippery surfaces. Towel racks and soap trays are most often the culprit for this. To avoid such accidents and ensure that the bathroom stays as dry as possible, position these closer to the shower area. Smaller hand towels and other accessories can be positioned on the other side.
6. MAKE CLEANING CONVENIENT
Ergonomics isn't only about the design, but maintenance and cleaning as well. Positioning accessories and materials on the wall so that cleaning becomes easy is very essential. It prevents water spillage, damp spots and mold that bathrooms commonly face.
7. INCLUDE SEATING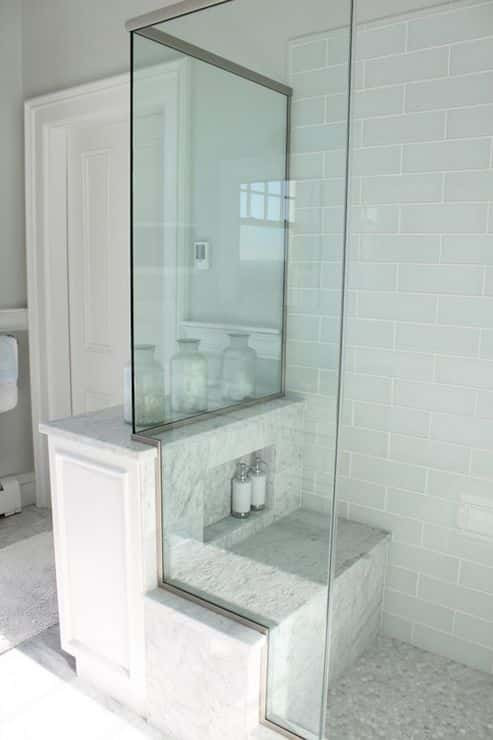 Bathrooms are never made for sitting, but this is an important thing to consider. Seats actually are much needed, especially when you want to soak tired feet, rest a while, display plants or candles. Whether a simple stool or an elaborate  platform, seating makes a significant difference.
Bathroom ergonomics are very essential. The more you take care of the little things, the more will this space become your own special haven after a tiring day at work.