Rough, textured and uneven, stone has its own natural, raw attributes that lends a beautiful aesthetic to interior spaces. Using stone in your kitchen design can be contemporary and traditional at the same time. It can also be rustic as well as sophisticated, a blend of familiar and creative. Using natural stone can be rather difficult because of the way that homes are built today. However, here are 10 wonderful ways to incorporate stone facades in your kitchen.
EXPOSED STONE WALLS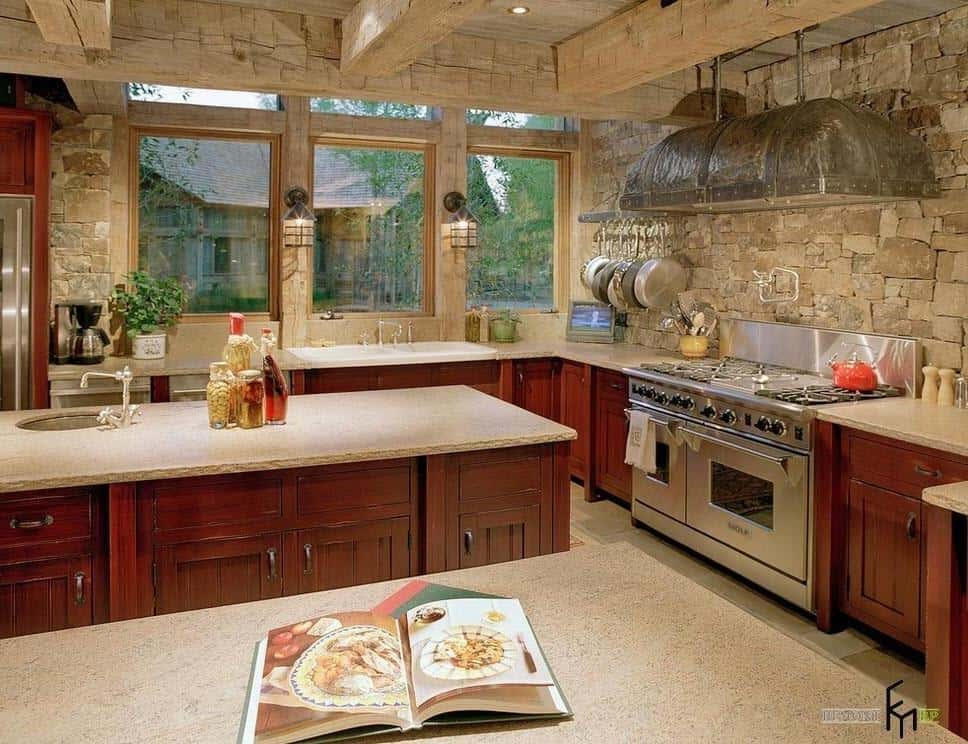 A look that was a norm in years gone by, contemporary exposed brick/stone walls are at once classy, rustic and appealing. Stone gives the kitchen a cosy, homely feel. It keeps the space cool and it is durable and low on maintenance. This is especially a blessing in a room that is frequently stained by oil, food and other debris.
STONE COUNTERTOPS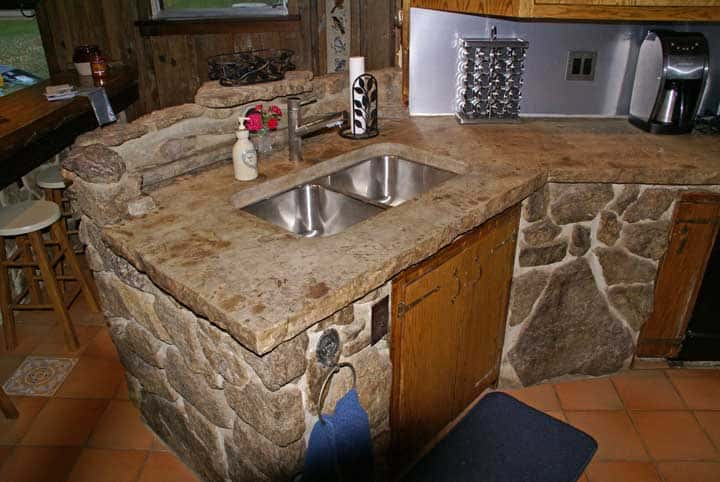 We've used granite, marble, concrete, and even corian countertop, but stone is also a great contender for modern and contemporary homes. Although each material has their own pros and uniqueness, stone has a charisma of its own. The uneven, textured surface provides easy grip, can be cleaned easily, doesn't show stains and lasts for a very long time. Stone countertops have a very unique look.
STONE BACKSPLASH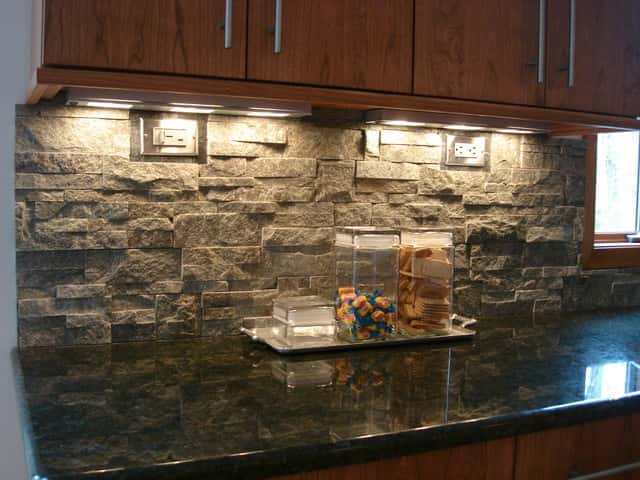 Whether half or full backsplashes, stone makes for a very intriguing material. It goes with any color, any type of modular kitchen, and looks especially beautiful with stainless steel countertops. It can be cleaned easily, doesn't leave a stain and doesn't look aged as well. Stone can either be placed along a complete wall or only behind the cooking area.
STONE FLOORS

Stone floors aren't very new. They were used in homes as recently as a decade ago. With the advent of tiles and their colours, stones have taken a backseat but they are making a quick return in kitchen design. Nothing looks as solid as the textured, rusticity of stone flooring. It looks elegant, is cool to touch and goes well with any kind of decor.
DECORATIVE STONE BORDERS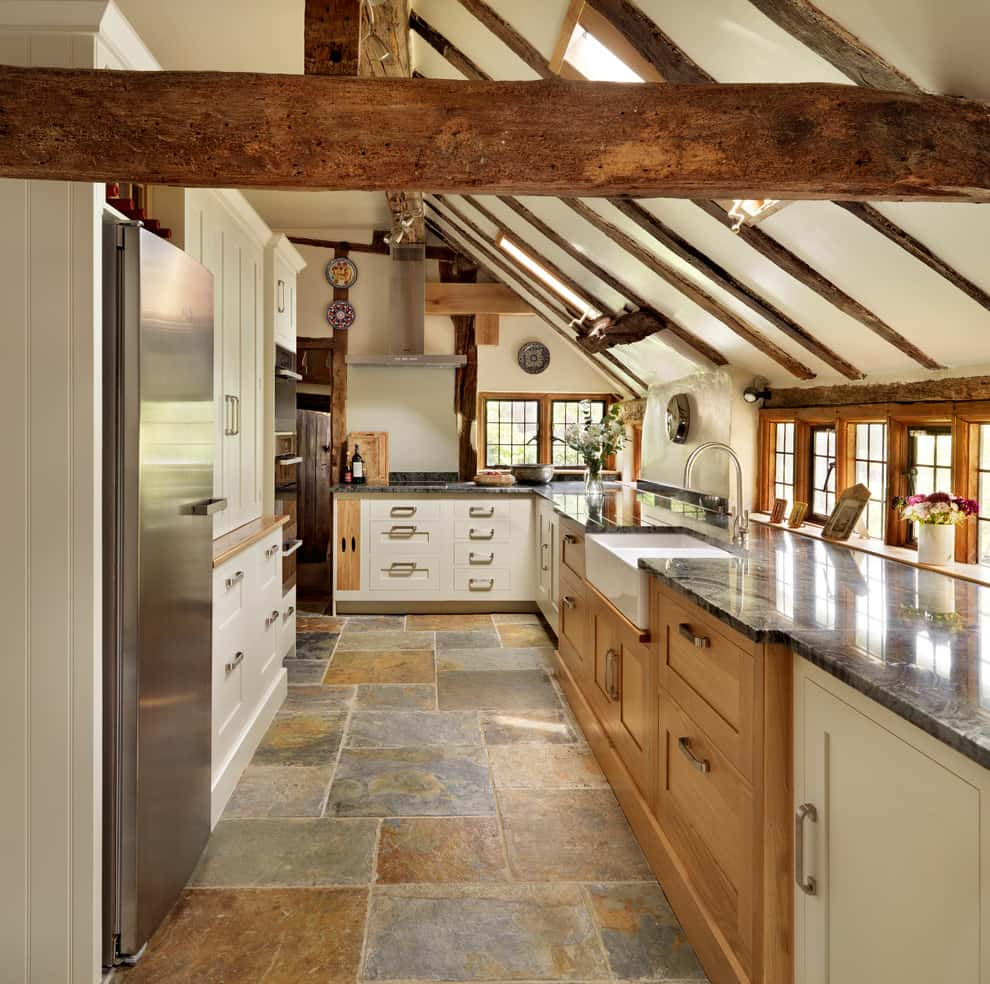 Tiles are often put as borders all around the kitchen, which besides being decorative, also helps in maintaining the place. A natural stone border along the ceiling or crown moulding, or on the lower walls, at the base of cabinets or around doorways can look great! It can also be continued throughout the home.
Natural stone is one material that can never go out of style. It was used previously but is now making a major comeback, and being used in all sorts of ways around the home. If you love the visual aesthetics of the outdoors, adding a natural stone element in the kitchen will just add to the overall decor.