Contemporary modular kitchens look good, provide optimal storage and can withstand the rigors of a busy home on a daily basis. Bringing together convenience, style and looks are stainless steel modular kitchens. From commercial kitchens to home kitchens, they have come a long way and need to be maintained very differently. Below are 5 cleaning agents that you will need.
Stainless steel surfaces are easier to maintain than MDF, plywood and acrylic. Their surface is sturdy, easy to maintain and doesn't get scratched or stained easily. Yet, using a few important things everyday will keep them looking as good as new for years to come.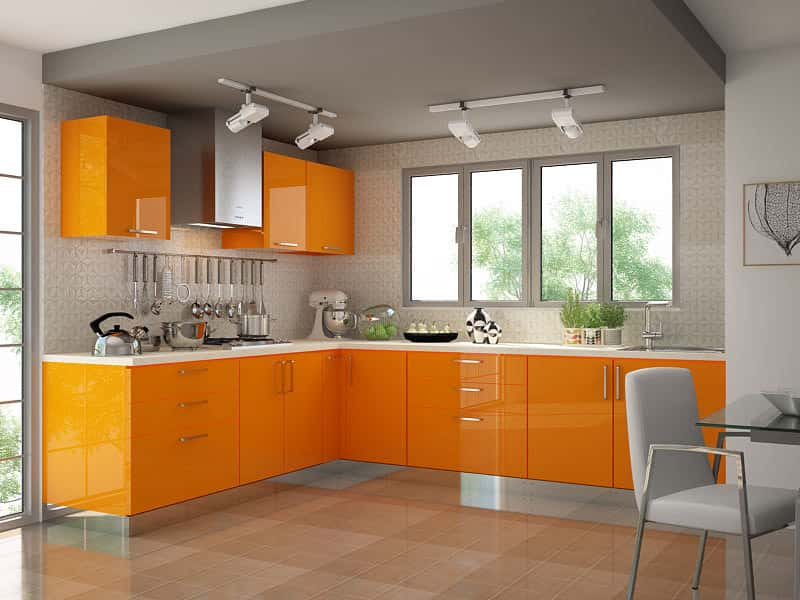 1. WARM WATER WASH
Cleaning steel on a daily basis gets rid of much dirt that tends to accumulate, and can be done with some basic warm water and a soft cloth. Microfiber towels are just as efficient, providing softness and hygiene. Warm water is an antiseptic by itself and steel doesn't need deep cleaning too often. If not done regularly, water accumulation can leave spots because of mineral deposits.
2. MILD DETERGENT
Mild detergents are much better than strong ones, even for tough stains when it comes to steel. It is a common misconception that steel kitchens need steel wool or abrasive scrubbers for cleaning. Strong detergents and chemicals are harmful since there is a possibility of them seeping into food. A mild dish washing soap will suffice.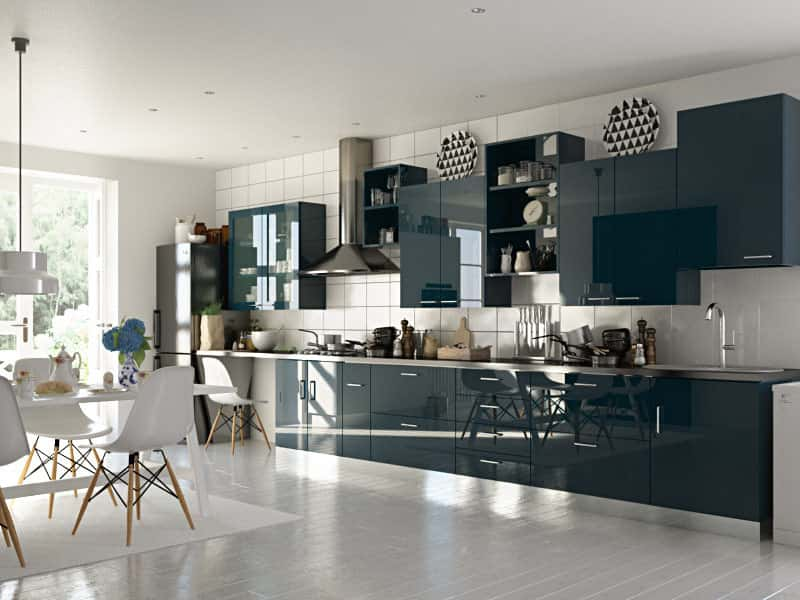 3. WHITE VINEGAR/ BAKING SODA
Stainless steel is really easy to maintain. For difficult stains, a very effective option is spraying and rubbing with white vinegar and/or baking soda. Just rub the surface with a soft towel and it is transformed instantly. Acetic acid in vinegar is a cleaning agent and also sterilizes the counters.
4. RUBBING ALCOHOL
Stainless steel demands very little in terms of maintenance. Stains and marks have to be cleaned immediately. Scratches and dents must be avoided as much as possible or a cutting board used. Heat exposure or stagnant water can lead to dullness and discoloration. Surfaces with a nondirectional finish can be wiped with a bit of rubbing alcohol for really sticky or stubborn stains.
5. OLIVE OIL
When it comes to stainless steel kitchens, its the sheen that is the most attractive aspect in them. This sheen can be maintained by applying a dab of olive oil or baby oil whenever the kitchen looses its shine. This also keeps future smudges away and can be done everyday when the kitchen is closed for the day.
Stainless steel modular kitchens are beautiful, easy to maintain and can be owned for years. Maintaining them properly will ensure they serve you and your family in all your cooking needs.