Small homes and apartments aren't just small in size but also have immense possibilities in design. What they lack in space, can be optimized in clever measures that enhance their look while also ingeniously saving space.
Small apartments and residences are those that are less than 1000 sqft, and doing them up can be really tricky. While it works out well for the budget conscious, these homes come with a lack of space and require clever use of furniture and a different way of interior design. Below are 10 space saving measures for small homes that you can use. 
1. SOFA CUM BED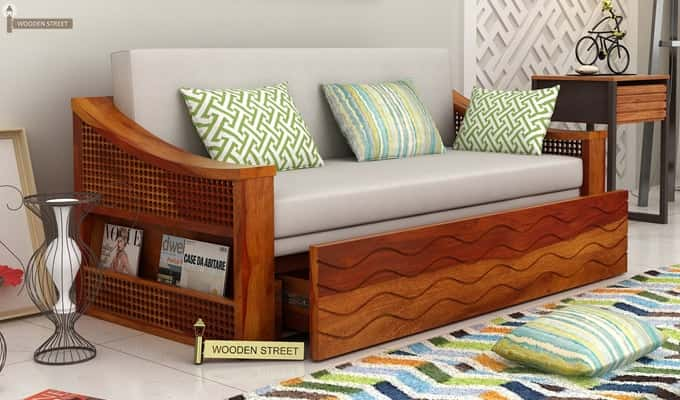 These new space saving, multi-purpose units are comfortable, easy to use and available in many different materials. A sofa that can be extended into a bed whenever the need arises, can be placed anywhere and also negates the need for 2 sets of furniture.
2. ROLLED IN DINING TABLE & CHAIRS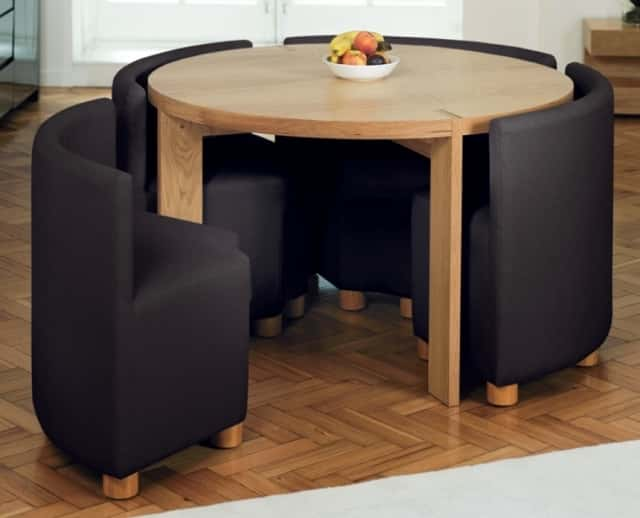 Sleek, armless chairs that slide under tables can be hidden away when not in use and don't take up much space. They can be placed anywhere in a room, and can also be used as a reading nook, converted into a temporary home office or tucked to one side when not in use.
3. WALL FOLDABLE TABLE

A clever idea and one that's easy to do is create a fold down table, that can be lifted up or used whenever the need arises. This can be fixed against a wall, is unobtrusive and can also be used as an additional utility table should the need arise.
4. WALL BED INTO SOFA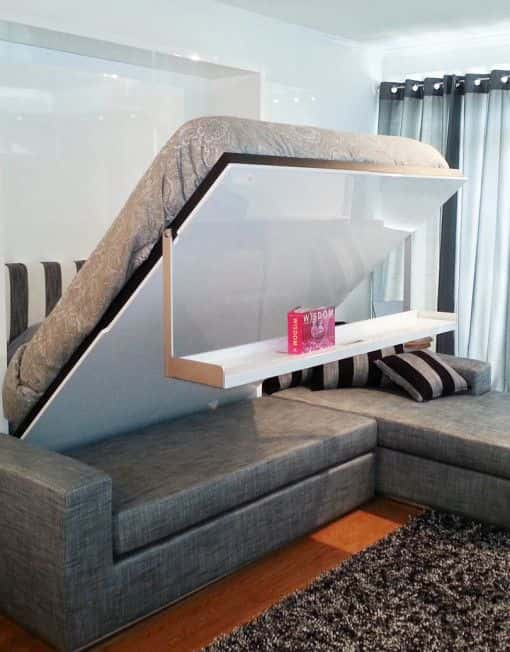 If you've watched such beds and wondered if they ever could be replicated, then you must give this serious thought. Wall beds are the best things that could happen to small living spaces. They can be used as a showcase cum sofa in the daytime and folded out into a bed for the night. 
5. UNDERSTAIRS STORAGE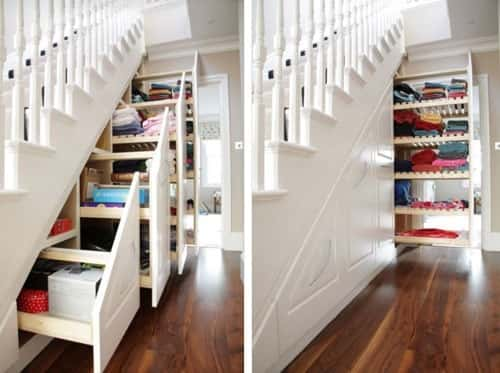 It might seem impossible but stairs with cabinets built beneath them is the most essential space saving trick for your home. There's lots of space that gets wasted with stairways. Cabinets and drawers not just use that empty space but hide unused furniture or out of season clothing and accessories well away from view.
 Share with us any space saving tricks for small homes you can think of and we at HomeLane will add them to this list.