When there's space there's more storage, but when there isn't then its a must to plan storage cleverly. There's plenty you can do in small spaces, pack in things comfortably. One hidden value of this, is it helps you declutter and pare down.
Bedrooms bear the brunt of excess storage. Its a space that outsiders are not invited into and therefore becomes a hoarding ground for excess furnishings, clothing and out of season wear. While big bedrooms are often spacious enough to pack in everything, its the small homes and apartments that suffer. At HomeLane, our continuous interaction with homeowners have shown us several smart ways they get the most storage out of their bedrooms. 
1. MAXIMISE THE SPACE UNDER THE BED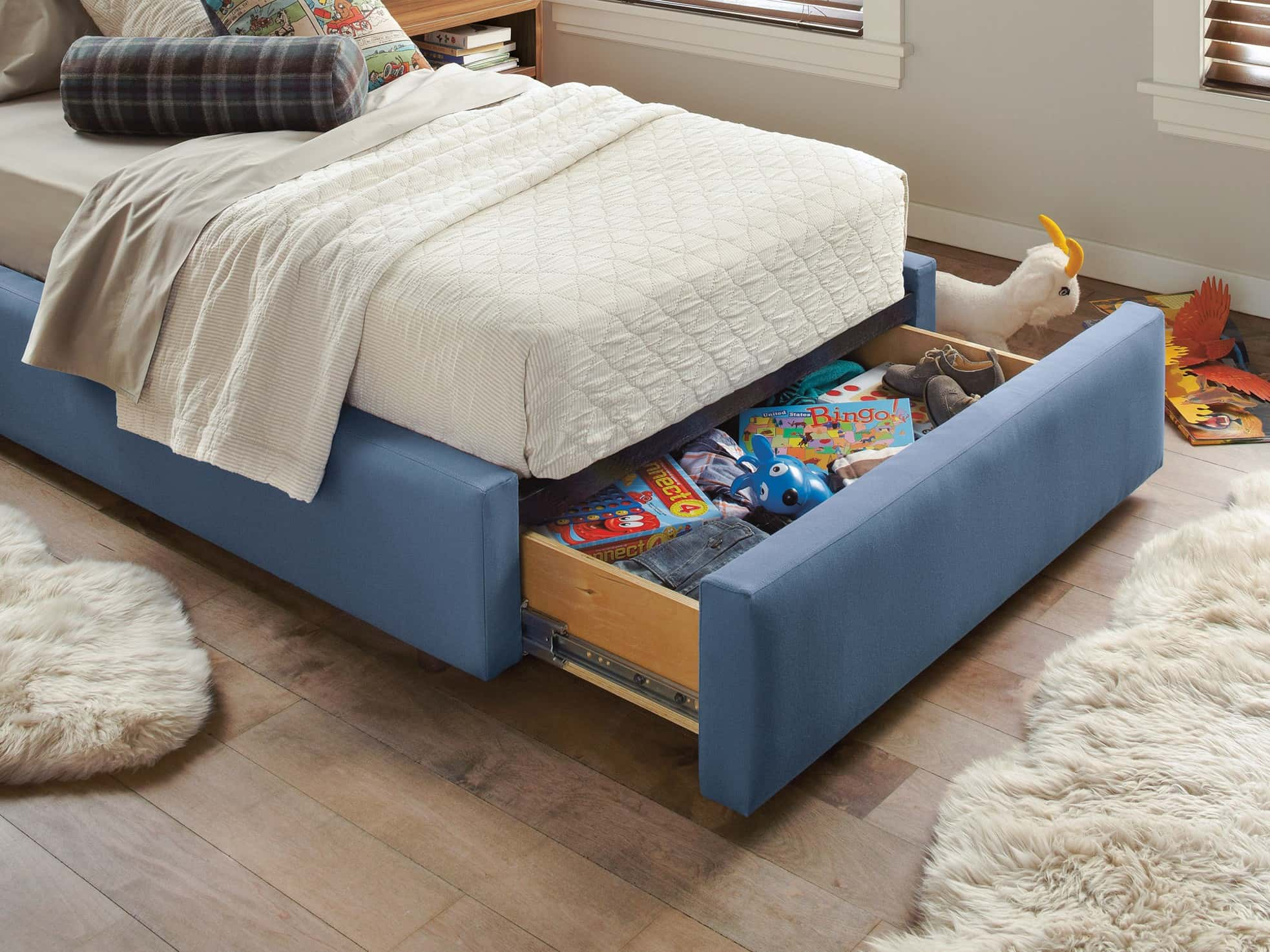 Placing excess materials under the bed is probably the most cringe-worthy task for you, especially if you love it to be empty. We can tell you though, that its an incredibly smart way to build more storage. If you have just been able to set up a tiny wardrobe and have no storage space overhead or even a loft, you will have to make do with this space.
You can,
Buy a new bed with storage 

Create an underbed storage solution using DIY or attaching extra planks

Raise your current bed and add additional storage containers (wood or metal)
2. ORGANISE YOUR DRAWERS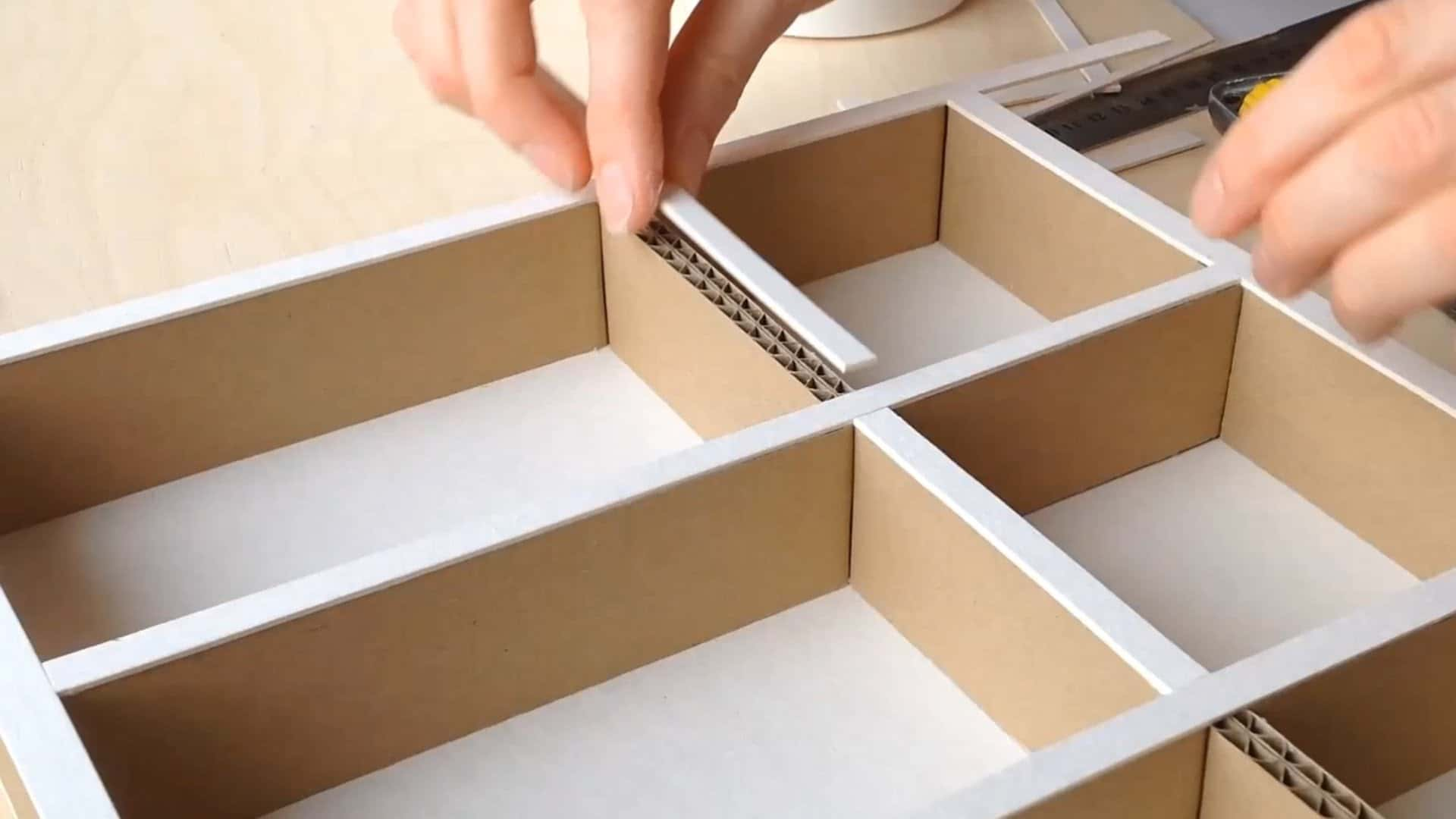 Drawer dividers are a blessing, especially when the lack of space overwhelms you. It also magically makes you aware of so many more things that can be placed in them. Take time to fold and segregate what you wear, vacuum pack 'out of season' clothing, separate out smaller clothing from the large ones and while you are at it – declutter. There is no better time to do this than now.
3. USE MULTI FUNCTIONAL FURNITURE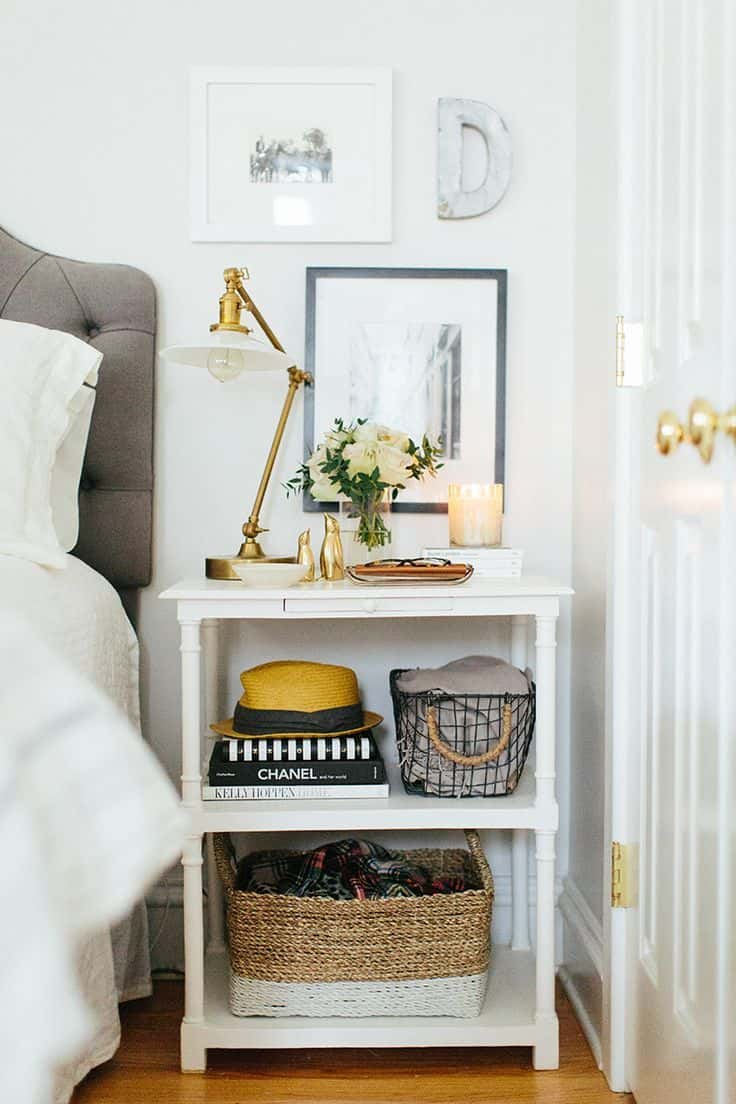 We've said it before and now our customers say it too – there's no better blessing than having furniture that has multiple uses. Instead of a table, use small storage cabinets, use wall cabinets instead of shelves, and cabinets that serve as bedside tables double up as extra storage. 
4. MILK EVERY INCH OF THE CLOSET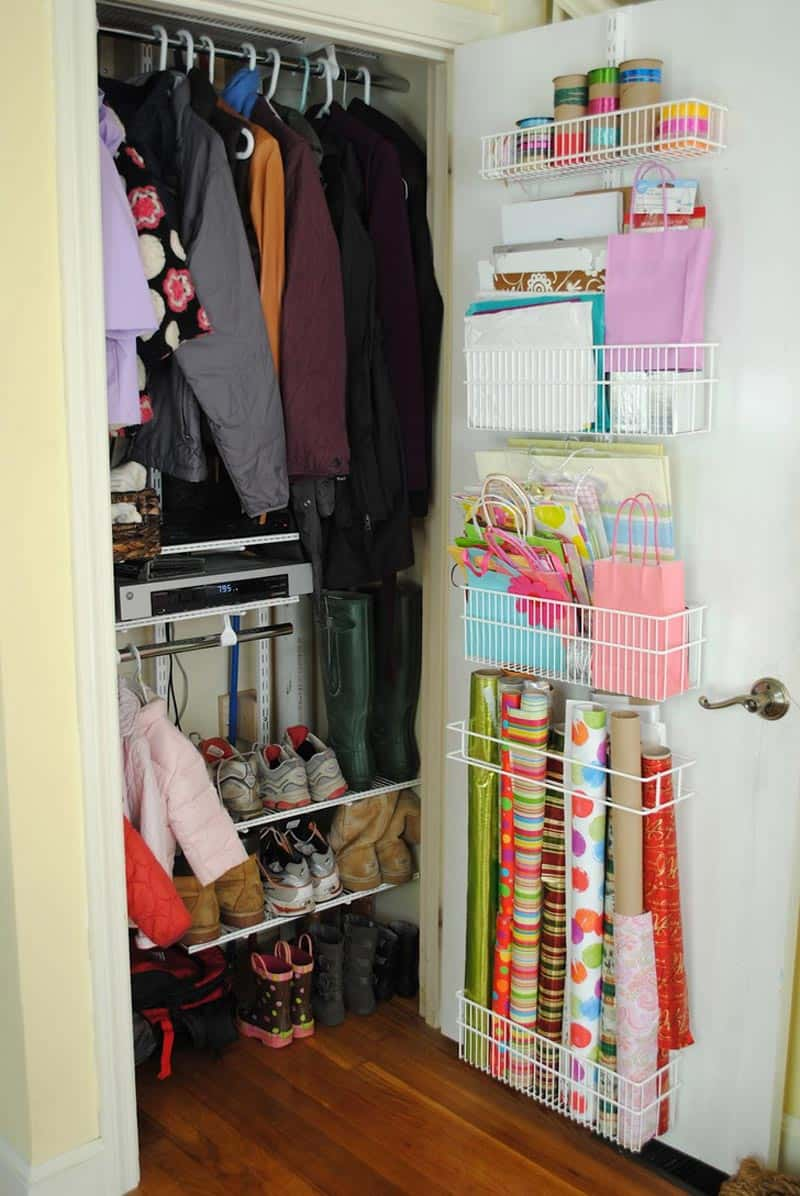 Are you using every inch and available space of your wardrobe? You'll be surprised at how much of it goes waste where things can actually fit in. Fitting clothing hooks to wardrobe doors, adding more clothing rods, putting in small drawers for lingerie and accessories, can go a long way in milking every inch of your storage space.
5. ADD A SHALLOW WARDROBE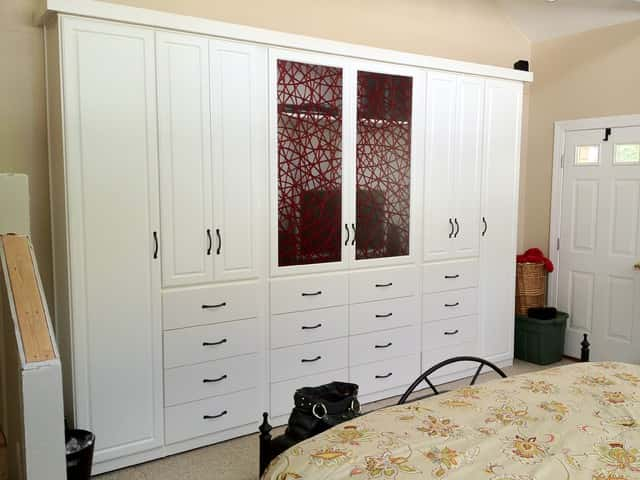 Suggesting this might seem counter-intuitive to all that we've shared but a shallow wardrobe will actually make a small bedroom look cosy and warm. Besides the storage that it provides, it will also add character to the room. Shutters or doors can be in transparent glass or wired to make it feel less claustrophobic.
Given the space constraints we all face and especially in small apartments or homes, storage is always going to be a big problem. Clever designs and ideas not just keep things in control but also help declutter better. 
Do you have a small home? Have you done anything specific to make changes in storage. Would you like to share them with us?