Furniture for the home is bought with so much care and thought. Yet we don't think of some piece except for their functionality. Bedside tables are one such – a landing pad for books, phones, medicine bottles and what have you. Do we ever think they can be aesthetic and unique?
Why don't we give them as much thought as the rest of our furniture. Why are they considered just a generic add-on to the decor?
Bedside tables are full of potential, and can be designed to show character and personality. Below are 5 tables with quirkiness, aesthetics and looks that will make you replicate them for your home.
1. VINTAGE LUGGAGE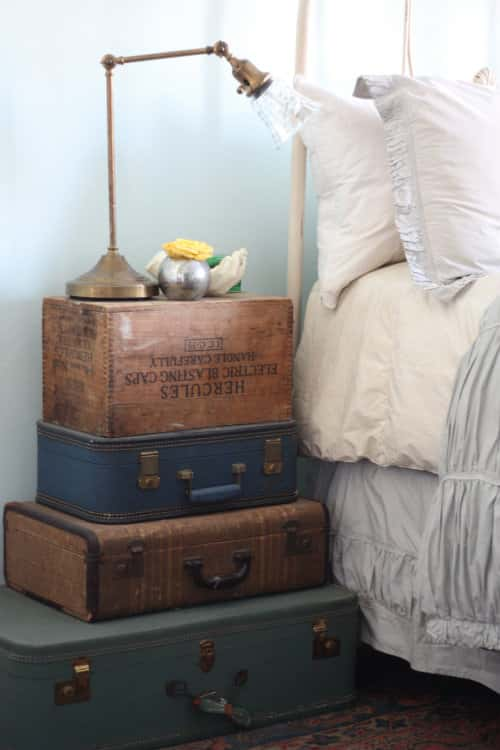 If you thought vintage trunks can only be used as storage or re-purposed as coffee tables, here's a new way to look at them. Vintage suitcases make for interesting and arresting stackable bedside storage. Whether metal or leather, these placed over each other, combined with a throw and vintage collectibles make an attractive picture.
2. ANTIQUE SHIPPING CRATES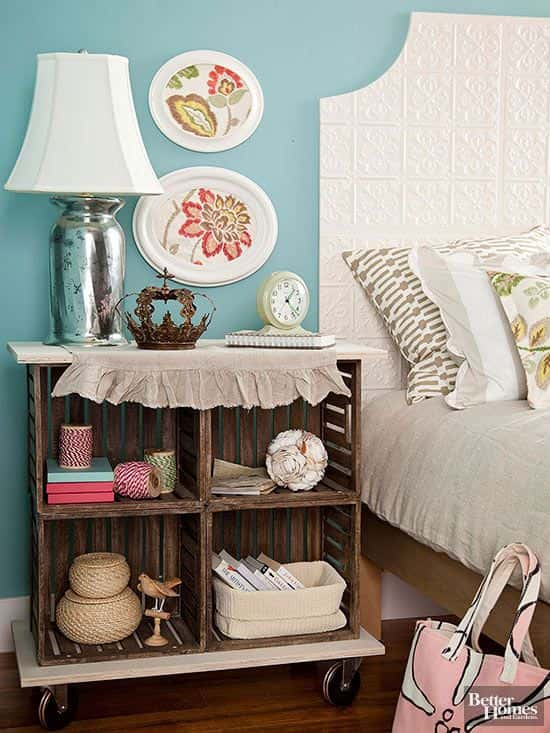 With everyone's craze for re-purposing shipping crates, bedside tables make for a great furniture option. Cool, casual and full of character, they can store as well as lend their own aesthetics to the space.
3. DESKS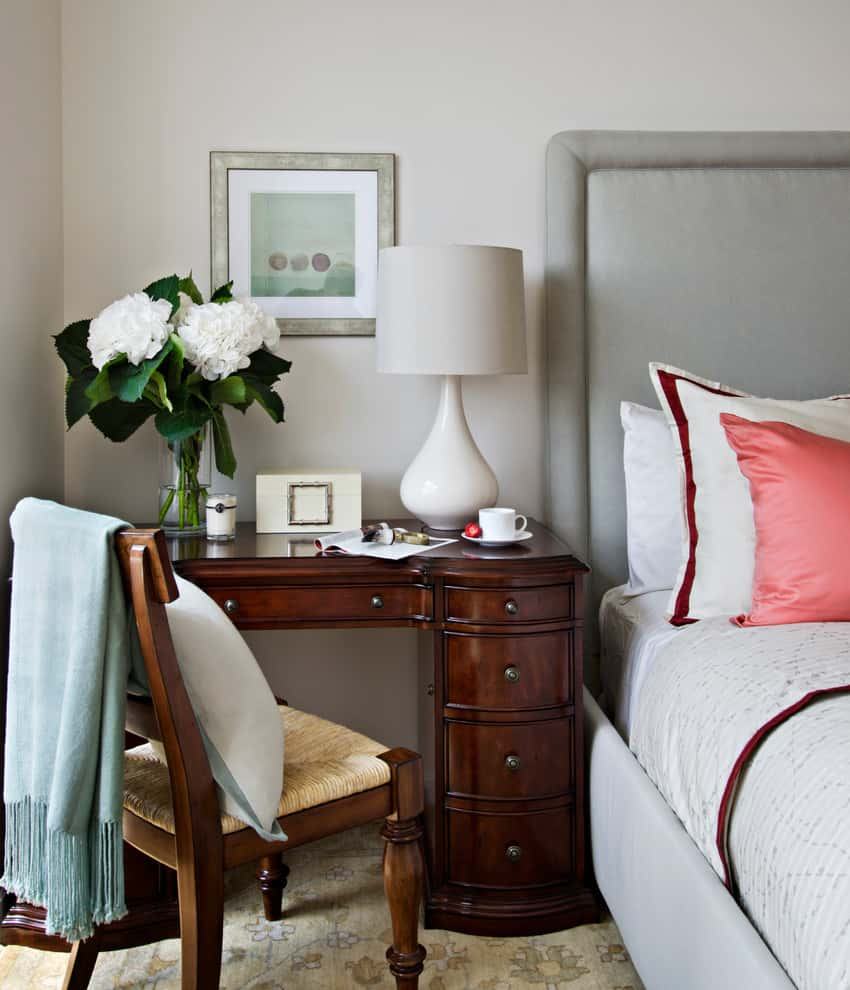 Most of us use desks in the bedroom yet keep it separate from the sleeping area. Combining the two not just maximizes space, but also allows the desk to accommodate different needs. Desks of average 29″ height, make for a higher bedside table surface.
4. SALVAGED WOOD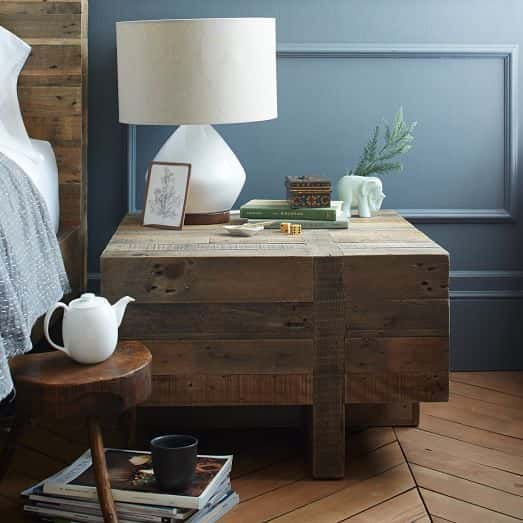 If you've always marveled at old architecture or wondered how to add it to your home, salvaged wooden architecture make for artistic bedside table storage. They can be wall mounted, and lend their own aesthetics to the space.
5. FOLDING CHAIRS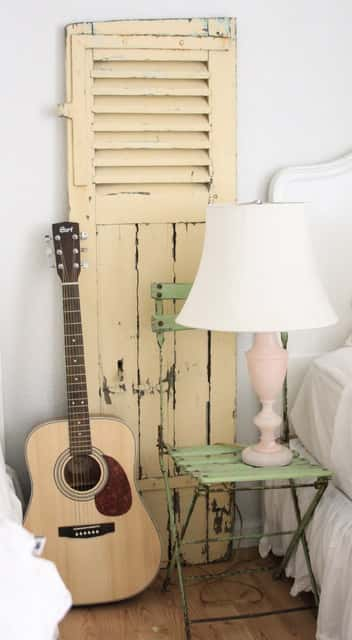 As simple as this sounds, folding chairs aren't easy to keep yet look absolutely beautiful, while lending their own character to the bedroom decor. Place a few books and curios on them and they make a classy statement.