As almost all of us would agree, we can never have enough of storage space in our bedrooms! The best way to maximise the much-needed storage in your bedroom is to plan for fitted wardrobes that extend from wall to wall, and floor to ceiling. Fitted wardrobes also offer the best value for money, as every bit of space is well utilised.
What are the factors that determine the cost of your fitted wardrobe? Let's find out:
1) Material
The number one factor is the material you choose for the inside and the outside of your wardrobe. The carcass is usually made of plywood with laminate on one side, and you can choose the finish you want on the outside. Popular finishes include high gloss or matte laminate, membrane, PU and acrylic. The prices range from laminates at the lower end to acrylic at the higher end, in that order. 
If you opt for MDF or particle board as the base material, instead of plywood, your price will come down considerably. While MDF or HDF are also viable options that can reduce the cost, we do not suggest using particle board as it is not very durable over a long period of time.
2) Design of the doors
The more elaborate the design of the wardrobe doors, the more you will have to shell out. If you choose to have louvered shutters, like in the wardrobe shown here, your cost of labour and workmanship will go up significantly. You will find that plain shutters are the lightest on your budget, but you will find that they are common and thus do not look unique. You can choose to have mirrors fitted on the outside of your doors, which will also add to the cost. Regardless, many homeowners prefer mirrors on wardrobe doors as they can visually enhance the space in a small bedroom.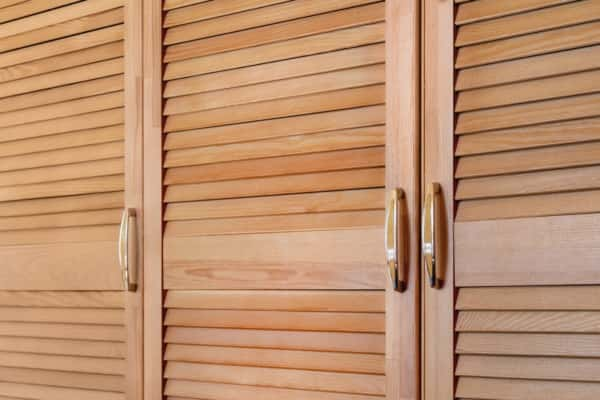 3) Shelves and drawers
Storage drawers add to the cost of your wardrobe, as they use up a lot more material and require accessories like locks and channels. Heavy duty channels and soft closing fittings are more expensive than regular channels. Again, note that open shelving uses less material than drawers. If you want to organise your clothes on hangers, then you can just have a large empty space with a couple of hanging rods at the heights you prefer.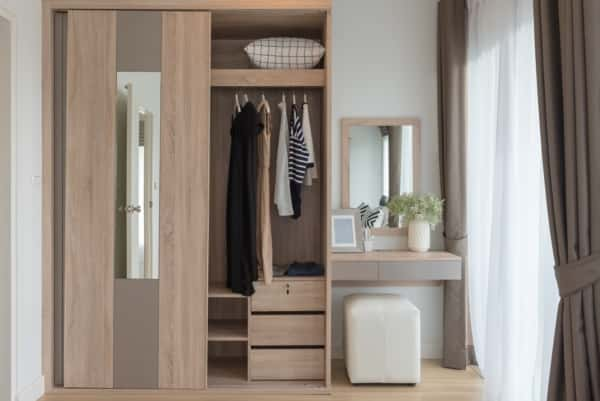 4) Sliding doors or hinged doors
Wardrobes with sliding shutters are very popular as they give a sleek and contemporary appearance. The accessories for a sliding shutter can be a bit more on the expensive side, as compared to a wardrobe with regular hinged shutters. Sliding shutters work well for a room where space is at a premium, as you do not need too much space to open shutters. The fittings for these also tend to lean toward a more expensive budget.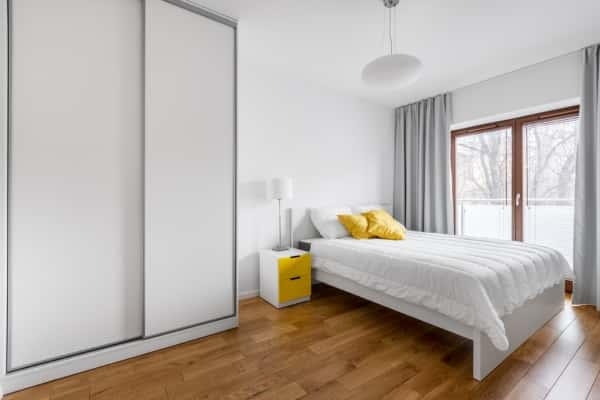 Glass sliding shutters are a lovely idea if you are able to keep your closet well organized! Make sure that you insist on using toughened glass so that you do not have to cope with breakages often.
5) Accessories
Lastly, there are many add-ons that come at a price. If you're looking to organize your storage better, there are many useful accessories that you can choose to add.
Wardrobe lifts are pull-down hanger rods that allow you to easily use higher spaces for hanging clothes. Hafele has manual and motorised versions that add value to your storage and maximise every inch of available space.
Tie and belt racks that are fitted to the side of the wardrobe and slide out for easy accessibility are a clever way of organizing your hard-to-store ties and belts.
Drawer partitions such as the neat cubbies in the picture below are great for storing small items like sewing items, handkerchiefs, clips and pins and so on without clutter.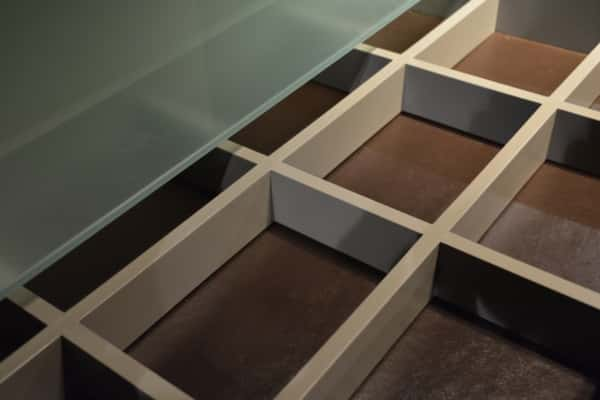 If you opt for wardrobe lights that come on when the shutter is opened, they will also add to the cost.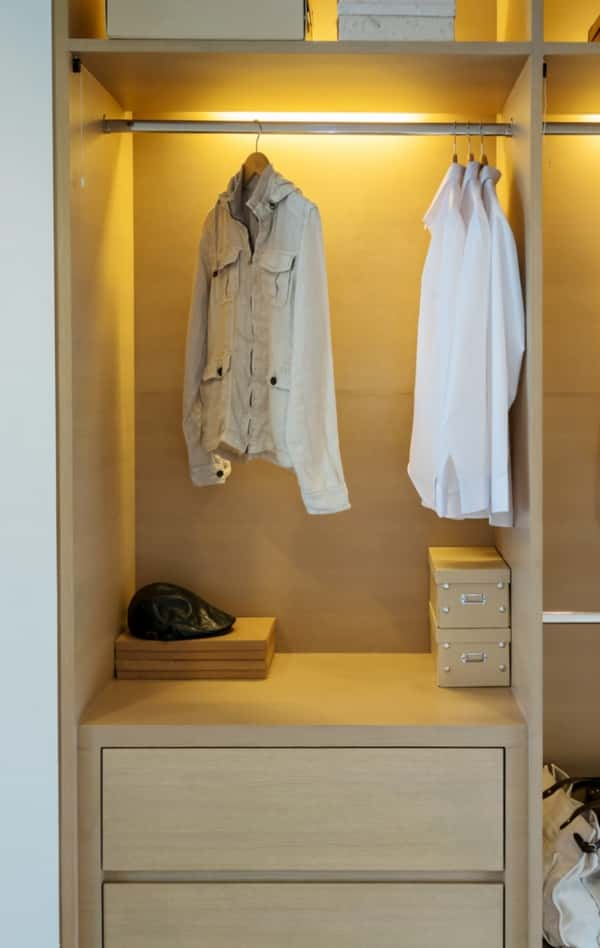 Depending on which extra fittings and accessories you pick, the estimated cost of your fitted wardrobe will change.
We hope we have given you a fair idea of all the various factors that could add to the cost of your wardrobe design. Never sacrifice quality over cost. If you can buy the best quality that your budget permits, do so and you will have a durable wardrobe of the best quality that will last for years!