'Life happens in a dining room', it is said, and it is no surprise why! From lazy breakfasts to family meals, and endless gossip to table games, the dining table is where all the buzz in the home happens. Here's how you can create a dining setting and choose chairs that complements the action.
Chairs and tables have to match, and that's how we've always been doing it. This method is not just boring and predictable but very expensive. Today's contemporary homes and global trends have made seating very versatile and yet terribly confusing.
Do you select a black chair to go with a wooden table, do your chairs have to be pet-friendly – are only some of the questions that arise. It might all seem complex, but there are a few basic rules that one must follow;
1. COMFORT IS PARAMOUNT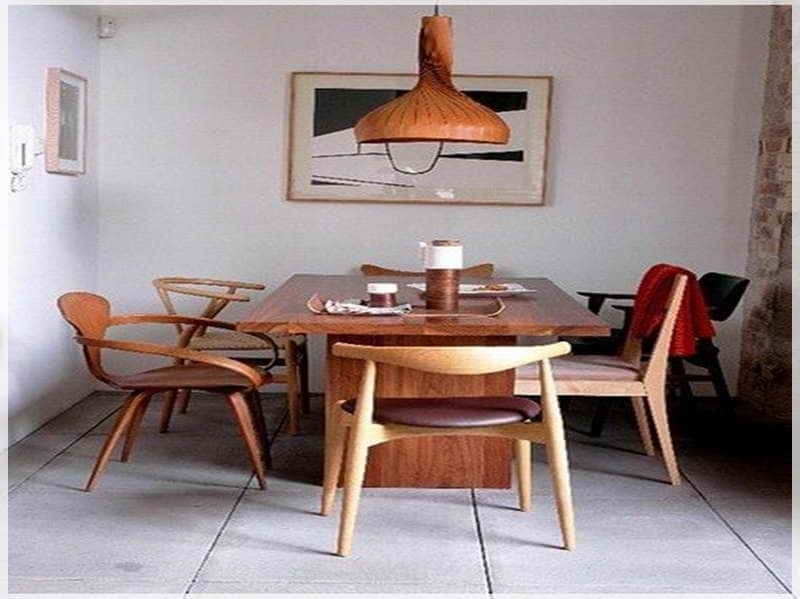 We take so much trouble on the looks and design that comfort of chairs is relegated to the last. Not everything that looks good, seats well. See if you're comfortably sitting on a chair for at least 2 hours and then select the right chair accordingly.
How do you do this?
Measure the width of the dining chair at its wide point – backrest or seats are the widest

Armless dining chairs are comfortable for seating when 24 inches deep and 22 inches wide approximately

Anything smaller than 17 inches by 20 inches is best avoided 

Chair arms take additional space of 6 inches. If this cannot be accommodated, its better to avoid in limited spaces
Arm chairs at the dining table are important because they provide comfort to old people, sick, pregnant women and children. Since the dining room needs movement, buy chairs that can slide under the dining table. Atleast 12 inches should be the gap between chair and table top to ensure relaxed seating and which affords plenty of legroom.
2. REFLECT LIFESTYLE IN THE CHOICE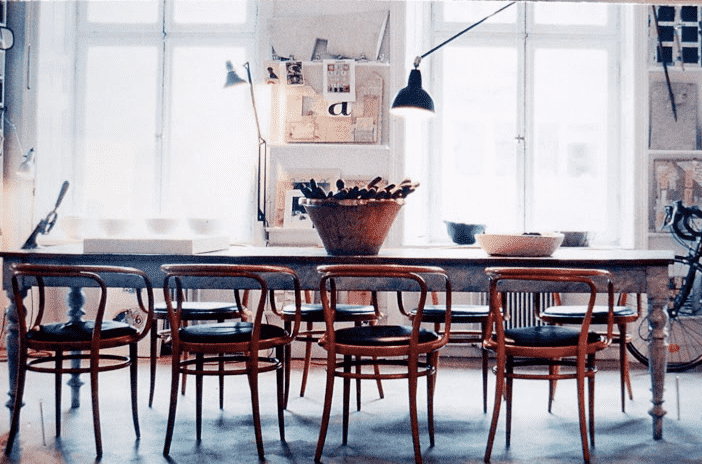 The lifestyle you lead can reflect in the chairs you choose for your dining table. Whether frequently hosting large gatherings or casual laid-back dinners, the design sets the tone for the meal.
While low back chairs are casual, high backed are formal. Open backed chairs create a sense of space and huge, well-defined chairs look better in large spaces. These work across themes, be they contemporary, modern or traditional.
Alternatively, you could purchase two large, extravagant chairs and simple side chairs which give a semi-formal feel that can cater to different requirements.
3. PLAY WITH LOOKS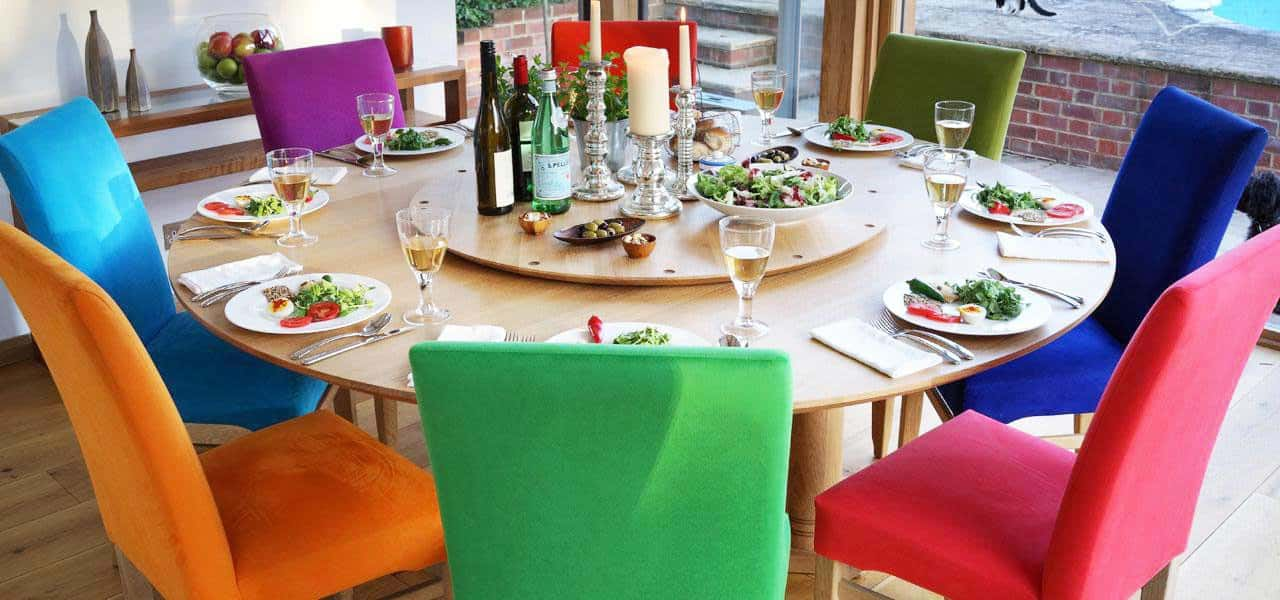 Dining chairs that are a play on color and senses look much better than exact matches. The trick in doing this is finding a common line of thought running through what you choose. Whether the design, material, color or shape, this unites the chairs and brings together cohesiveness and structure.
If you love a particular color, you can choose a different chair design in it, or if a geometric design is your favorite, you can select chairs in different colors. Back rests, upholstery and other add-ons can always be mixed and matched to bring cohesiveness. This will also help you time travel, showcasing different time periods in your furniture.
4. EASY MOVEMENT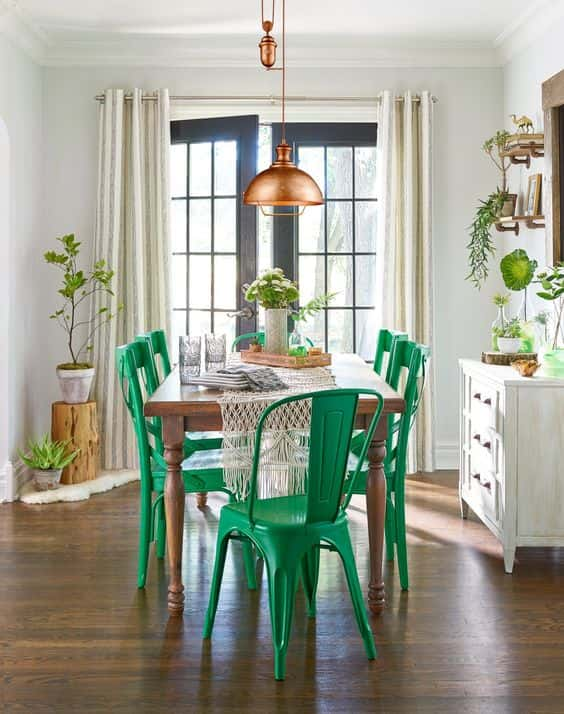 Dining chairs that move around are such a blessing, whether used as extra seating for the living area while entertaining guests, in a home office or whenever the table is used for other tasks.
Slat back or plastic molded chairs are best for gripping when moving them around, are good for pets and children and versatile. Open backrest chairs do away with visual clutter, look clean and provide support. Solid back chairs or those with upholstery are sometimes difficult to move around.
5. CHOOSE MAINTENANCE OVER LOOKS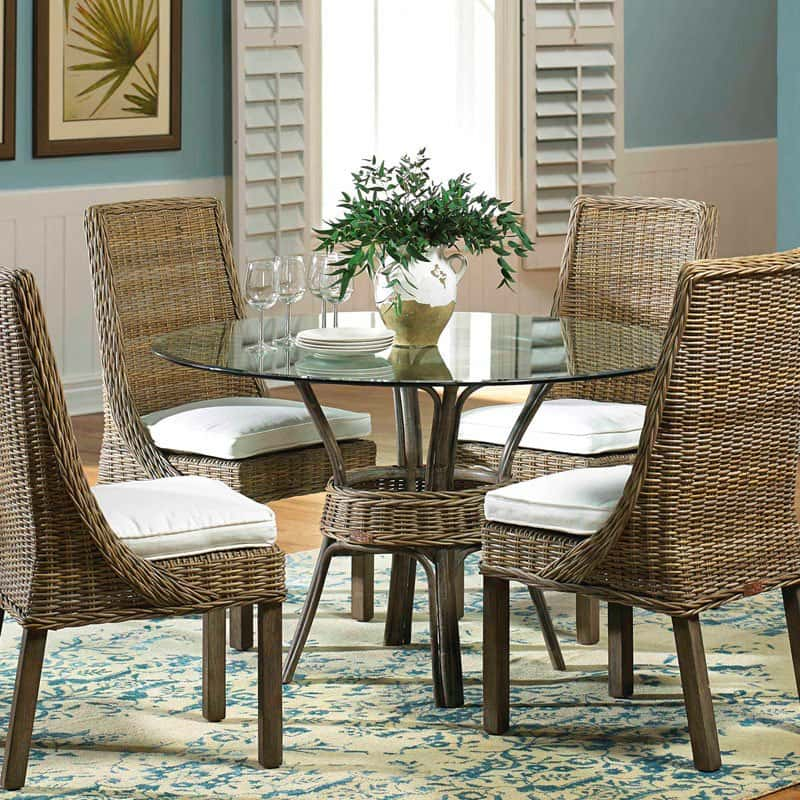 Your dining material is very important and can actually change your mood. While rattan and cane lend a tropical summery vibe, metal is minimalist and adds sheen. Wood is warm and inviting, while plastic is functional and basic. Each of these materials comes with its own maintenance requirements and one must never lose sight of that while selecting the furniture.
Pets and kids bring about a whole lot of wear and tear. Basic chairs with minimal fabric is better in such cases since it helps in easy cleaning.
In materials, leather and cotton blends are easy to clean, look good and are affordable. Delicate materials like lace and velvet are better used as slipcovers, washed and re-used. Medium to dark colored fabrics work best for dining chairs.
Can you think of any other factors that may decide your choice of dining chairs? Share with us below, we'd love to feature them.