Console Tables or Sofa Tables are a very common piece of furniture in many homes. While their primary purpose still remains decorative, there are many clever uses for them given how simple and basic they are. 
Homes just cannot seem to do without consoles, because they are so sleek. These are often found in the living room, placed against a wall, near sofas or couches and can be plain decorative or even functional. Read on to find out what they are;
1. IN THE ENTRYWAY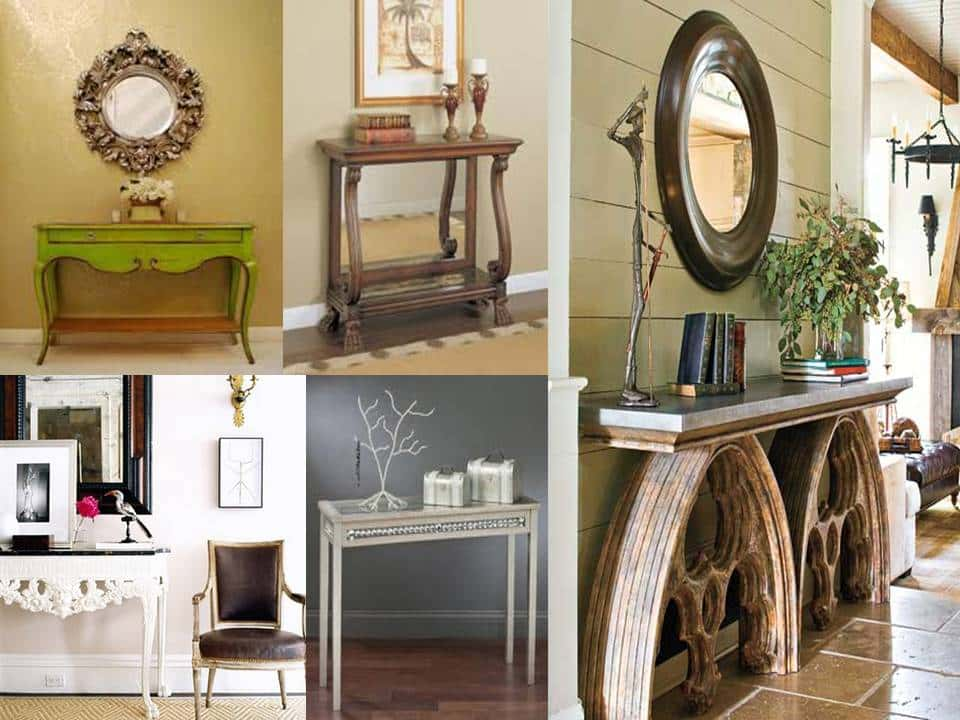 A console table at the entryway is very warm and welcoming. It provides guests with a strong focal point and makes a great first impression. Entryways are often bereft of furniture, so this works as the right kind.
The best console tables mix style and functionality beautifully. A lamp and family photos set on it, with a large mirror above is perfect, while a small bowl can hold guests' keys, phones and other knick knacks.
Decor Tip: Since space in the entryway is often narrow, placing small foot stools or ottomans under the table can give guests a place to sit and rest.
2. IN THE LIVING ROOM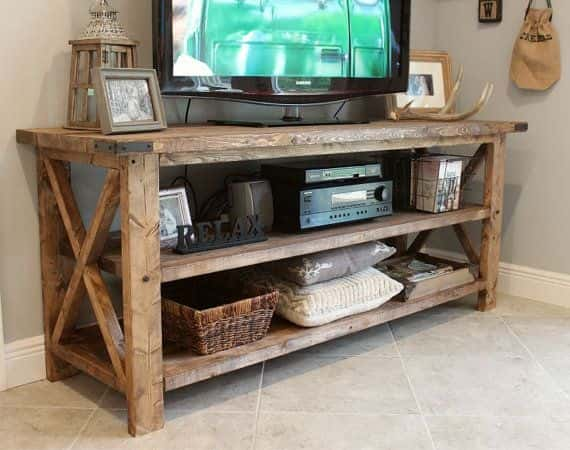 Console tables are very narrow and take up less floor space. Rather than just placing odds and ends, a console and can comfortably accommodate a TV. For people who don't want the fuss of an elaborate TV unit with its myriad compartments that need to be filled, this is a good buy.
A console table that holds any gadget must be sturdy. TV's including the other gadgets that go along with it can fit on one. It is important to ensure the table is sufficiently large to manage a DVD player, cable box and small music system.
Decor Tip: Since console tables are really narrow, additional gadgets and wires can be placed in discrete boxes or baskets underneath away from sight.
3. IN THE HOME OFFICE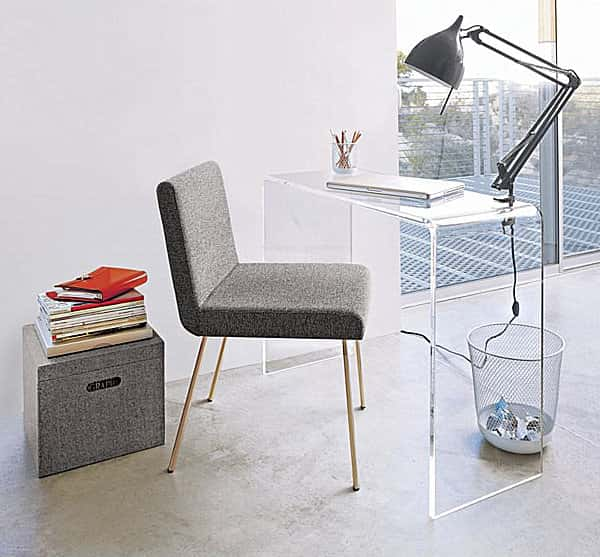 With small apartments and the lack of space, it becomes difficult to fit in a large office table and manage tasks. Console tables can be a great alternative. They are small, compact and just sufficient to hold the laptop and some files.
Space can be picked anywhere in the home where there is a power source. Essentials must fit on the console table comfortably. These include a lamp, diary and the computer. A slim design chair completes the look.
Decor Tip: Additional files and documents can be stored in a large box beside the table discreetly, till a separate storage space is made for them.
4. IN THE BEDROOM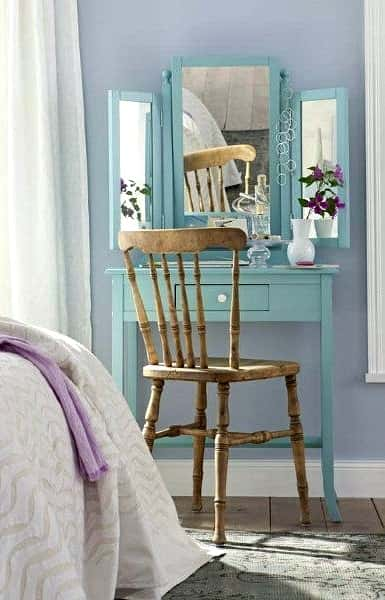 Console tables make for perfect vanity tables. Just hang a mirror above it, tuck a small stool underneath and viola! This is so much handier when compared to elaborate dressing tables and the space they consume.
Bedrooms are often congested and adding a dressing table only makes it more crowded. Console tables are narrow, help manage essentials and just need a mirror and some lighting to complete them. Make-up and jewelry can be stashed in small boxes on the table or kept in a small cupboard stored underneath.
Decor Tip: Make scent bottles and jewelry as a part of the decor. Add some fairy lights and watch how this tables creates a space unto itself.
5. IN THE DINING ROOM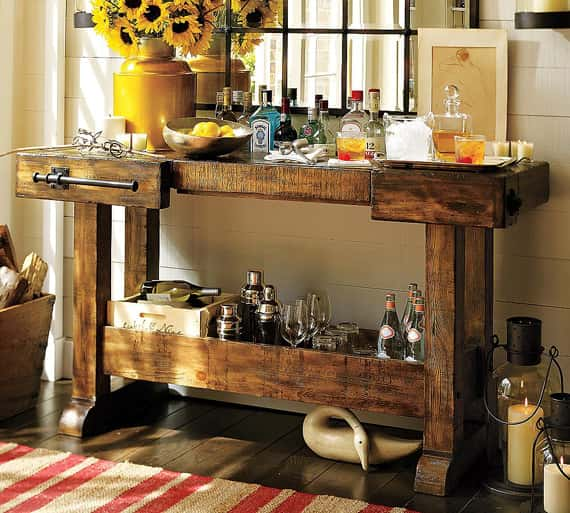 Home bars do not need an elaborate set-up, especially when console tables more than make up for them. Console tables with open shelves are perfect to hold bottles, cups and glasswares, and easily available when entertaining.
Organize the table bar in such a way that the bottles enhance the look themselves, as well as everything is within easy reach. Food items and snacks can be placed on the table top.
Decor Tip: Napkins, spoons, garnishes can be kept in the kitchen and brought only when required.