Sliding doors for wardrobes are often more preferred than open and shut ones. Besides the look they create, sliding doors are neater, occupy less space and are more comfortable to manouvre. Here are 3 tips to design wardrobes doors the right way and for optimal convenience.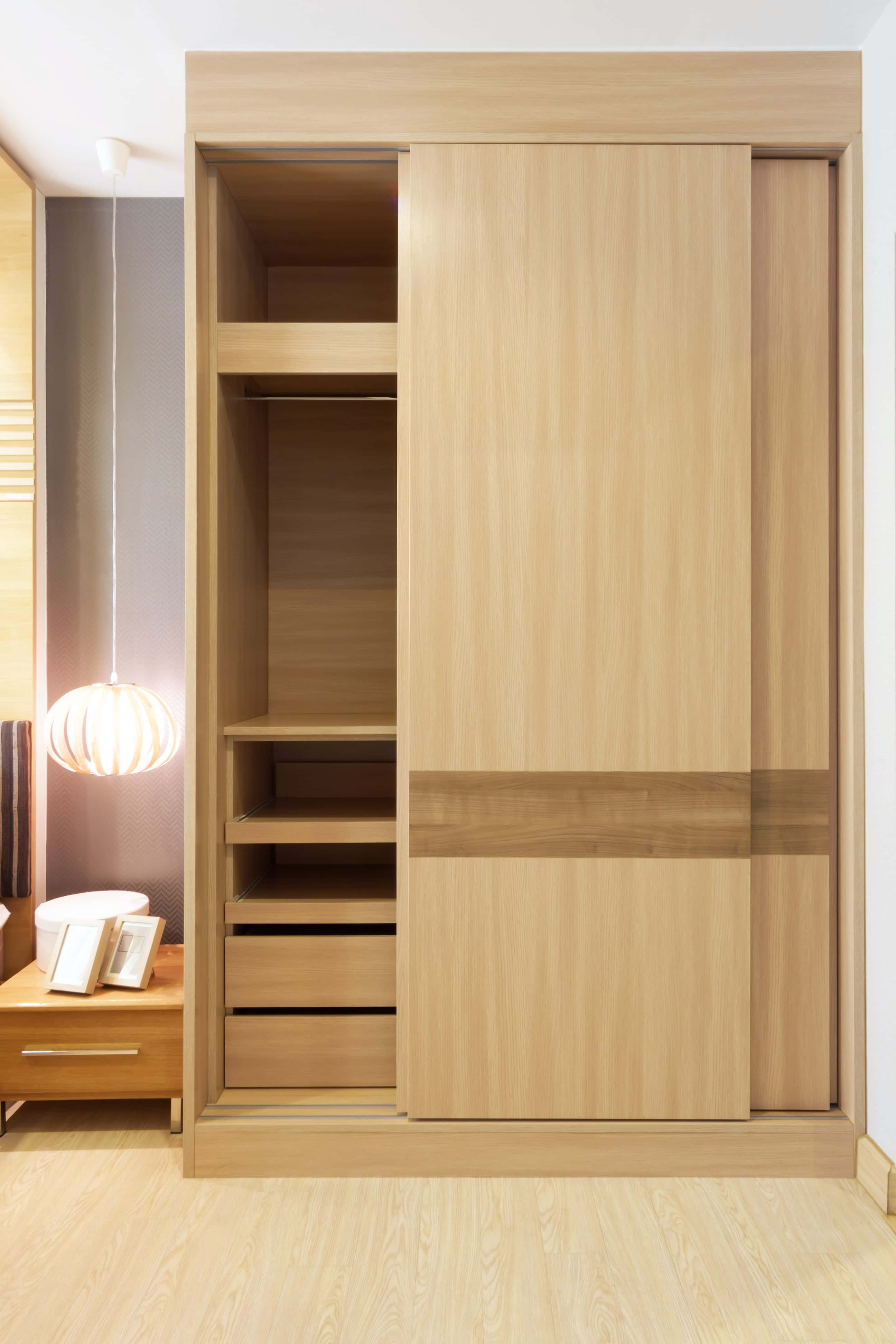 Small rooms with less than 800mm space to move around, can get really congested when fitted with doors that move outwards. Similarly it becomes difficult to place furniture, and one needs atleast half a foot space around to ensure easy movement. Making the right decision in designing wardrobe sliding doors not just takes care of comfort, but ensures it remains convenient for many years.
SPACE IN & AROUND WARDROBE
Purchasing sliding doors for wardrobes must be a well chosen call. As easy as it is to decide, it is also important to see what size the wardrobe is, whether it is good for the bedroom and the number of doors you will need. Purchasing brand new doors that haven't been well measured is an exercise in futility, because ill-fitted doors have gaps and overtime, this can cause damage to clothes and accessories. Looking at the amount of room available inside, you can decide to go for one or two doors.
WARDROBE ACCESSIBILITY
Accessibility in another factor to consider when choosing sliding wardrobe doors. It is important to understand what will be the purpose of the wardrobe and how would you like to store items. Large, broad wardrobes provide roomier storage and accommodate sliding doors better. Also consider other accessories, such as wire baskets, pull out rails, drawing units, shelves and number of drawers for placement. Placing doors inaccurately can make access to certain spaces very difficult. Always decide, whether each item can be reached without causing obstruction to another.
DESIGN OF WARDROBE
The look and feel of wardrobe doors differ from each other, based on the material and finishes. Exotic and mirrored doors have specific sizes and shapes. Placing mirrors on sliding doors have to be decided carefully. Materials for doors are often the same as that of the wardrobes themselves. However, in case of re-fitting or changing of doors, material choices and colors can differ. However, there are only three main choices of wardrobe colors – Wooden or wood based doors, single-toned vibrant colors and dual-toned doors.