With just a few days to go for Diwali, the cleaning done, house spic and span, you might wonder what else is required add to the festive look of your home. If buying new furniture and re-painting the home isn't possible this year, adding a bunch of colorful festive textiles and furnishings will definitely help brighten up the space.
Selecting textiles isn't all about choosing the brightest, shiniest material for the decor, but placing colors, fabric and design in such a way that they add up to a cohesive whole. Shiny material on curtains and sofa sets might clash if not paired properly, and white – a neutral color – when carefully chosen can complement bold colors beautifully.
India has a rich cultural heritage of beautiful textiles from different states. Our fabrics can enliven any kind of home decor, and can be used in bed covers, upholstery, table linen and cushion covers, curtains and lamp shades. The government's 'Make in India' initiative has renewed homeowners's interest in native Indian fabric and you can consciously put together different patterns, designs, styles and colors to create an aesthetic look. Below are 3 great design/material inputs that might come handy while decorating your home.
1. BROCADES & ZARDOSI

One of the grander, elaborate cloth material popular as festive fabric, zardosi and brocade scream glamour, richness and festivity. Selecting them isn't very difficult but applying them in your home needs careful thought. Brocades look beautiful as curtains and upholstery in living rooms. Cushions in bright brocades too stand out and add an interesting focal point to the space.
Brocades are very occasion specific, and cannot be incorporated as a permanent part of the decor since they look jaded and need careful cleaning and regular maintenance. They can also be uncomfortable when used for long and are therefore not suitable as bed covers.
2. IKATS & FINE COTTON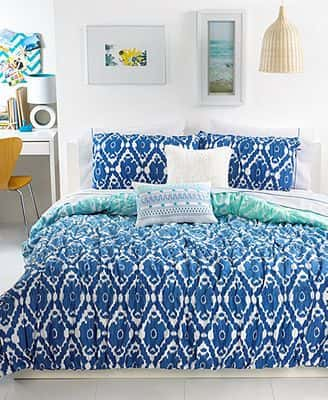 Handwoven ikat material and hand-printed cotton are elegant, comfortable and make for great additions to contemporary home decor. Subtle Indian hues look great for an understated ambiance and also can be used uniformly around the house, whether as bed covers or in living room cushions. Different traditional motifs and designs – paisley prints, floral and geometric – can be used either in similar colors or around a recurring pattern theme.
While ikats make for wonderful home furnishings, they need to be looked after with much care. Such material must be washed carefully, gets creased easily and may not always be suitable as cushion covers or for sofa sets.
3. INDIGENOUS DESIGNS & PRINTS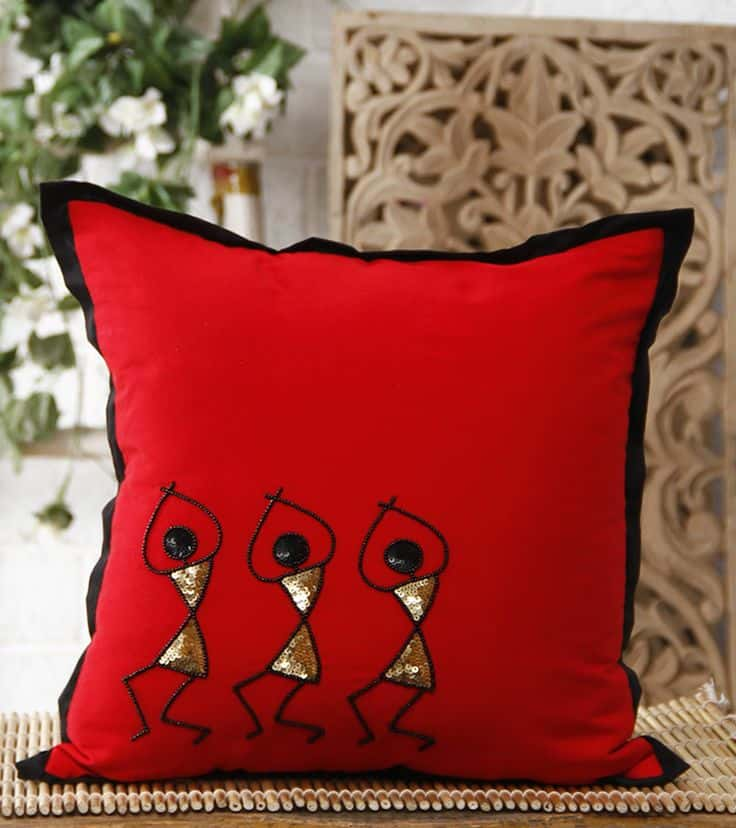 Whether it is Warli art from Maharashtra, Phulkari/ Kashida or Kutchi work from Gujarat, indigenous designs are all the rage among home owners. The beauty of these designs and patterns lie in their intricacy which is often hand-done, and ability to look unique despite following a recurring theme. Madhubani and Kalamkari are painted around folk tales and mythology, and therefore also serve the purpose of upholding our traditional values.
Indigenous designs are beautiful to look at, but the use of too many such contrasting variations can create chaos. It is better to choose one design and have it recur as different motifs around the house.
4. EMBROIDERY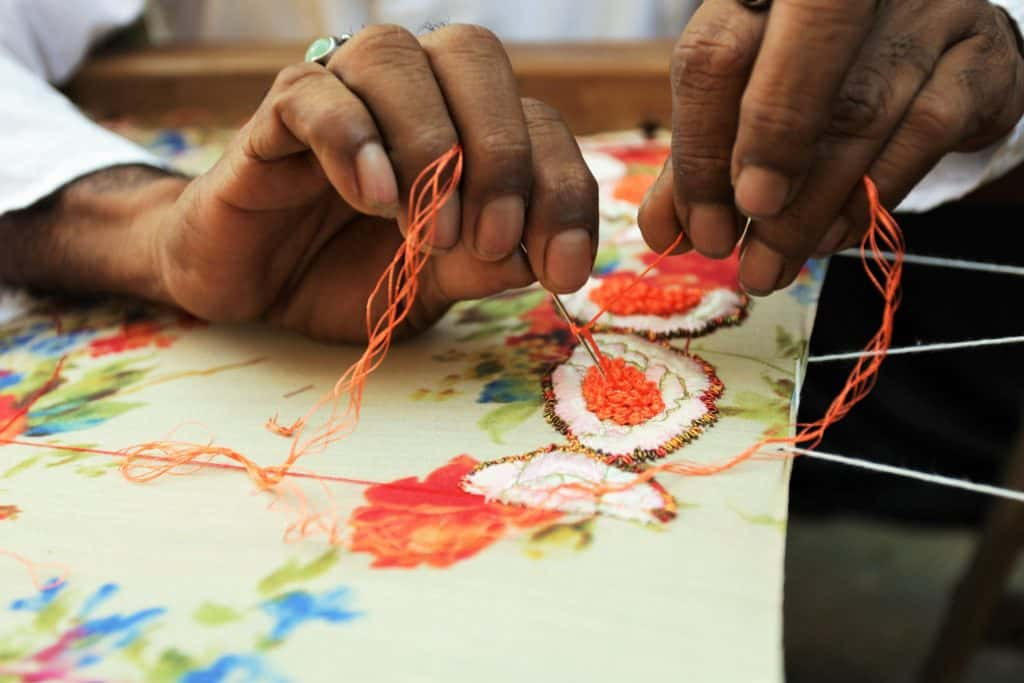 India carries a rich culture in embroidery and this finds its way into several products used in everyday life. When it comes to home decor, embroidery of any kind always looks beautiful, brings together different materials and enhances the overall look. Kantha, kasuti and phulkari are common embroidery types that look intricate yet delightful. They can be done on cotton curtains of living rooms, patchwork linen quilts in bedrooms and even on silk wall hangings.
The efficacy of embroidery depends on the materials upon which it is done. Having said this, it is important to check the material regularly and wash carefully, so that color bleed do not take place. Stray threads can be re-stitched in advance before they begin to unravel.
Home furnishing isn't just about the decorative aspect. When selecting festive textiles for home decor, remember the following,
Upholstery fabric and curtains should have resistance to seam slipping
Bed covers should be resistant to stains, pilling and snags
Living room curtains should have light fastness
Kitchen linen fabrics should be flame resistant
Shower curtains should be water resistant