New Year is all about new beginnings and if you are one who will be moving your family into a new home, you will want to begin it on an auspicious note. Besides the painting and general decor that needs to be finalized, another important aspect that needs serious looking into, is home furniture.
Whether moving into your first home, a larger house or just creating options for a large family, furniture requirements are constantly changing. BUT, furniture doesn't come cheap and it must be selected after incorporating important design and functional inputs. That is why, advice that we have compiled from our customers always comes handy when selecting these three home furnitures.
1. CHAIRS & SOFAS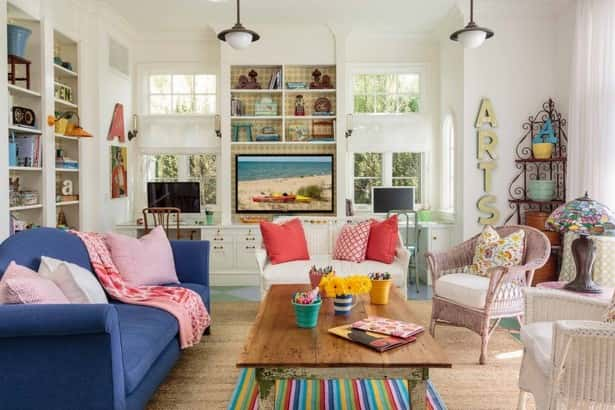 Seating furniture is versatile, made in different style, with different materials and designs. While sofas may differ from dining chairs, one thing that all kinds of seating must be able to provide is 'comfort'. Before buying sofa or chairs of any kind, look at how comfortable the furniture is, whether they support the thighs, whether they are ergonomically designed, comfort of back support and whether arm rests fulfill their intended purpose. Chairs aren't just eye candy but dictate posture and can alleviate a host of health problems when chosen right. Visit several furniture shops, browse through designs and understand well before making your choice on whether chairs or sofa will fit into your decor scheme.
2. TABLES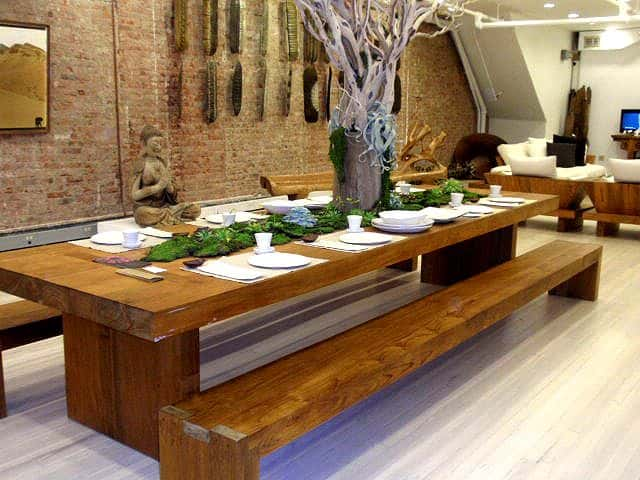 Whether small or large, tables are another essential furniture and part of most rooms in a home. They might be small coffee tables in the living room or large ones for the dining area or even a wrought iron one for the patio. The size, height and functionality of a table decides its purchase. While small tables can be placed in corner areas or kept at the center of a room, it can become inconvenient with children in the house. Dining tables are 2, 4 or 6 seaters and must be bought considering the number of people and its specific use. Homeowners who have guests over frequently need larger dining tables whereas couples can even use their kitchen island to double up as a dining space. Multi-functional tables, with racks and cabinets also provide storage, an essential function considering small homes of today. Tables are available in a multitude of materials and this again needs to be a careful decision. Metal ones are sturdier and brave the weather, whereas wooden ones can be more elegant yet have a comparatively lower shelf life.
3. SHELVES/ CABINETS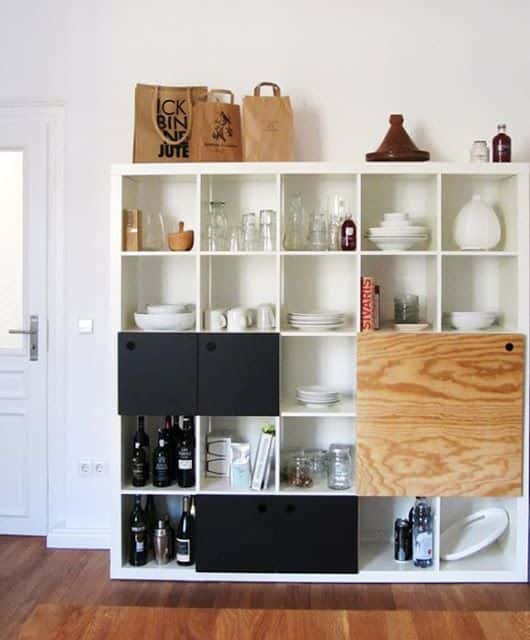 The importance of storage in today's homes cannot be undermined. Every room has so many things and much of it needs to be stored away discreetly without the accompanying mess and clutter. Cabinets are a great option for large quantities of storage. They can be placed in the kid's bedroom for toys, cabinetry in living rooms hides gadgets, wire and other tech hardware. Kitchens are fitted with cabinets that takes care of spices, grains, utensils and even gadgets. It is important to choose cabinets that blend well with the decor or act as a decor piece themselves. The texture, color, look and feel of wardrobes and cabinets does much to elevate or dampen the look of a room.
Wall shelves store as well as display decor, and their choice and arrangement is equally important. Smaller elegant floating shelves rather than a large one adds a point of interest to a bare wall. Likewise, floating book racks can break up the monotony of a bedroom.