A kitchen is a space where the woman of the house spends the maximum time, and it is important to ensure that it looks aesthetically pleasing, without compromising on functionality and space. The top trends in kitchen designs for 2015 focus on the above primary parameters.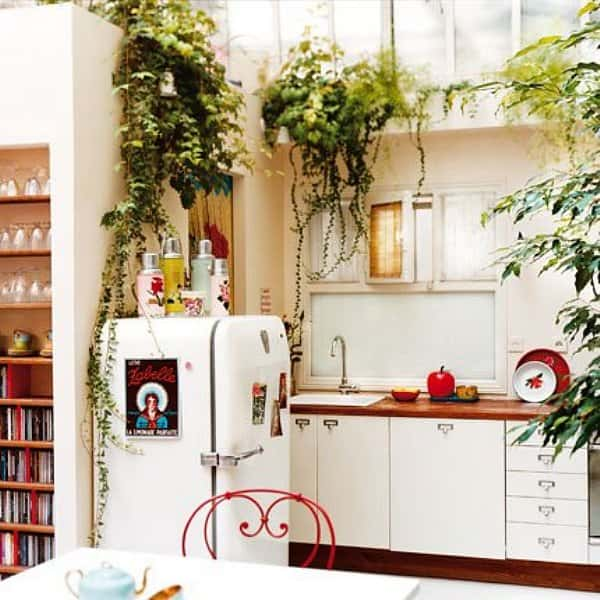 A far cry from the dark and dank, dust-filled, grimy space of old, kitchens have, in recent years emerged as a trendy space with clean lines, minimalist décor and optimal use of space. Planning a kitchen is not just about putting together assorted materials and accessories. Before you plan on what kitchen design to go with, and which suits you and your space, take a look at these trends and find your own way of putting together a look that will wow your family, and more importantly, the people who dine in your home.
KITCHENS AS FAMILY ROOMS
Gone are the days when the living space was segregated from the dining space by endless rooms and furniture. More and more households today, are merging the dining and living areas into a unified space to entertain guests. Because of this, kitchen counters and islands are increasingly becoming dining areas and kitchen cabinets and accessories, more like fine furniture. This arrangement also provides ample space for a banquet style of dining, making it a comfortable way for people to congregate and get the conversation flowing.
WHITE CABINETS
Nothing speaks elegance, minimalism and simplicity as profoundly as 'White'. White cabinets are beautiful and timeless, versatile enough to blend with any décor. One of the main plus points of such cabinets are their adaptability to different architectural styles. They look beautiful in a rustic setting, or country chic and even in contemporary styles. White cabinetry throws up multiple choices when it comes to room décor and color palettes and you can choose to do as much as or as little as you like in your kitchen.
STAINLESS STEEL APPLIANCES
Nothing screams sophistication and richness as much as chrome and steel. Stainless steel appliances look beautiful and work with various styles. The sleekness of silver gives a polished look to refrigerators, cooktops and even waste bins. These are also easier to clean and maintain. Nowadays, appliances in fingerprint-resistant steel, even eliminate the issue with fingerprints.