A dining table is an expensive investment. It has to be strong, sturdy, of good shape and size. If you're still not sure what makes a great dining table, what are the features you need to look for and how to go about it, below are a few suggestions to consider.
Among essential furniture that's important for a home, whether moving into a new one or renovating an existing one, dining tables are one that hold pride of place in it. One can do without sofa and other smaller furniture, but a dining table gets the whole family together and often is the only place where every member comes face to face.
1. DINING TABLE THAT IS STURDY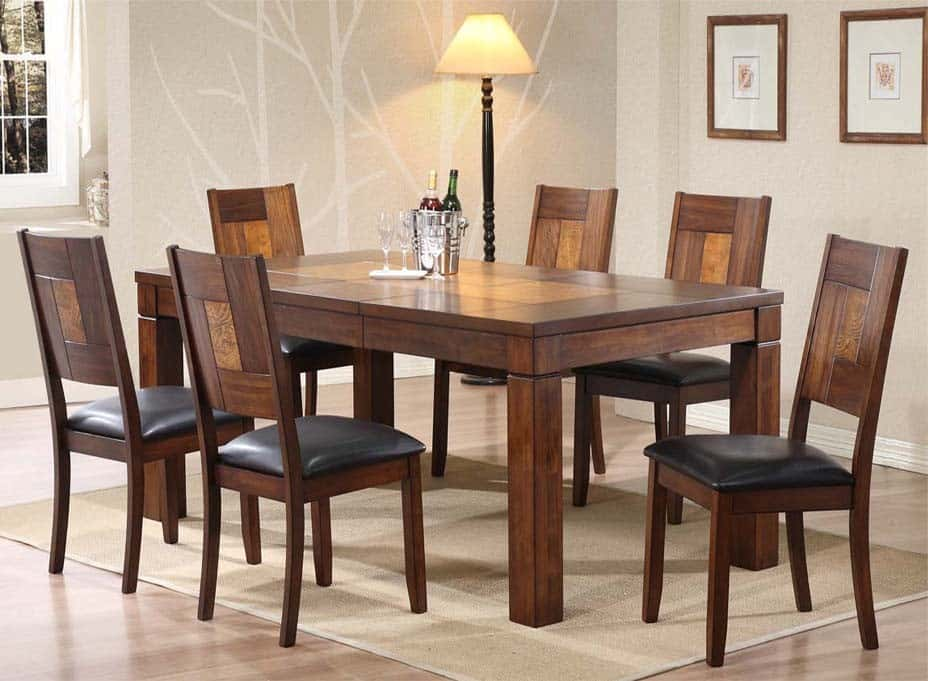 Tables are not bought to be sold off after a year or so. Often an expensive investment, if you want a dining table to last through years of wear and tear, mess ups, stains and the like, choose something made from hardwood – maple, oak, walnut or teak. Engineered and composite woods such as ply and MDF are durable and strong but may not last very long.
2. DINING TABLE IN GLASS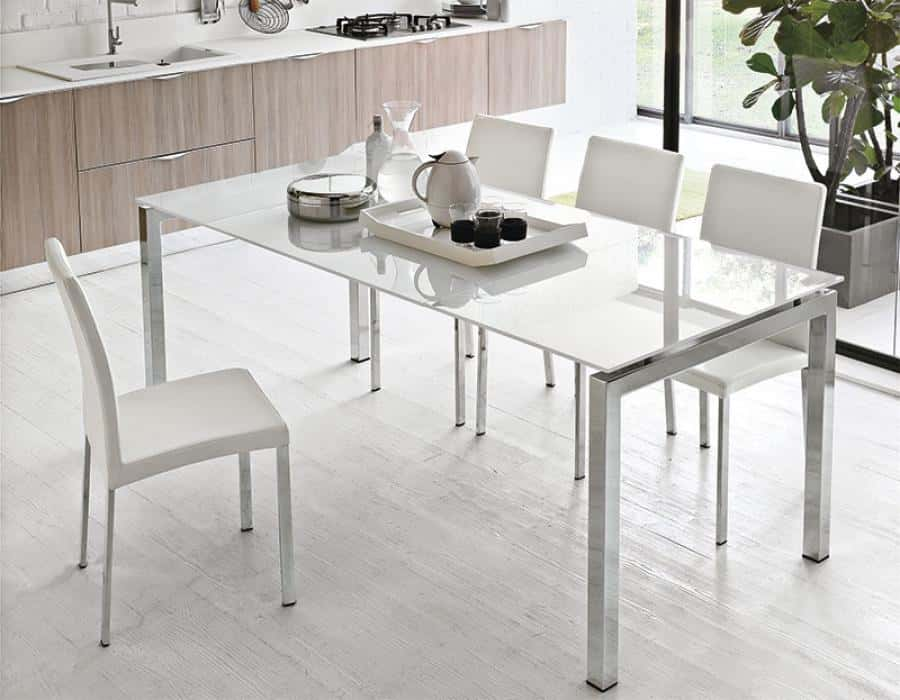 Glass is modern, understated and often works with any kind of decor – contemporary or old-world style. Because it is reflective, it brightens up the space and is also tougher. Today's tempered glasses can even resist heat, scratches and knocks. They are also available in many designs, colors, textures and finishes. Any kind of chairs go with glass tables, including wood and chrome.
3. DINING TABLE IN MARBLE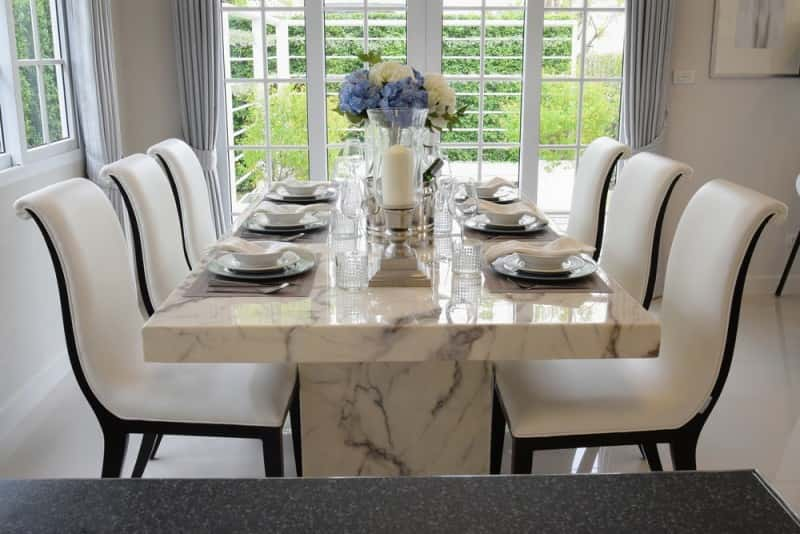 Marble can be an expensive investment but is always worth it. Quality marble tables are beautiful, timeless and elevate the look of the entire space. The drawbacks of marble are its bulkiness, and it can stain and crack easily. Special care must be taken for maintenance of marble table. A smaller, rounder table covered with tablecloth or place mats can avoid much of the damage of marble over time.
4. DINING TABLE IN WEATHERED WOOD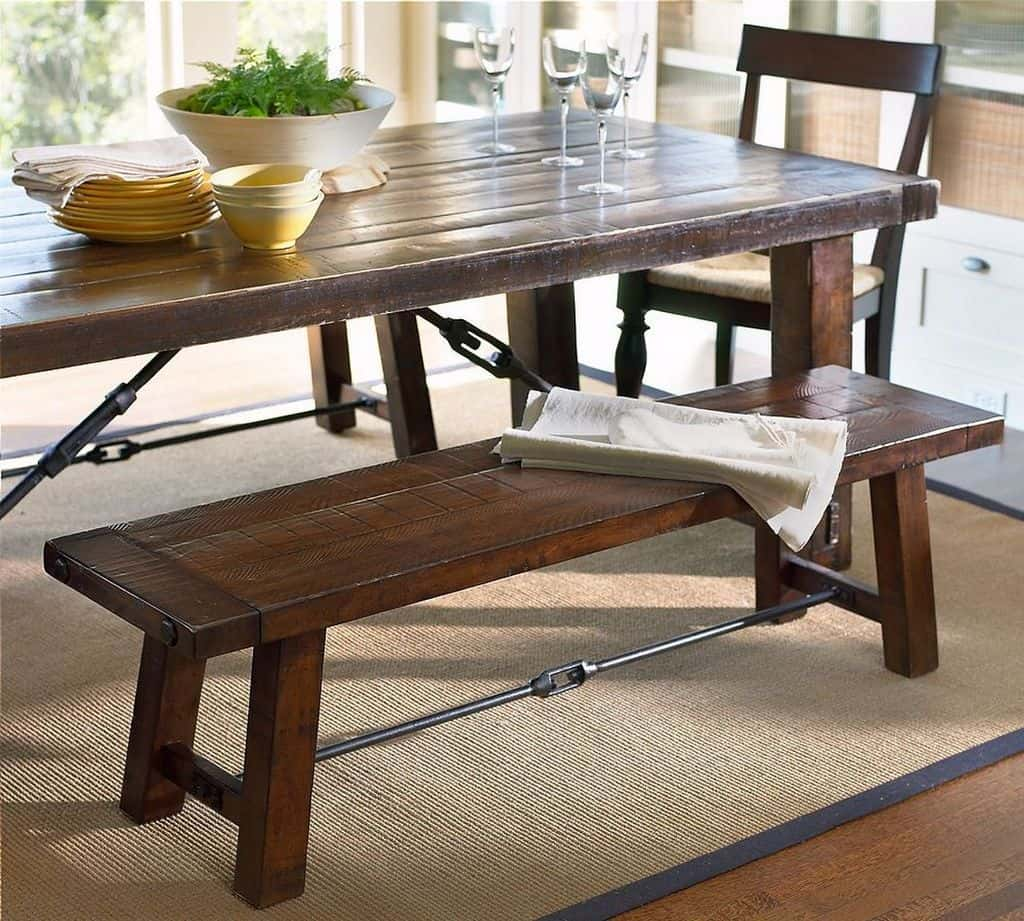 Rustic, worn, scratched and nicked, weathered wood in its raw grain looks beautiful for the dining space. All of the flaws become intrinsic designs and one never has to worry much about damage or stains since they eventually become a part of the piece. Hard wood can be protected with a polish twice a year to keep it shiny and protect the grain.
5. DINING TABLE HAS TO BE TRANSFERABLE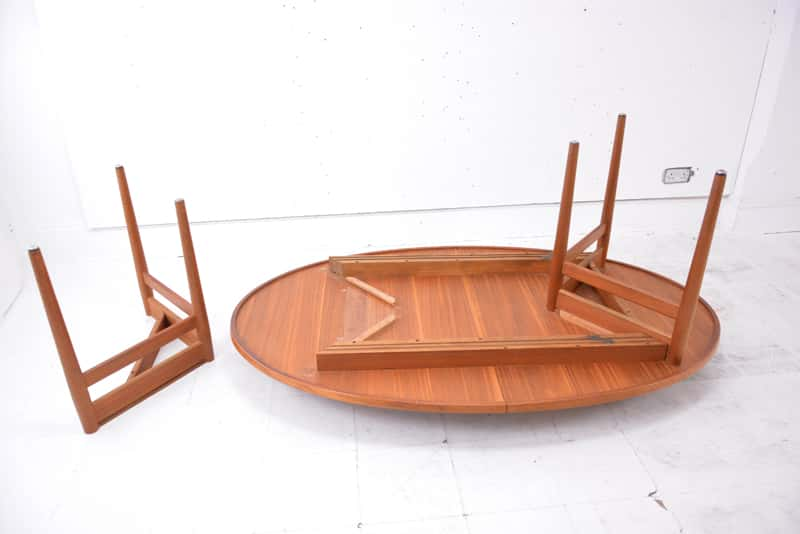 It is important to always consider how often the table will be moved around before making the purchasing decision. Heavy, square/rectangular tables may be bulky, difficult to move around and an inconvenience when changing homes. As suggested above, round tables, in any material, even an industrial looking one, should be considered. Plastic is the perfect option, which is now available in beautiful designs and finishes.
6. DINING TABLE WHICH IS MODULAR
Unlike wood & metal, plywood is lighter, durable and can be packed and assembled whenever and wherever required. Such a modular table is sturdy and easily movable. Many new designs in modular dining tables are making their way into the market. They are also easier to use in rented apartments or for short stays.
7. DINING TABLE SHAPE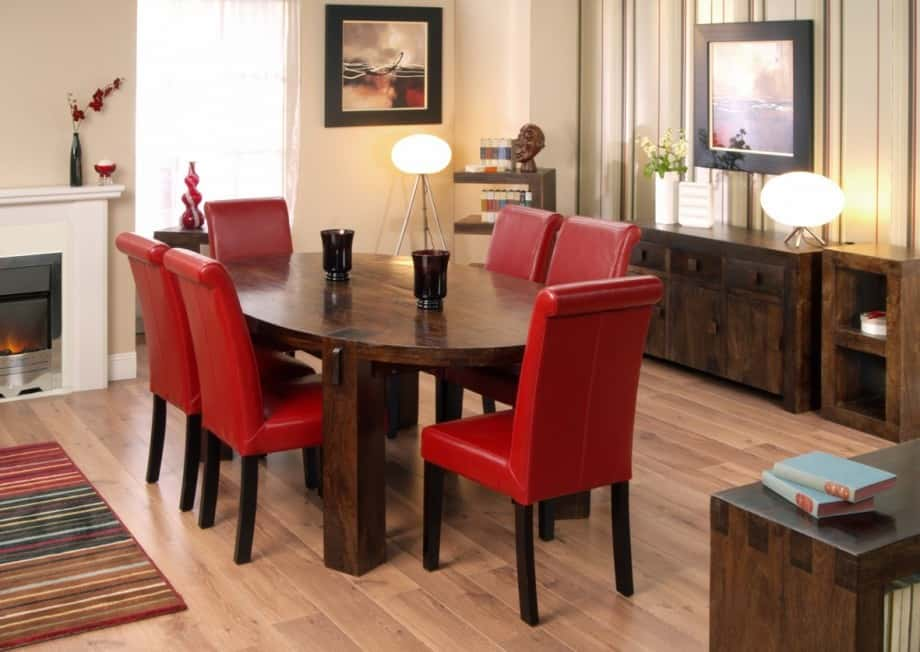 Shape is an important consideration for dining tables, since dining rooms especially in apartments and small homes are often oddly shaped. Round tables fit perfectly and look good in compact rooms and square dining areas. They offer flexible seating, can be mixed and matched with any kind of chairs and accommodate many people. Rectangular tables provide limited seating because of the uncomfortable leg placement.
8. DINING TABLE IN UNIQUE STYLES
Oval, crescent and oblong tables are flying off retail stores at a rapid rate. These odd shaped tables fit into longer rooms but visually occupy a less space. They also seat more people although this cannot be immediately noticed.
9. DINING TABLES IN BRIGHT COLORS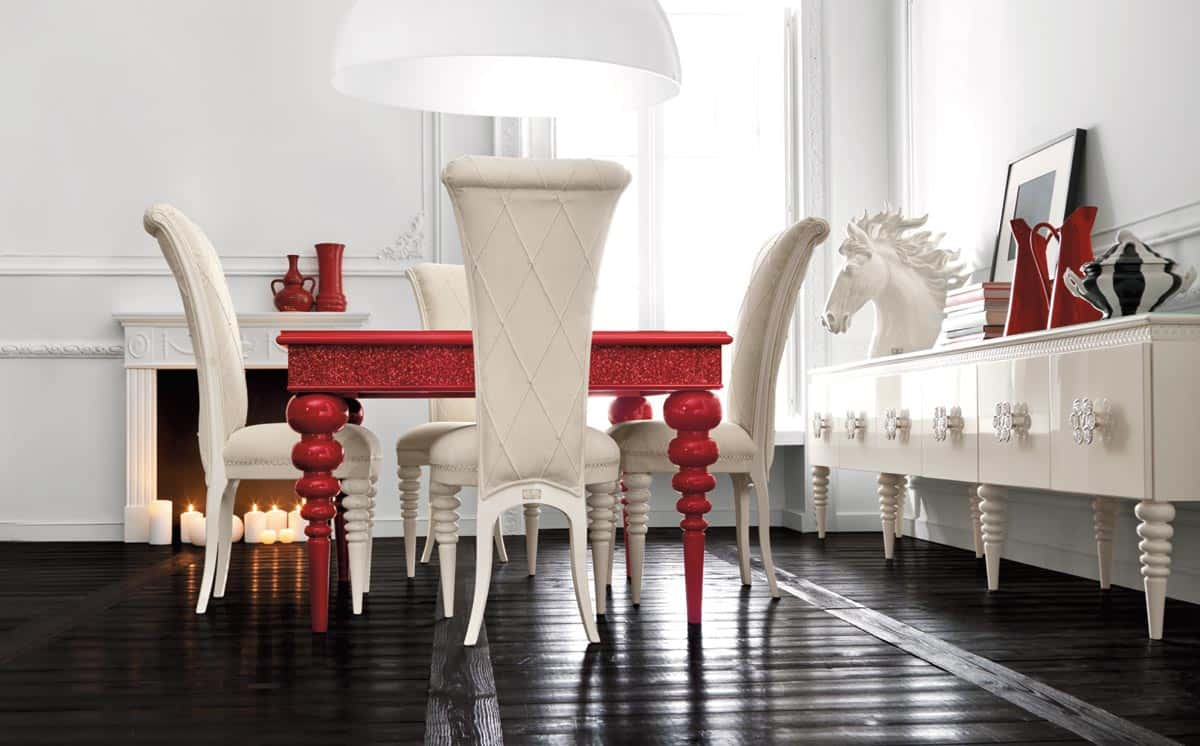 Trendy colors is bright hues add a splash of color to the dining space, but today's trend may become tomorrow's fail. Although it may be tempting to experiment, it is wise to stick to basic colors in dining table – white, yellow, blue – because of their longevity and their ability to merge with the rest of the room decor. Red is a popular color in Asian themed decor, and looks beautiful but must be surrounded by subtler colors to avoid a contrasting clash.
10. DINING TABLES IN BLACK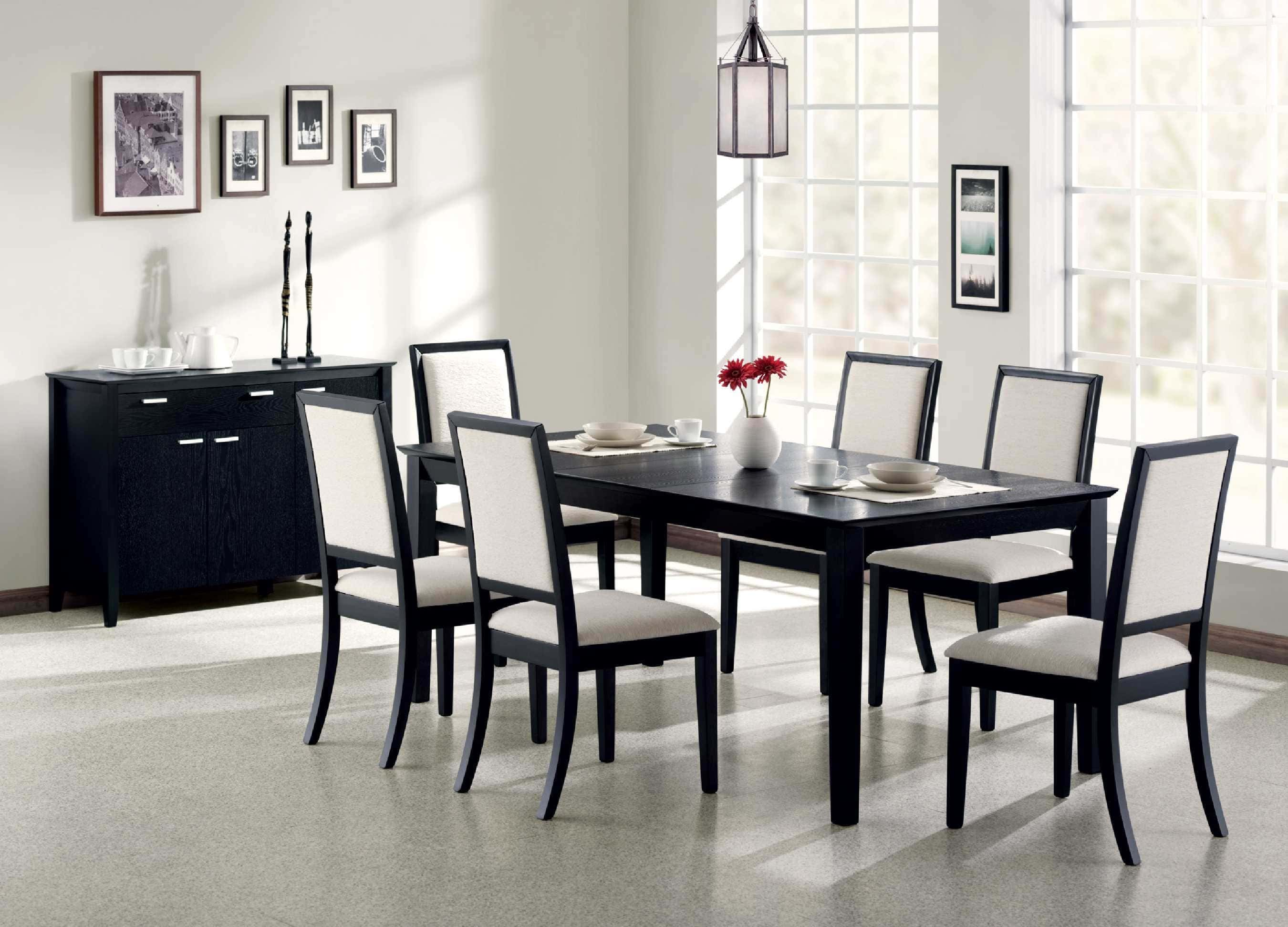 Black is sophisticated, elegant and perfect for tables that are expected to undergo wear, tear and scratches. Veneered tables however show up scratches, but a matte finish still looks great. This color also suits any kind of dining room decor.
11. DINING TABLES IN RETRO DESIGNS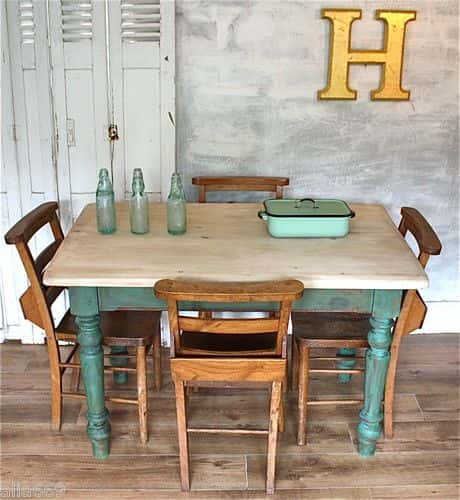 Retro furniture are keepsake pieces that are usually handed down from one generation to the other. If you have them in your family or have to buy them off a market or auction, they can be the best option. Quality and style from another era will always been in fashion and can be treasured for years.
Whatever your choice of table might be, choose it wisely because it will be the collector of happy memories! For more design and decor inspiration, go through our blog, blog.homelane.com