Small bedrooms can suffer very much from the lack of space. They have to compromise on the layout, what furniture goes into them and how the decor should look, so that their beauty can be emphasised without the room looking too small. To help you in designing your small bedroom, here are 10 quirky ideas that can help.
1. LIGHT COLOR PALETTES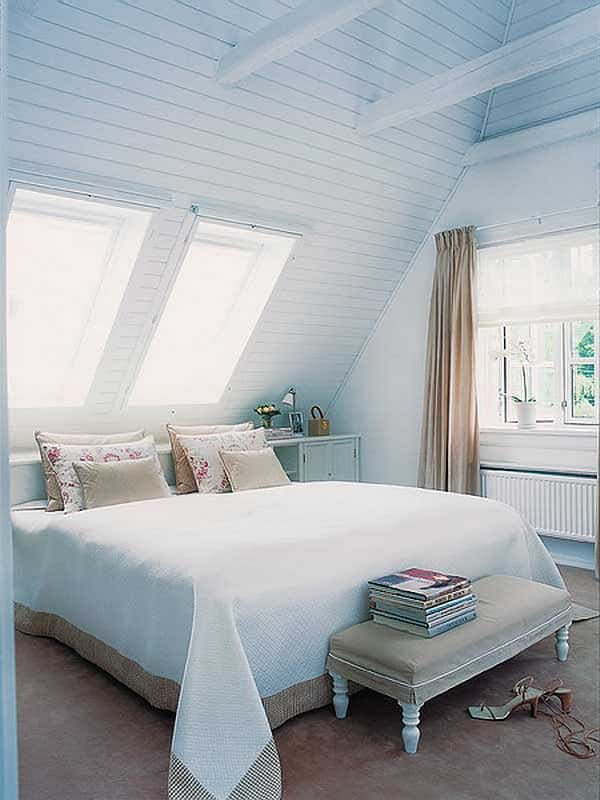 Light colours can open up any kind of space, and the bedroom is no exception. While keeping the walls white or light blue, try adding a hint of colour in floor rugs or the bedspread to infuse vibrancy and warmth.
2. EARTHY TONES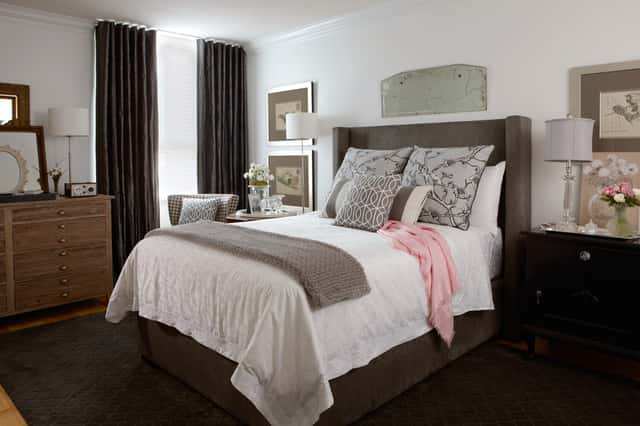 Warm earthy tones in browns and deep greens make the bedroom cozy and not cramped. Floor rugs, carpets and bedspread in browns keep the focus centred towards the bottom and opens up the bedroom.
3. HANDLOOM & HANDCRAFTED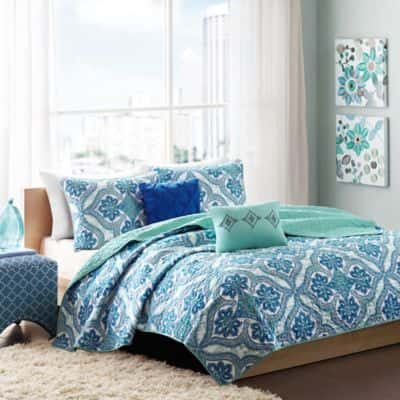 Adding a touch of warmth to an already small room are handloom fabrics in cotton, linen and silk. Handcrafted and printed fabric lends a beautiful vintage feel to the space and negates the effect of size.
4. PHOTOGRAPHS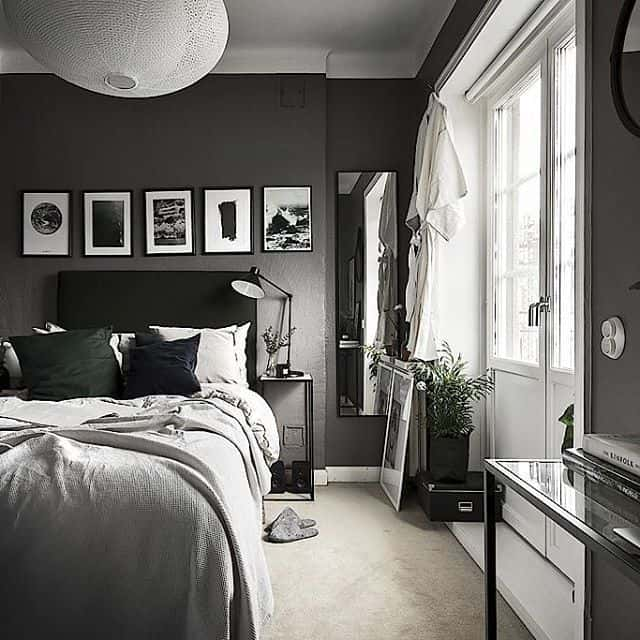 Photos don't just add brightness and intrigue to a space, but in small bedrooms add more depth. They can be placed above the bed to give the sense of largeness.
5. DEFINED COLOR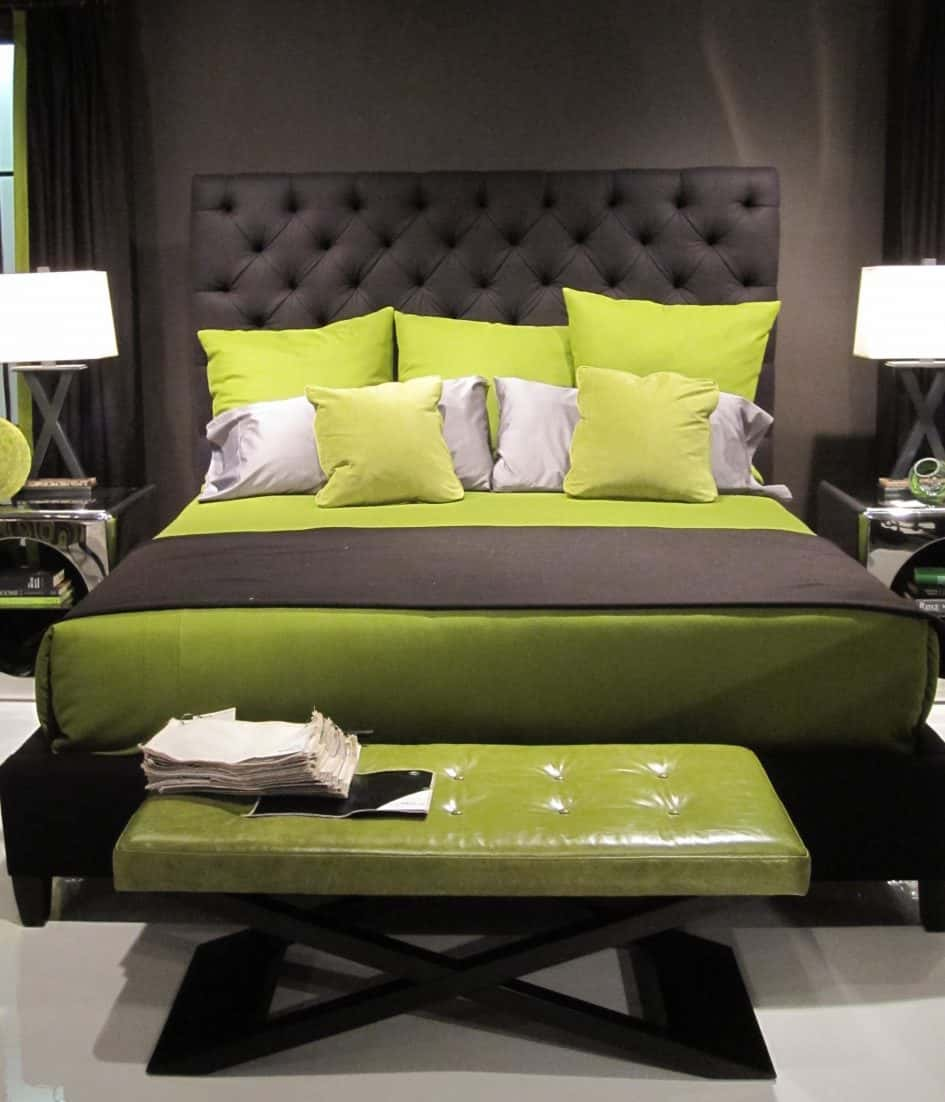 Small bedrooms must never run away from color. When colour is used intelligently, and placed in well defined clean lines, it prevents the space from becoming cluttered yet keeps it lively and fresh.
6. HEAVY DRAPERY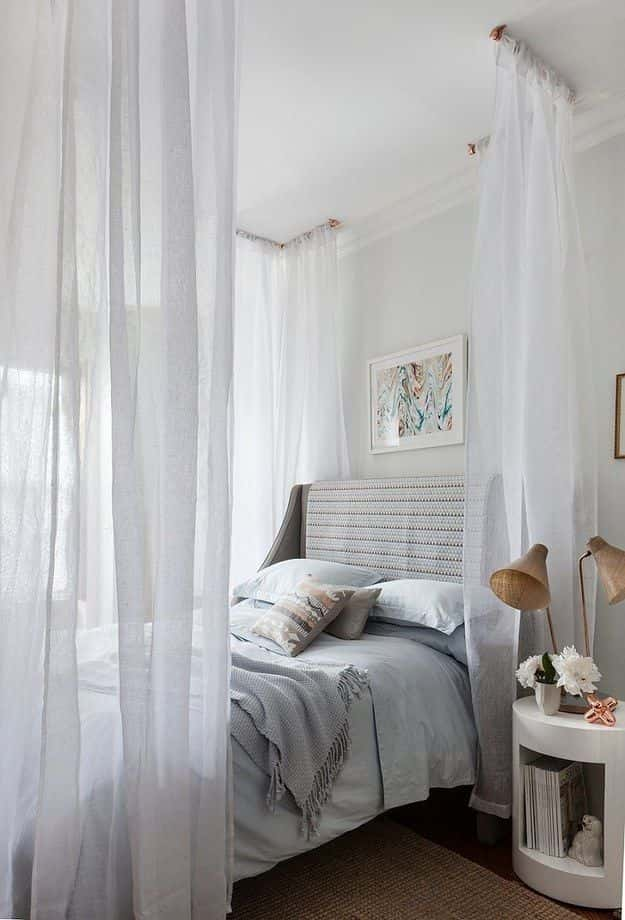 This may seem like an oxymoron, but heavy drapes hung around the bed, actually makes the bedroom space appear larger and a tad grander.
7. VINTAGE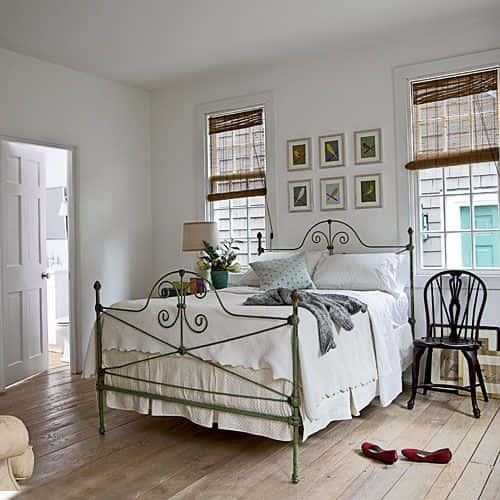 Old furniture such as beds and bedside tables may look too heavy, but keep just one of these and you will see how dramatically they transforms small bedrooms. Vintage adds mood and drama to the space.
8. WALLPAPER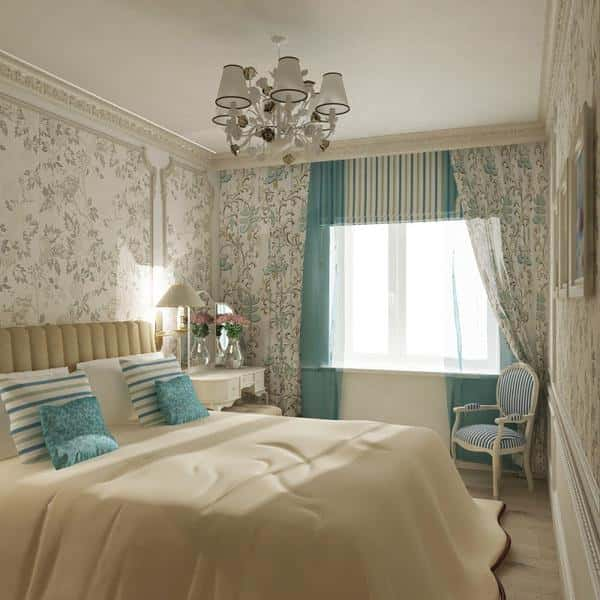 If you've never tried wall papers for your home, try them on a wall of your small bedroom and watch how your place gets transformed. Wall papers add character and negate the need for any other kind of decor.
9. FABRIC WALL HANGING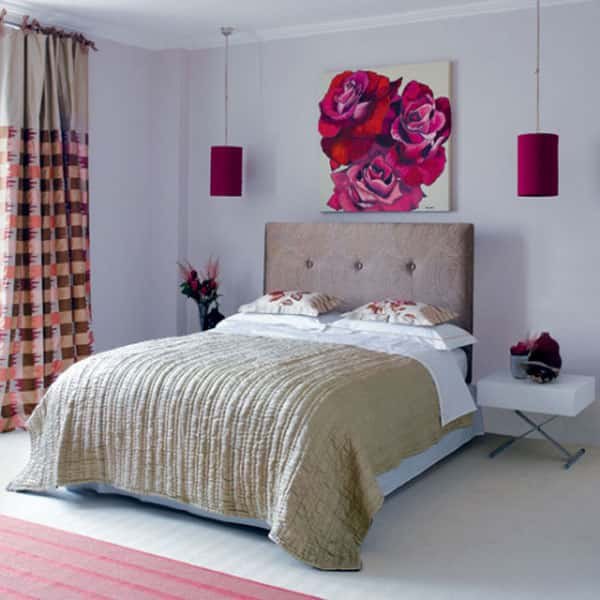 Just one piece of fabric on your small bedroom wall, instead of adorning your bed, can make your room look quirky and bright. Try fabric wall hangings to add a different style statement.
10. UNIFORM COLOR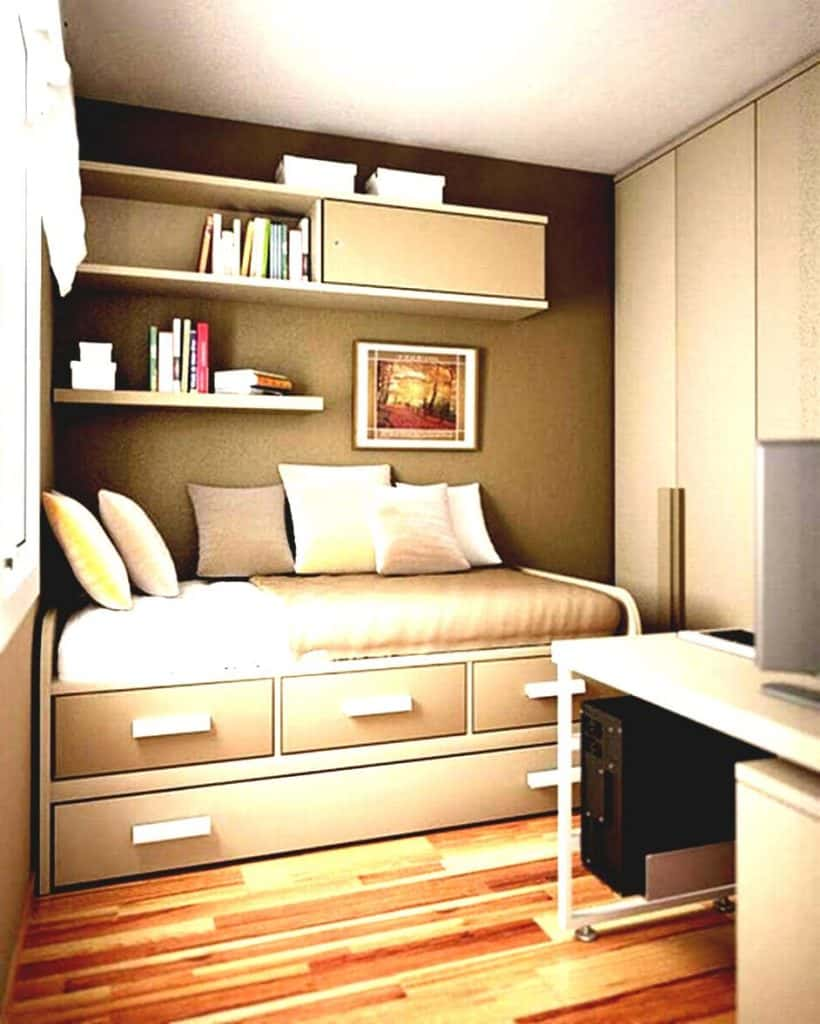 An interesting way to give the illusion of size to small bedrooms is to paint all the furniture in a single colour. Painting everything in white or brown makes it possible to add several elements without making it look cramped up.
There are tonnes of ways small bedrooms can be made interesting. But there's also a fine line between them being beautiful and those that become loud and claustrophobic. Experiment with different elements and see how you feel over a few days. If you get agitated or stressed, then subtle changes – removing an elements or toning down color – can bring about a considerable change in the way the room looks.