Moving into a new house? The feeling of buying a new home is a mix of two emotions- excitement and tension. You have already crossed the hurdles of finding the most suitable house for yourself. Now it is time to make that house a home. You must be looking forward to decorating your new home. But don't know where to start from? Here are a few home interior tips for a new house.
Prepare Checklist and Budget
Before you move into your new house, you must prepare a list of home interiors you want to buy. How will you go ahead with the setting up process and how much time will be consumed for the same; make a tentative list for every small thing. This list would be of great help when you start doing your home interiors.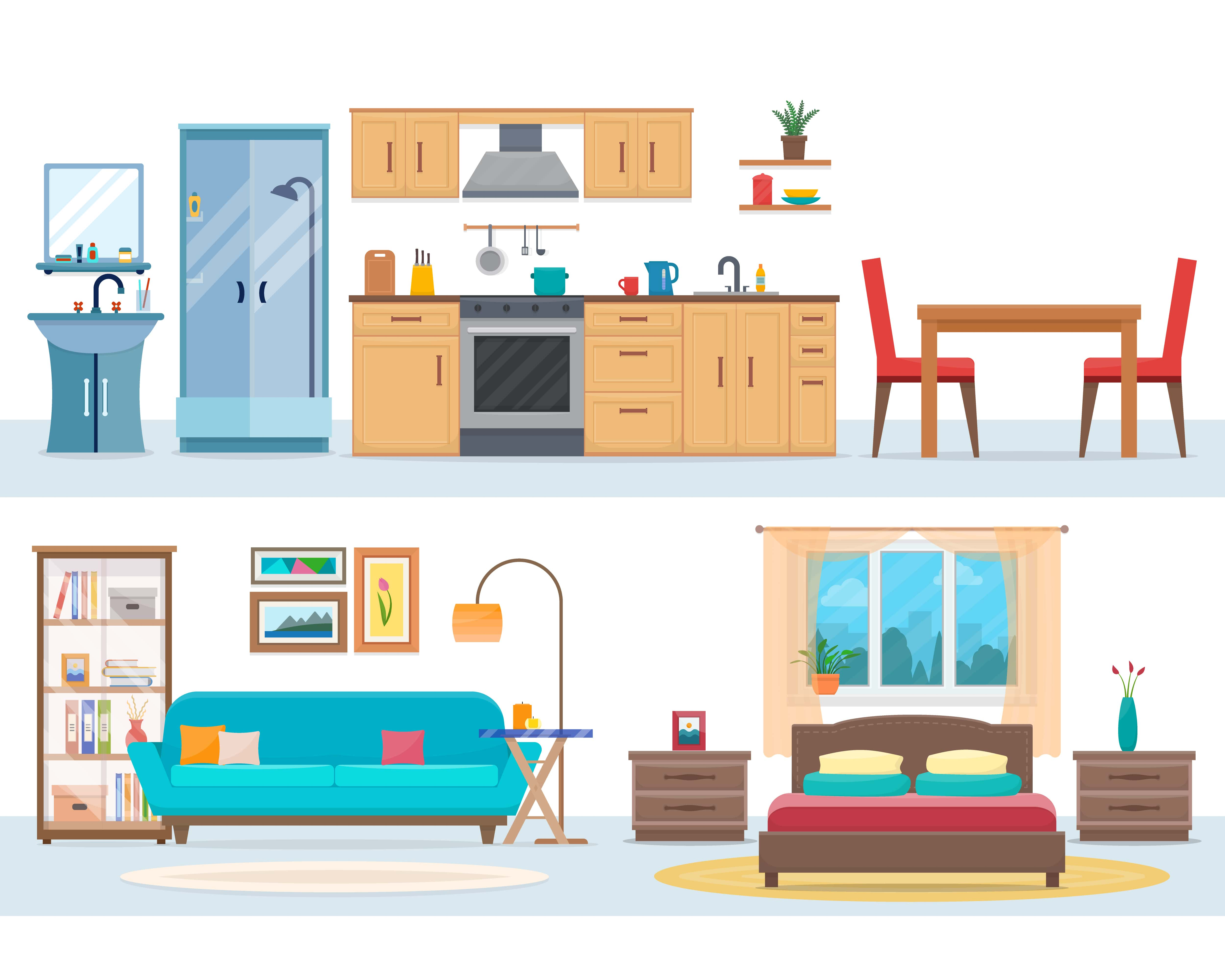 Also while making the checklist, plan a budget for doing interiors for every room in the house. It is wise to complete one room at a time rather than starting everything at one go. This will help you to plan better and keep a check on your budget.
Choosing Colors 
Select a color scheme for every room, from the bedroom to kitchen. The process of choosing wall paints should be done simultaneously with buying furniture. Depending on what kind of furniture you want to buy, wall colors should go well with the theme.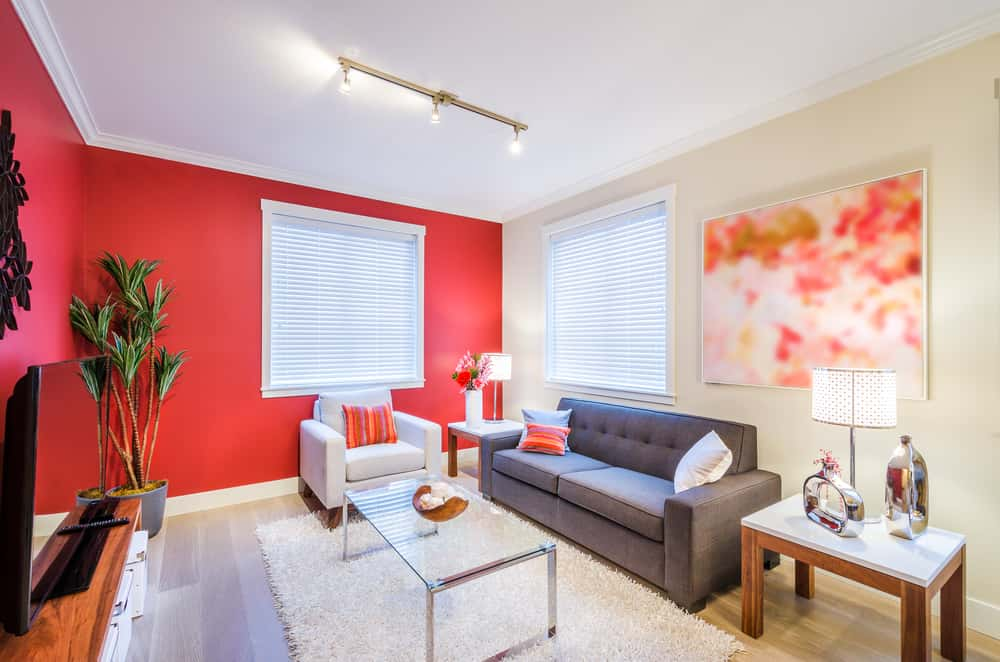 You have a wide range of colors in the world of colors today to choose for your new house. So take your time and choose the color you love and give your house a cozy and comfortable look. But always remember to maintain a balance of colors.
Buying Furniture
Furniture buying has become easy as everything is available online today. From wardrobes to entertainment units to Pooja units, you can buy furniture according to your budget. And if you are not happy with the designs, you can get it customized which fits well into your house.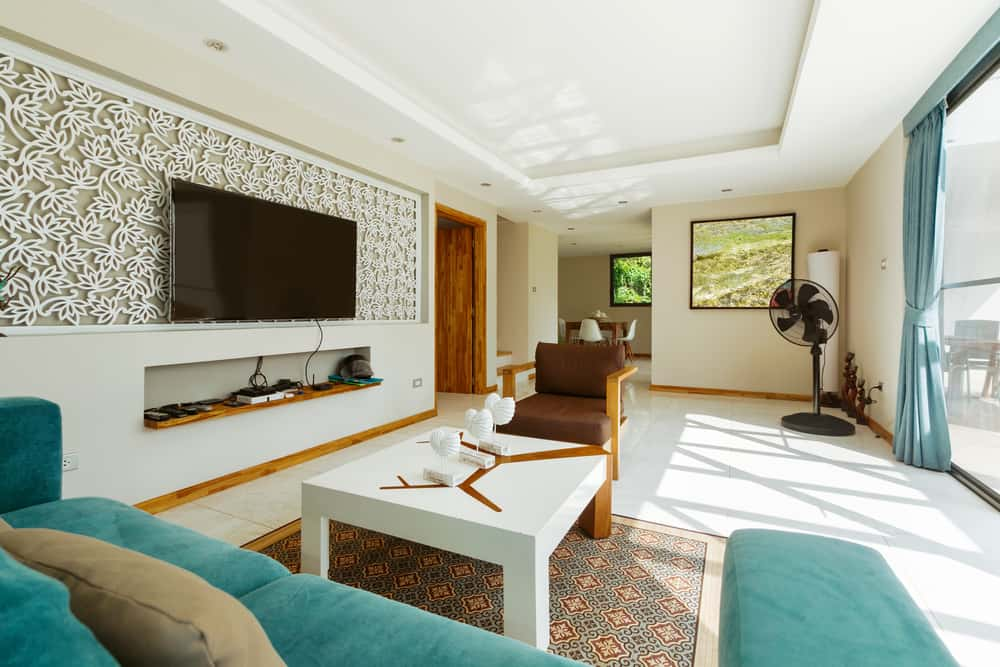 Try to keep the furniture light. Decide on the type of bed first as it is the basic necessity. Wardrobes can be bought or can be designed.
Click here for buying wardrobes.
Lighting Placements
The most important element of home interiors is lighting. If lights are placed in the correct spots, it will surely enhance the interiors of your house.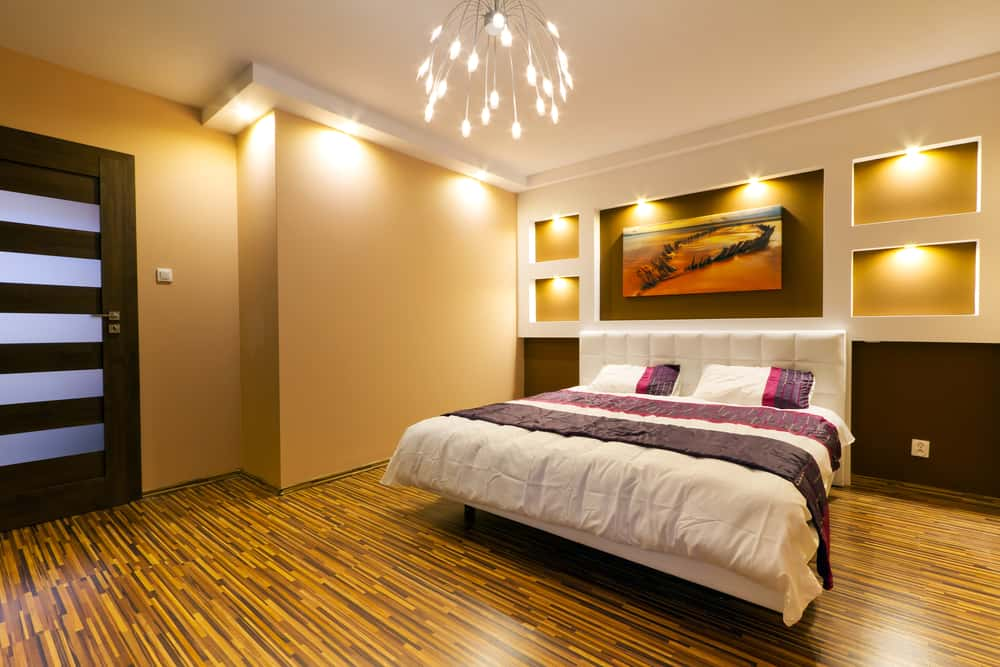 Lights in every room should be placed in a manner so that it illuminates each and every space in an effective manner. Especially kitchen lighting needs detailed attention and all electrical points have to be planned in advance.
Read more about kitchen lighting ideas here.
Furnishing
There is so much to do with furnishing in today's interior designer world. The different varieties of textures and textiles available in the market can make you go crazy. However, strike a chord between the furniture and the textiles you will use for furnishing.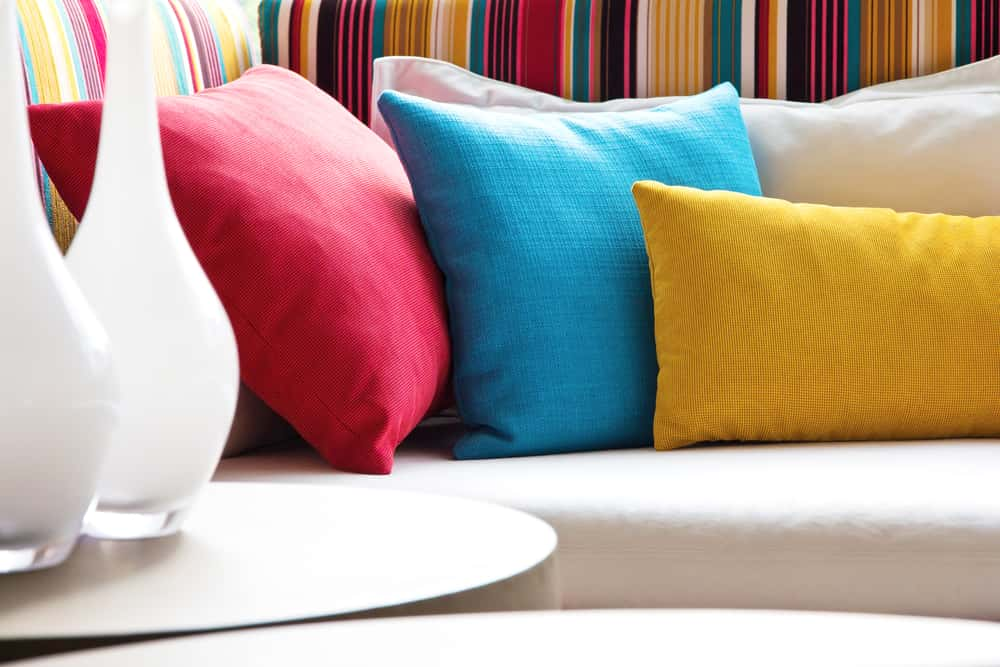 Cushions and pillows definitely give a facelift to the room interiors. Therefore, the simple rule is to play around with accessories in a manner which will highlight even the dullest corner of your house.These few home interior tips will be handy for you.
Mix of Old and New
Old is gold ! So why not mix old with new and give a personal touch to your home interiors. Add your old paintings and furniture in a way which compliments the new elements as well. Mix and match the old with the new and create your own space. You do not need to give away on your old memories. Relive all your good moments through these small bundles.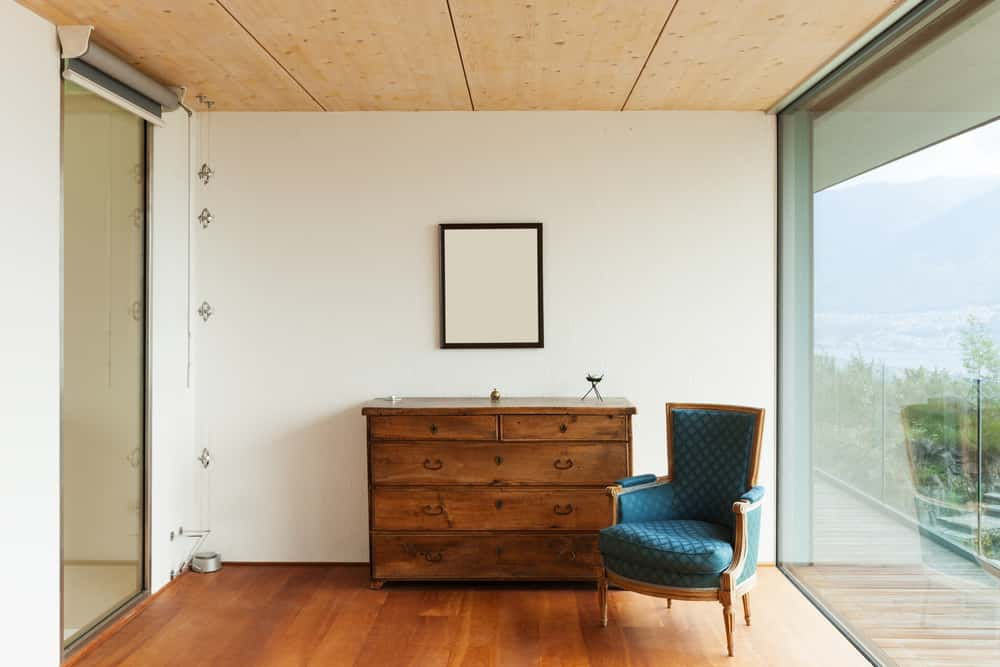 Beauty and Functionality 
You must check the functionality of the home interior products and accessories too, rather than just falling for its design and beauty. Multi-functional furniture pieces are recommended as these are space saving and useful.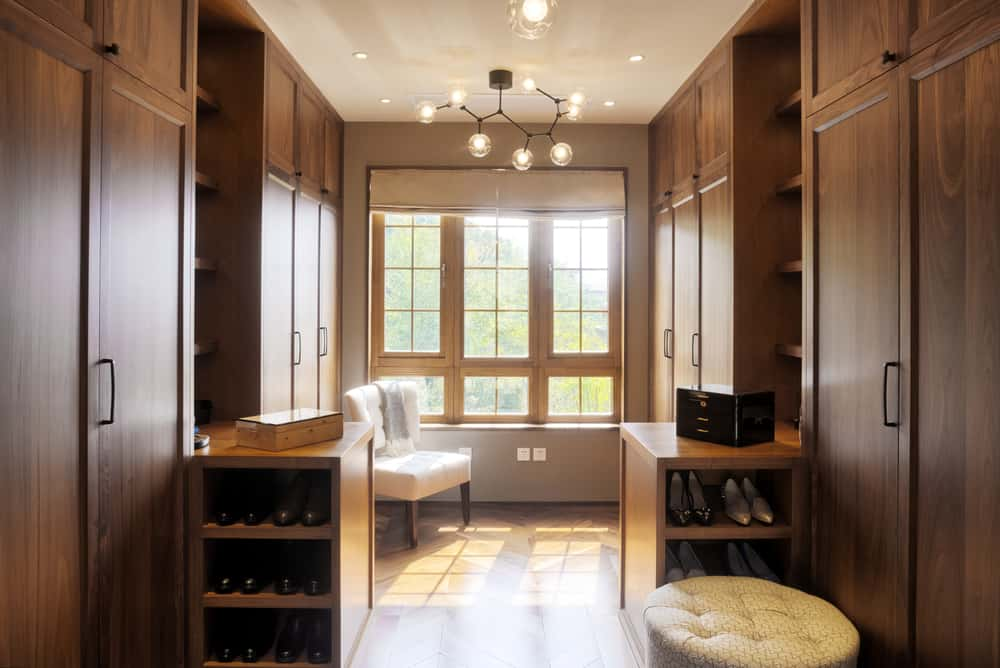 Make Enough Storage Space
Your new home will look new forever if you plan your storage areas properly. Plan the storage area of each room separately. For instance, you can buy a storage bed for your bedroom. It helps in reducing the problem of over-filling your wardrobes with the extra stuff which you require occasionally. Similarly get your entertainment units and wall cabinets designed in a manner that will create more space.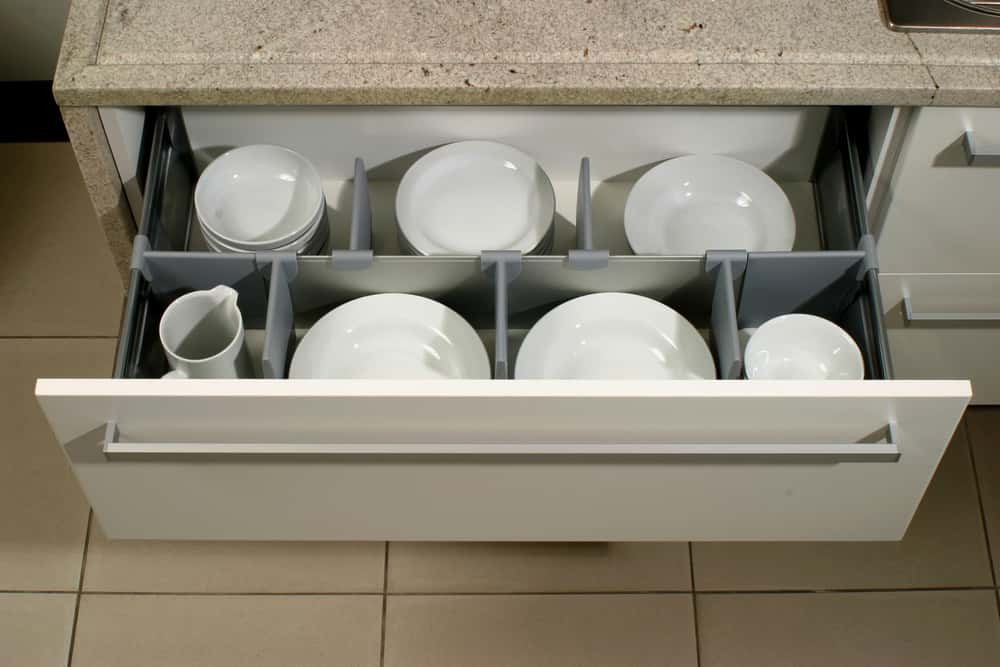 Kitchen storage space should be well planned as it requires the maximum storage capacity. For more home interior tips on storage click here.
DIY Decoration 
Your home is a reflection of your personality and lifestyle. Then, why not decorate it with your own creativity? Hang handmade paintings on the wall, reuse old stuff to create new ones, use old bottles to make lamps or just go crazy with wall art.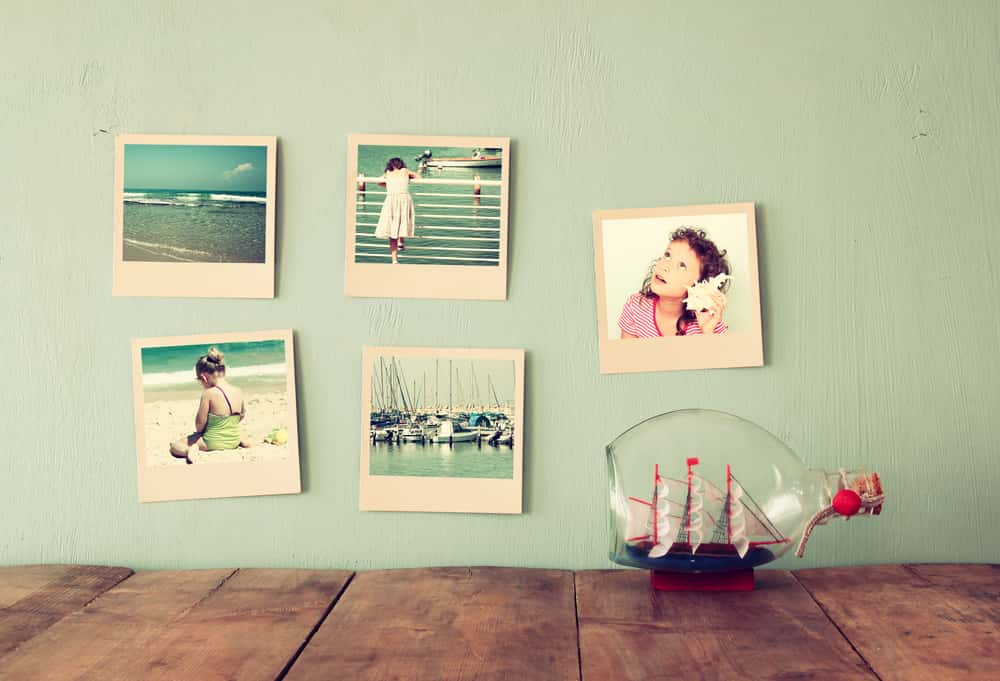 Or just simply decorate a corner with your kids' art and craft work. Create a wall gallery by hanging your best photographs.Therefore, just go bold and crazy and let your artistic talent and creativity flow.
Book Home Interiors Online
If you want to save your time in doing your home interiors, HomeLane is there to help you. Just log on to HomeLane, get free quotes, compare and choose from our hand-picked HomeLane partners in your area. Book a consultation appointment, finalize the design with the vendor and get your product delivered in just 45 days. So get a customized design for your home interiors today. Click here to get free quotes. 
Hence, if you follow these few simple home interior tips while moving into your new house, you can definitely save your money and time. Take a good look at your house, analyze the space, know your room dimensions and then start planning your home interiors. Therefore, if you keep these small home interior tips in your mind, you can transform your house into a beautiful home for sure.