Blingy, bright and psychedelic – a look that seemed wonderful on your best friend's curtains when you visited her for Diwali but just didn't seem to sit well with your home decor.
Curtains can transform the look of your living room including the entire home. How many of us choose them wisely, though? Most often we end up putting whatever we can find, in colors that may not match our space and in materials that can be detrimental to the health of the family.
If you're looking for colorful and elegant drapery options to transform your space, here are a few ideas that can help.
1. TAN ENGLISH CURTAINS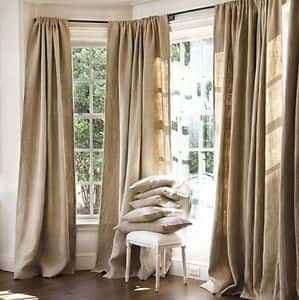 Perfect for large, picturesque French windows, tan curtains are neutral and can blend with any home decor. They need regular maintenance. They add an English elegance to the space and blend well with vintage wooden sofas as well as modern minimalist ones.
2. LINEN CURTAINS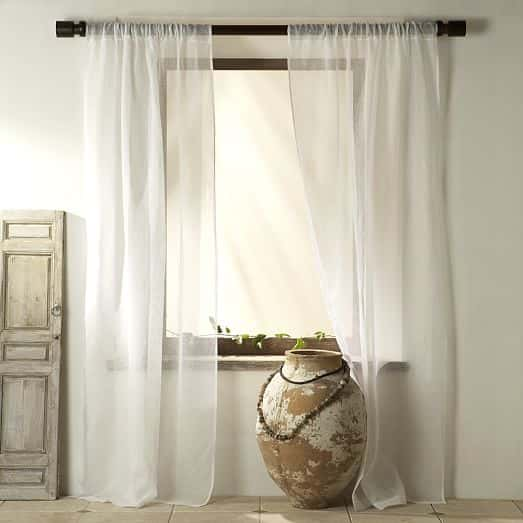 Linen is a natural, breathable material that lets in light as well as is airy. It also lends a bohemian aesthetic to raw, neutral hues. Sofa sets in bright and earthy tones as well as a rustic decor bring out the beauty of linen very well.
3. RED CURTAINS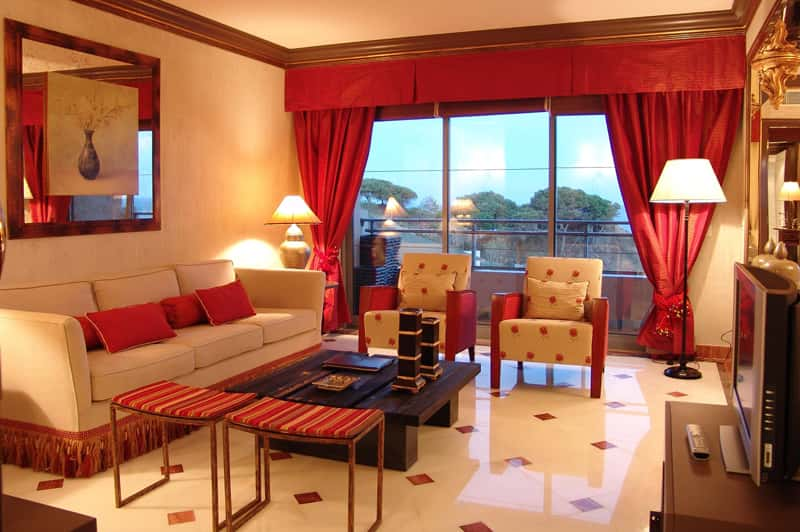 Vibrant red curtains are often not a go-to option in most homes, or put up temporarily for festive occasions. Bright red can truly uplift a living space, add a focal element and can be designed for large as well as small windows. The important thing in using red is not letting it clash with other colors around the room, rather blending well with a somber decor space.
4. COTTON CURTAINS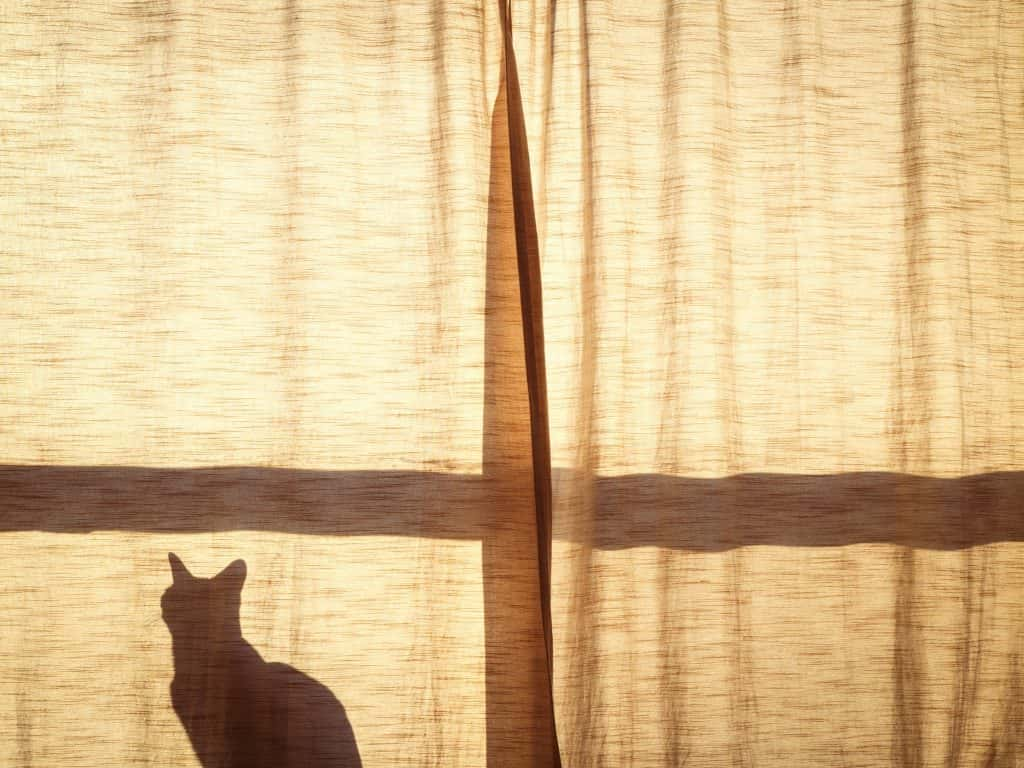 Cotton curtains are a great option for everyday use in the living space. They control dust, keep the living space breathable and also help in circulation of air. Cotton can be thick or thin depending on the kind of material purchased and can fade with time. They need to be washed and changed regularly.
5. IKAT CURTAINS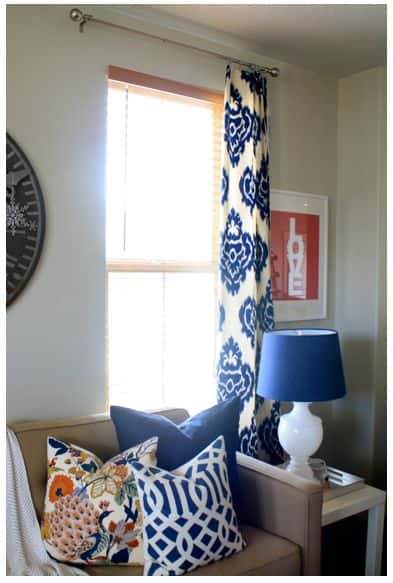 Ikat is a resist dye ancient textile method with bold, bright and vivid patterns, traditionally woven in India. Its rich hue, soft feel  and availability in multiple patterns make it a versatile fabric that can be used in any kind of home furnishing. Ikat lends a deconstructed bohemian feel to a layered space and can spruce up the living room nicely.
6. WOOL CURTAINS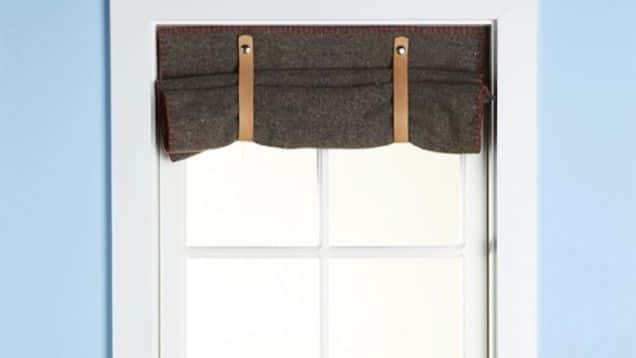 A very rare material used in curtain material, wool can keep the living space warm, cozy and inviting. With the majority of India not experiencing extreme cold, wool can be used only when the climate demands it. It is available in embroidered as well as self colors, but can be difficult to maintain and clean.
7. FLOWERY CURTAINS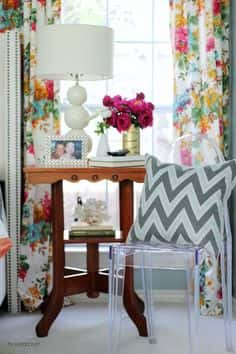 Flower prints on living room curtains were all the rage a few decades ago. Thereafter, they saw a decline. Flowers are gradually getting back to living rooms. They add a bright spot of color, texture and design to spaces that are uniformly toned. Their patterns can be as sparse or as crowded as required.
8. SILK CURTAINS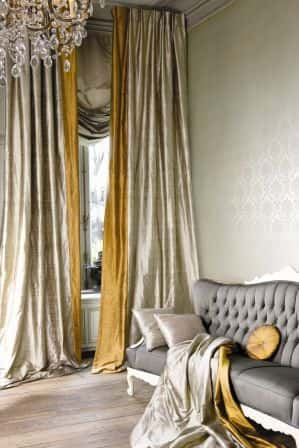 Silk is a soft thin material, and looks especially royal and vibrant. It makes for a great curtain option for the living space. The rich colors make the home look opulent but silk fibers tend to unravel after a while. Faux silk fabric is longer lasting and also affordable.
9. DENIM CURTAINS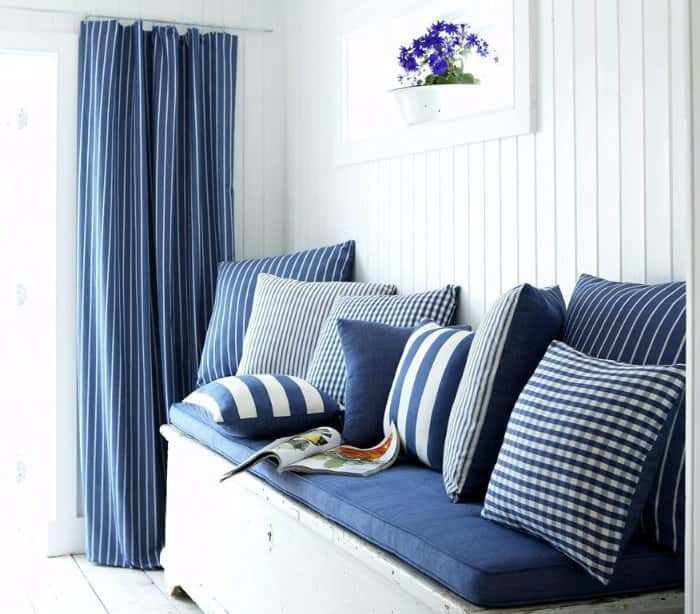 Denim as curtains might be as surprising as jeans made of silk, and yet denim adds a unique character as drapes to the living space. Whether in light or dark tones, with applique or embroidery, they are interesting and make for eye-catching drapery.
10. STRIPED CURTAINS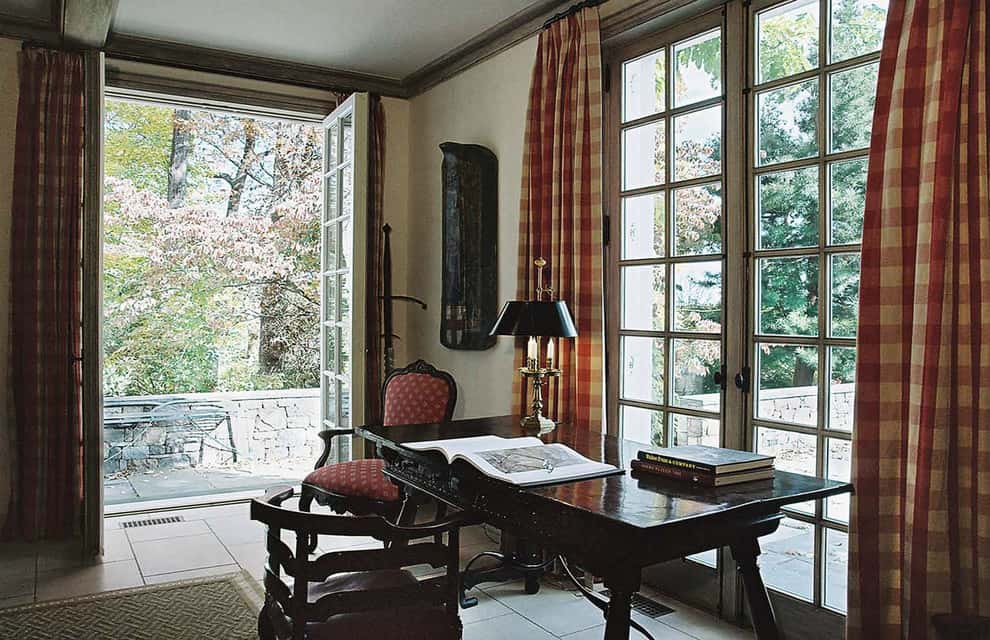 Thin or fat stripes, in plaid or tartan, striped curtains in any material are a quirky mix of the old and new. They can match any kind of decor, furniture and space seamlessly.
If you're at a loss on what to go with, and need professional help in home decor and design, reach out to HomeLane at 080 46854444